How Consistent Branding Helps to Attract Sponsors for Women's Football
By Alex Kronenberg
on December 18, 2019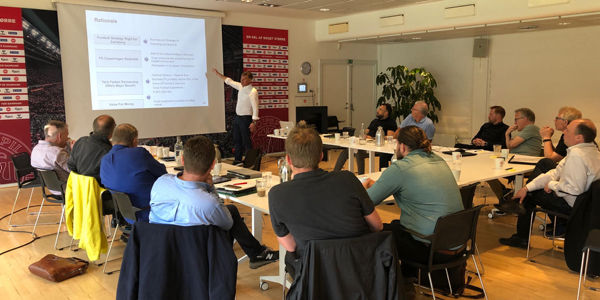 In July 2019, the top division of Danish women's football celebrated its relaunch, almost 2 years after the national team was defeated in the 2017 UEFA European Championship. It was a key part in the DBU's (Danish Football Association) five-year plan, seeking to capitalize on the increasing global interest in women's football, and improving the national standard in the sport.
The project was part of the UEFA GROW programme, which aims to grow European football with help of mentors like Carlsberg's former Marketing Director, Keld Strudahl, who now has his own independent company BrandActivators. We caught up with Keld, to get insight into the process of building a new brand and developing a marketing strategy to attract commercial sponsors and engage a wider audience.
How did you start working with UEFA and DBU?
This project came along because UEFA and DBU put a team together called UEFA GROW Mentors which consists of Mark Bradley as fan engagement consultant, Sissel Hartley on the brand side, and me working on the commercial aspects for DBU and Kvindeliga. Later in the process, Nicolai Kaas came on board as the new Director of the Women's League.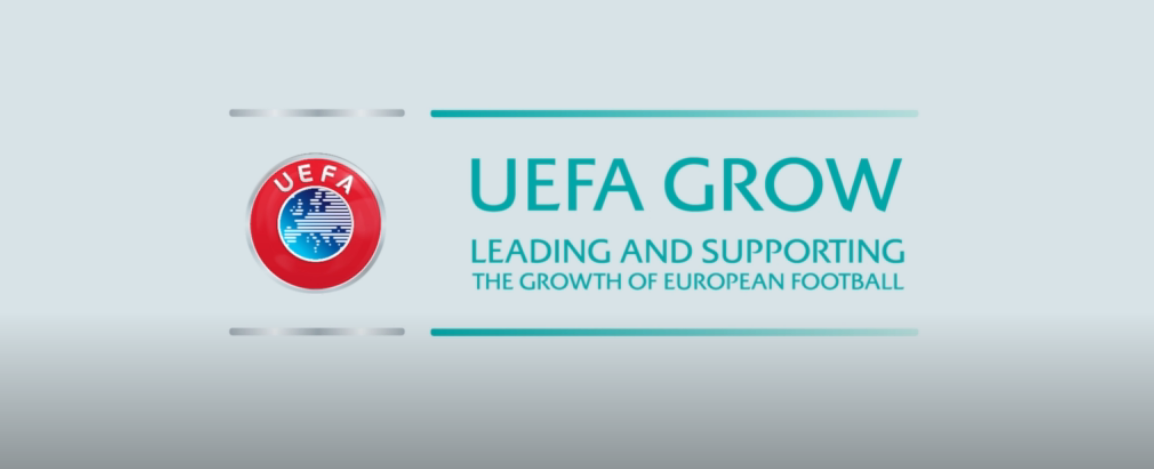 Credit: https://www.uefa.com/insideuefa/football-development/grow/
This season you helped launch the new Danish Women's Football League - what was the reason for the rebranding?
It was initiated by the fact that Denmark has always had a very talented pool of women and girls, but they've never really managed to turn it into success at the World Cup or the Euro's. Two years ago, there was a big success at the European championship in the Netherlands, where they reached the final and were beaten by the Dutch. That triggered a whole wave of people getting involved in the sport and the DBU decided to make a 5-year plan to improve the football and the organization behind it. There were 10 key areas in the strategy and one of those was to develop the league and its commercial strategy. UEFA has made quite an effort to raise the bar in women's football. Polly Bancroft and the GROW team came on board to help the process of developing a new brand and commercial strategy.
Essential Reading: How to Create a Consistent Brand
That process started around a year ago when we had a big launch with all the clubs, and they committed to doing this together, centralizing things in order to build a strong product and a great brand. We launched the new Kvindeliga in July 2019 with Gjensidige Forsikring as the new main sponsor and the whole process has been great. I think what we've delivered so far has been very nice. And the feedback from all stakeholders had been very positive.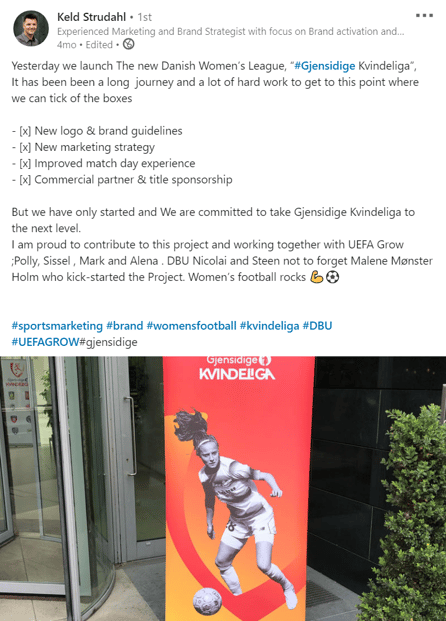 How do you attract commercial partners for something like Kvindeliga?
I've been doing the same for the men's Superliga, which is on a much higher level – commercially - but it the men's football can sometimes be more difficult to get commercial sponsorship for, because it's a more classical and traditional product. The Kvindeliga, on the other hand, is a new product where brands can do things differently. Although it doesn't yet attract many thousands of people and media viewers, there are good stories behind it and that's also what we're trying to do – we want to create content.
It's all about creating a good platform for good stories and content. I've been working with men's football for more than two decades, with some of the biggest stars, but in women's football there's a very different approach. The players are more open-minded and interested in having an education, and focus on the right values. All these things are valuable from a social point of view, and for the companies investing in women's football. Right now, brands shouldn't expect to go in and evaluate return on investment (ROI) by 1:1 or 1:2. It is an investment, but it's also an opportunity, and we need to tell the sponsors that. I don't think this could have been possible even 4 years ago, but now this seems to be the right time.

Why is now such a good opportunity for brands and sponsors to get involved and help grow the women's game?
I think timing is crucial. We're experiencing a movement where women's equality is more in focus than ever, and there's a big focus on women's football receiving investment from all levels; from FIFA, UEFA, and other big leagues in Europe. So, there's a real movement for women's football to succeed. In Denmark, we have a steering group that was founded by DBU and had some of the most influential women and men in the country to support the women's national team. Now, commercial companies are recognizing this movement and seeing it as an opportunity to show their support for social rights and equality, and I think women's football really has a big opportunity there.
How did you help the clubs involved to ensure consistency in the Kvindeliga and their own brands?
Based on questionnaires and discussions with the clubs, we found out what we needed to build, like the values, the mission, the vision, and the graphical identity of the league. We created a brand manual, a set of rules, and some narratives, which all went into our marketing plan. That was fundamental for the next step, so we could go to the media and show that we had a story to tell.
We then connected with a company in England called Playing Surface, which works with most of the teams in the big leagues in England and the UEFA Champions League. It's a graphical tool that's easy to work with and adapt to each club, and it stops you from making any mistakes like using the wrong colors, typography, or anything like that. All the clubs in Gjensidige Kvindeliga have this same tool, which is important because it's all about consistency. Consistency is so important. Our next big task is to make sure that the consistency is maintained. Because some clubs may only have one person that works on all aspects, they have to understand that this consistency is important for the club too. So, we have this strong tool working now and it's a fundamental platform.
Brand work is not necessarily that difficult. It's about maintaining the basic stuff built on research, values, and brand purpose, and I think that's the same method you have whether you work with the likes of Carlsberg or Kvindeliga. It's a similar process, which can get more complicated with more stakeholders, but the building frames are still the same, it's just a question of whether you're building a small cabin or a skyscraper. It's the same approach, just on a different scale.


What has been your highlight from the process of setting up and launching the Kvindeliga?
There have been two or three highlights for me. The great project teamwork between UEFA Grow mentors and DBU is one. After all our research and workshops, when we got to see the name and the graphical identity, and all those things coming together. That was really nice. The second highlight was the meeting we had with all the clubs, and we could see there was a strong interest from everyone. We were able to agree quite early about the rights being centralized so we can all work together, while also keeping good local rights for the clubs. The third highlight was that we succeeded surprisingly quickly with a naming sponsor, (Gjensidige Insurance) which not only came in, but added very strong financial support. We wanted to make sure we could crawl before we could walk, and thought it would take a lot of time, but Gjensidige came on board earlier than we expected so we've had to build the airplane while we're flying. But it's succeeded because of both our willingness to support Gjensidige and their willingness to come in and adapt while we're building. Here, I really want to credit the new Director of the Kvindeliga Nicolaj Kaas, who came on board late in the project but drove the process. I think this also shows that corporations are willing to come in and take some chances because it's the right time and moment for them to come in, despite the fact that they might not see the value straight away, but they're willing to invest and help us build this relationship together. That doesn't really happen very often. Normally, they want you to show them the results and then they'll start paying.
Ensuring that your marketing materials and brand assets can easily be found is a key ingredient to building a consistent brand that's maintainable. Download our the e-book to discover this is achieved by media and entertainment companies handling high volumes of images.
To learn more about the Gjensidige Kvindeliga you can visit: https://www.kvindeliga.dk/
Connect with Keld on LinkedIn: https://www.linkedin.com/in/keld-strudahl-1b3a18/