Digital Evidence Management
Cameras have over the last years helped improve police work tremendously. Now, it is down to collecting, organizing and sharing that data. How can law enforcement teams spend less time doing administrative work and more time on solving cases?
Download FotoWare's presentation from the Interpol World conference and learn more about how you can improve your process and workflows from capture to transfer, manage, retrieve and share.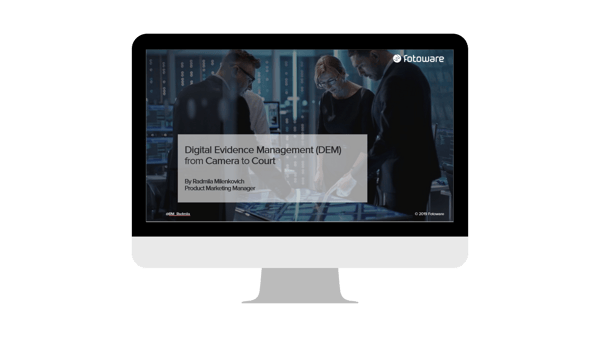 Download the presentation
Fill out the form to start download