3 Ways Food Retailers Benefit from a Digital Asset Management Solution
By Amalie Widerberg
on May 7, 2021
Header image by Gemma at Unsplash.com
Companies working in food retail are amongst the biggest producers of digital content. With a wide variety of products to advertise and frequent sales and offers for customers, this results in a lot of content that needs to be stored and shared across a variety of departments and channels. How can they keep track of so much marketing material and ensure it's shared with the right people when they need it? The answer is Digital Asset Management, and here are 3 ways retailers benefit from these solutions.
The Growing Pains of Content
As mentioned, food retailers create a lot of marketing material. This presents many difficult challenges which are important to solve, since the knock-on effect of not having full control over these materials directly impacts revenue. It is absolutely vital that food retailers can provide their stores with marketing resources to highlight their latest offers, as they quickly pivot their strategy if and when market demand changes. This content also contributes significantly to brand management, and presenting the brand consistently has a great impact on providing customers with the right look and feel, increasing familiarity and strengthening trust and affinity.

A further problem for retailers is that they often have a lot of employees, and a high turnover rate, which can make it difficult to ensure GDPR compliance on images of employees. This, combined with an enormous amount of product images, makes the task of file management incredibly challenging and inefficient, especially without a proper system in place. Fortunately, retailers no longer have to rely on complex folder structures and multiple storage systems to handle these high volumes of digital files thanks to innovations like Digital Asset Management (DAM) solutions, which benefit many food retailers worldwide. Here are three of the main ways a DAM solution can be beneficial for businesses working in food retail:
1. Store all digital assets in one central hub
First and foremost, a DAM solution offers businesses and organizations a central space to store all their digital content. Everything from images and videos, to pdf documents and presentations, can be stored and tagged with the important information (metadata), making it easy to find and use the right files.

LEARN MORE: 6 ways to search and find files in FotoWare

This centralized way of storing content also enables efficient collaboration across departments. For example, you can easily create individual image archives for affiliated stores, external partners, or internal departments, so that everyone has the right assets available at all times. These archives can be configured to match your users' exact needs - users of a press archive might only need to be able to find and download the images in certain formats, while an internal department might need to upload images and mark them with information.

Sharing large batches of files with individuals is also made easy with the correct DAM solution, and can be done without creating any duplicates. The process involves only three steps, which you can read about here.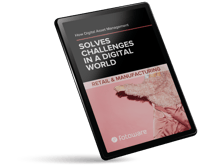 2. Keep track of all marketing and lifestyle images
For many businesses in this industry, lifestyle images are among their top marketing materials. Whether they are used in ads, sent to external collaborators (for example food bloggers), or printed out to be physically present in stores, they are a major part of the marketing.

Through these images, food chains and stores can both inspire potential customers, as well as illustrating the company's values to the outside world. However, keeping track of them in an efficient way can be a hassle. Oftentimes, they have expiration dates and need to be revoked at certain times, or they may only fit certain seasons, for example illustrating Christmas meals or Summer barbeques.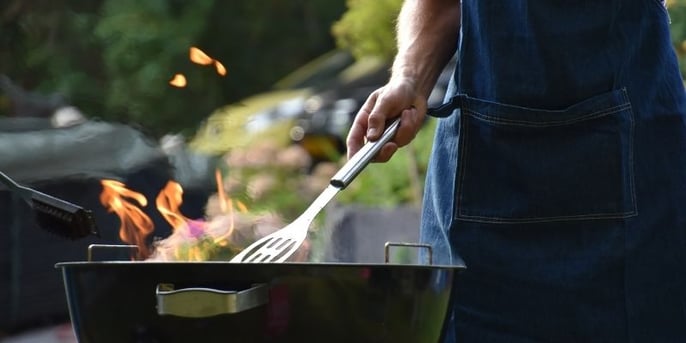 By Vincent Keiman at Unsplash.com
When marketing groceries and similar products, you need to be agile since market demands can switch in a second. It's incredibly important to stay on top of the latest trends and general feeling - if the summer turns out to be rainy and cold, you might not want your advertising to focus heavily on ice cream. By investing in a DAM you can easily find the right files if marketing material needs to be replaced quickly, and the replacement process can be conducted in seconds through integrations and automated processes.

LEARN MORE: 6 Challenges all marketing teams face when managing digital assets

Some companies also use their own employees as models in lifestyle photos. This brings authenticity and personality to the brand, but it also results in GDPR challenges. In fact, in order to comply with the GDPR regulations, businesses need to have complete control of all employee images, with necessary processes to enable employees to withdraw consent at any time, as well as finding and/or erasing all images of the individual. Most of the time, this means that once an employee quits, all images of him/her that are used in campaigns or on the website, need to be replaced. This can be a time-consuming and cumbersome task if conducted manually, but with a DAM solution, the process can be automated.

LEARN MORE: How to comply with GDPR Article 7 for photos and videos of employees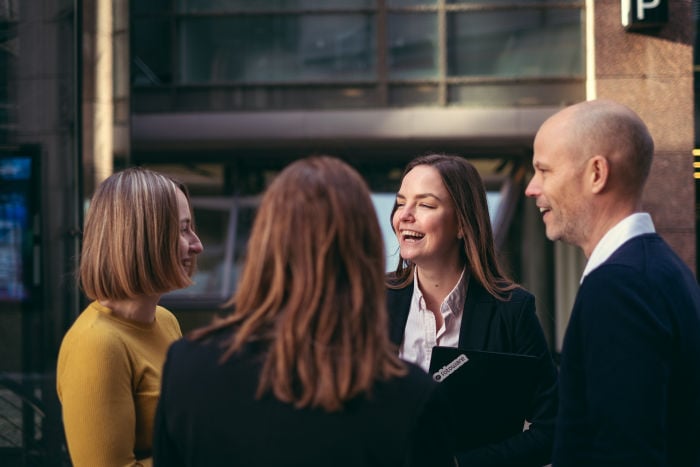 3. Integrate with your Product Information Management (PIM) system and Content Management System (CMS) for efficient publishing
Integrations are key for efficient work, and this is especially true for DAM solutions. With a good set of integrations and plugins, you can easily work with all your images directly in your favorite programs without ever having to download or upload them.

LEARN MORE: How to make the most out of your MarTech stack with plugins

At FotoWare we offer an open API, making it possible for our users to integrate their DAM to other important software. Often, companies in the retail industry find it particularly helpful to integrate their DAM with their PIM and CMS systems. This way, all product information from the PIM system can be automatically attached to images in the DAM, and the publishing process can be automated from the DAM to the CMS, easily tracking every file and automatically revoking them once they have reached their expiration date or been revoked.

LEARN MORE: Real-life examples and how to start with the API

Why every food retailer needs a DAM solution
For food retailers, being relevant and agile is crucial in order to succeed and contribute to revenue growth. This goes not only for marketing campaigns but also for images inside each and every store, as well as product images and external communication. There are thousands of images that need to be taken, stored, managed, distributed, and used in the right contexts. A DAM is a scalable solution, which facilitates efficient use of visual files through metadata and keyword search, automation of repetitive tasks, and internal and external collaboration. This helps to ensure agility, brand consistency, and full control of digital assets.
Want to see what the FotoWare DAM solution can offer businesses in the retail industry?
On the 25th of May, 2021, we held a live webinar where Tech Business Analyst at Lindex, Josephine Cederborg Wennberg, and Professional Service Manager at FotoWare, Johan Leide, showed how Lindex increase their efficiency with automated workflows. The webinar was recorded and is free to watch for anyone who is interested in learning more about how companies in the retail industry can work more efficiently with their digital content.