Why Digital Asset Management is Essential for Publishing
By Amalie Widerberg
on November 29, 2021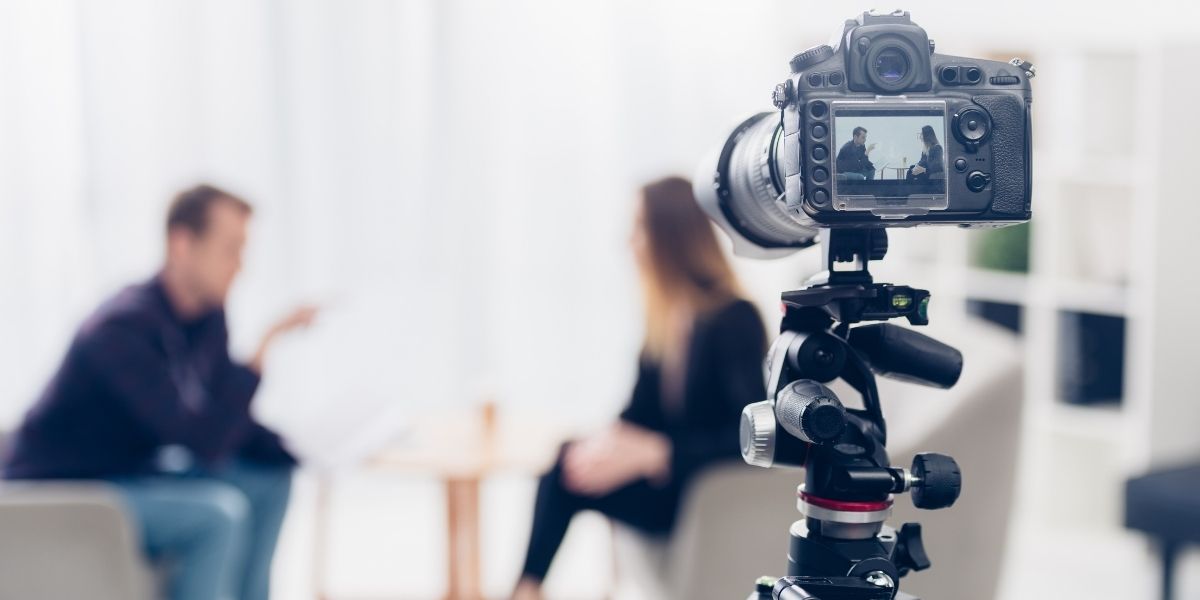 Feature image: ©LIGHTFIELD STUDIOS - stock.adobe.com
Media and publishing companies have to move fast. Even the smallest delays can drastically reduce a story's relevancy and results. The audience has never been larger, but neither have their expectations. Delayed or expired content simply won't cut it in this fast-paced world, and publishers must ensure that their stories reach audiences before their competition.

Modern media doesn't just need to be efficient - it needs to be visually engaging. Larger audiences require larger amounts of content, and you'll need to make your stories stand out to build any sort of traction. This is often achieved through visual elements, such as images, videos, or graphics.
However, these types of files can often be cumbersome to manage, resulting in slow loading speeds, incorrect usage, and even lost content. That's why most publishers invest in some sort of Digital Asset Management (DAM) solution.
But how do you know if your technical setup is right for your needs? And what should you look for when investing in a DAM? Find the answers to this and more below.
Table of contents
DAM in publishing - An ecosystem for your content
Remote work through mobile devices
Configurable to specific needs (one size does not fit all)
Artificial intelligence and cognitive services
DAM in publishing - An ecosystem for your content
At its core, a DAM solution works as an ecosystem for your content. It ensures that each and every file is easy to locate, manage, and distribute - without losing time uploading, downloading, or creating duplicates. Because the entire system is metadata-based, the files' usage and searchability are determined by their metadata, not their placement.

As such, DAM is an essential tool for publishers to ensure full control of their media management, as well as efficient content production and distribution.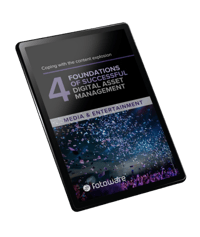 When speed is everything
Speed is an essential part of success in the publishing industry. People no longer wait for a new story to be available, but expect it to be ready as soon as they open their phone or computer. The demand for speed is ever-increasing, and publishers can't afford to be slowed down by inefficiencies in image management.
Some factors that may hinder production speed:
Your uploading workflow is too slow, causing employees to wait several minutes before being able to use or distribute an image.
Your system for image management bases its structure on folders and filenames instead of metadata, making it difficult to find the right content.
Several parts of your approval and publication workflows are conducted manually, slowing down production.
You're lacking the technical integrations necessary for efficient work, with employees too often having to upload and download files manually.
LEARN MORE: How FotoWare speeds up Formula 1 coverage
Remote work through mobile devices
Another crucial factor in ensuring top publishing speed is to enable everyone involved in the production workflow to work in the ways that are most efficient for them.
This means that photographers, editors, and other content creators shouldn't be bound to physical structures to do their work. Rather, solutions for content production and distribution should be flexible, enabling users to work from anywhere, at any time.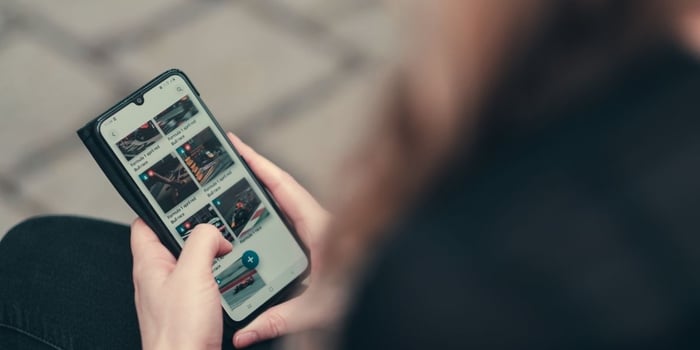 Image by: Bård Gundersen https://gundersenogmeg.no/
These days, almost all photo equipment is digital and several publishers even use mobile phones to execute certain tasks. It is therefore crucial that the system(s) used for content management is hardware neutral and enables work through mobile devices.
LEARN MORE: 3 reasons why publishers need a Digital Asset Management app
Configurable to fit specific needs (one size does not fit all)
One of the main reasons why efficiency is improved with a DAM solution is that it enables you to build a content ecosystem perfectly tailored to your needs. As a publisher, you likely have several different programs in your technology stack, and enabling seamless integrations between these is crucial for efficiency.

There are thousands of ways to structure your software, but if your solutions can't communicate with each other, they may become more of a liability than a resource. It's therefore crucial that publishers' content management software enables integrations through an API.

LEARN MORE: What can a DAM system API do?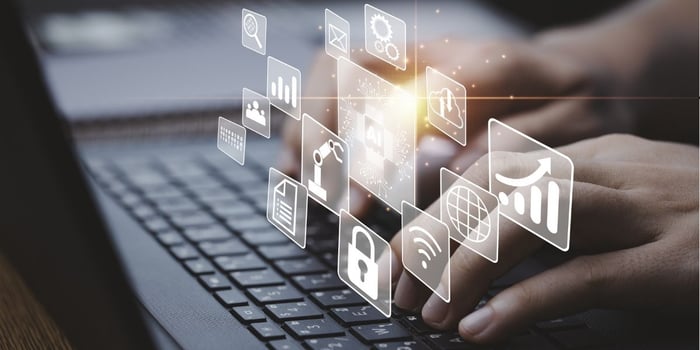 Image by: ©Dilok - stock.adobe.com

What makes a DAM even more valuable is its ability to be minutely tailored and configured. The FotoWare solution is based on industry standards, making it easy for you to create and customize advanced workflows.

This way, you don't have to edit or replace your current structures or systems any more than you want to - instead, you can build your DAM to perfectly complement your current workflow.

LEARN MORE: Fully automating the editorial workflow: A case study of Klambt Verlag
Custom integrations
With the API, the FotoWare DAM solution lets you build custom integrations to fit your needs. Once in place, you can create customized workflows using standalone software via the same processes.
The need for manual uploads and downloads can be completely eliminated once a file is stored in your DAM and integrated with your other software - you also won't have to store duplicates in other places.

While several integrations need to be created using the API, most DAM solutions also offer some ready-to-use plugins for other software. At FotoWare, such plugins are available for several CMS providers (such as WordPress or Episerver), as well as Microsoft Office and Adobe CC.
These plugins are especially relevant for publishers, who often need to make edits to their visual content using InDesign and Photoshop. You can also embed custom web widgets directly into your digital assets using the User Interface Integration (UII) feature.
Artificial intelligence and cognitive services
One of the most crucial parts of being successful in the media industry is to keep up with the times and be prepared for the future. Technological innovation is moving faster than ever before and publishers must stay on top of the latest trends and developments to keep their audience's attention. With this in mind, we built our DAM solution to be agile and highly configurable so it can easily adapt to environmental changes.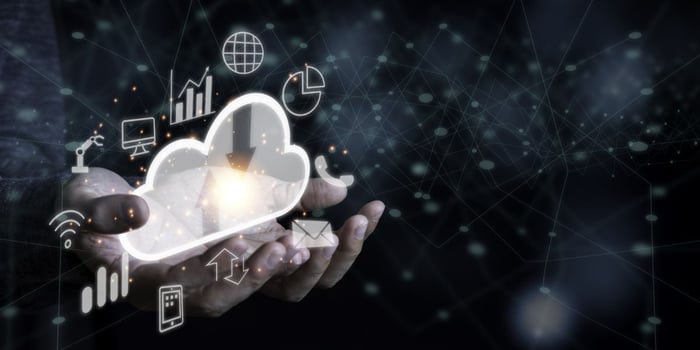 Image by: ©Dilok - stock.adobe.com

Several publishing companies are looking into artificial intelligence and cognitive services, but lack the necessary structures to implement such technologies. At FotoWare, we've developed a solution that's scalable and prepares you for the future, so you can adopt new technologies as soon as they hit the market.
Want to learn more?
Do you want to learn more about FotoWare and what our Digital Asset Management solution can offer your team?
We're already helping several enterprises in the Media & Entertainment industry - including The Financial Times, Axel Springer, and Schibsted - securely and efficiently manage their media files and publication workflows. If you'd like to see how it's done, our dedicated team of experts would love to show you!