How Digital Asset Management Strengthens the Power of Photography for the World Food Programme
By Alex Kronenberg
on September 25, 2018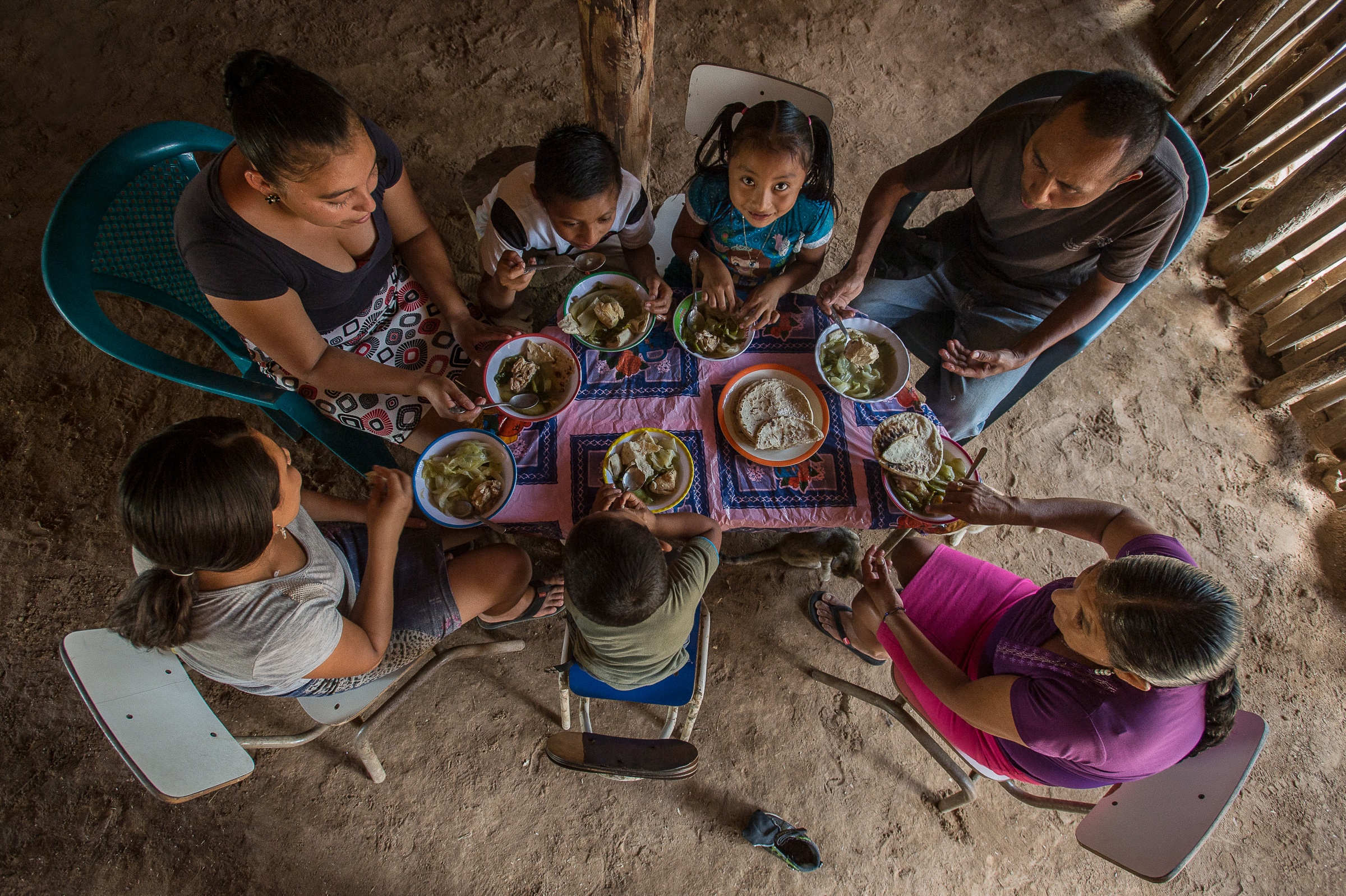 The World Food Programme is a branch of the United Nations that assists in providing food aid to 80 million people across 80 countries. We spoke with the Head of the Photography Unit, Rein Skullerud, to discover why photography is such an important tool for the organization and how Digital Asset Management helps it to carry out the mission of eradicating hunger and poverty. (photo: WFP / Rein Skullerud)
What is your role at the World Food Programme?
I am the head of the photography unit at the World Food Programme and that involves sourcing, producing and disseminating our photography work to support our communications narrative on all platforms, as well as supporting the efforts to raise awareness among thought leaders and the general public. To pursue our humanitarian goals and to raise funds in support of our operations, and not least to bring global attention to the big issues related to hunger and nutrition. I've been with WFP for 25 years and heading the photography for nearly 20.

Photo: WFP / Charlie Musoka
What are some examples of the work done by WFP?
During this historical time, WFP's Executive Director David Beasley is drawing the world's attention to the fact that much of the world's hunger problems are related to conflict and that to eradicate hunger, conflict must end. I have been covering several conflict areas myself, most recently I was in North-East Nigeria. In this region the population is moving within the country in search of safe havens to protect them from attacks by groups of insurgent militias. People have had to flee the areas under attack by the fury and violence of the Boko Haram. Hundreds have been killed, farmers lost their land and livestock, people lost houses and businesses. More and more people are fleeing from their villages and homes towards IDP camps [internally displaced persons]. This is a completely new situation which heavily traumatizes their lives. I was working with the people with the aim of telling their storyand to show what WFP, the Nigerian government and all the others involved are doing to help.
WFP operates in several different ways. For example, in an emergency operation, we could be providing support to populations that are fleeing conflict or to victims of a natural disaster, but when we go to countries that are implementing development projects it's more about telling the success stories. Beyond the important work I do with emergencies I feel particularly rewarded when I can show development stories. How people are resilient and able to graduate out of hunger and poverty with our support with projects that enable people to live better lives, to cater for a better future for themselves and for their families.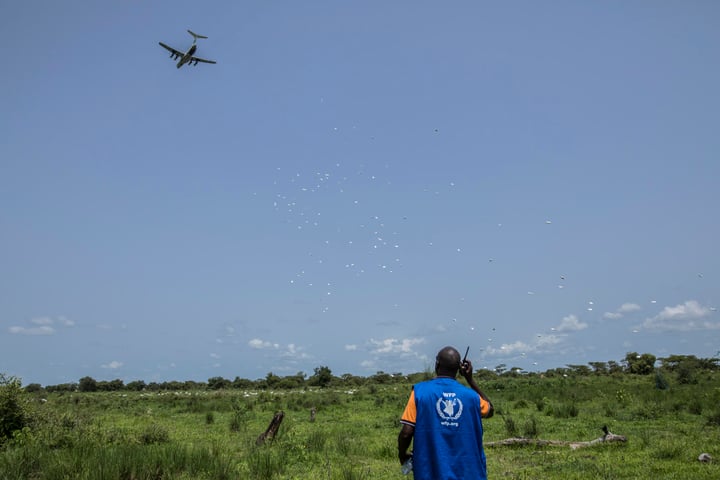 Photo: WFP / Gabriela Vivacqua
Why is visual content important to WFP?
We operate in about 80 countries worldwide. Of course, some situations have higher attention than others on the international agenda, this produces a lot of material which makes it somewhat easier for our communications work. It can be harder with those countries that don't benefit from the same degree of attention but where we operate with life changing projects. Being able to offer visible material is a great asset for these countries to showcase their work, and an opportunity for us to show interesting and innovative development projects that are not seen as an emergency. I feel that it is really valuable to show the myriad of facets in which WFP operates as the organization it is.

I always like saying that an image is only valuable when you can see it. If you don't have a system like FotoWare in place, none of the material that we produce would be visible – and we're talking about an enormous number of photographs produced worldwide.

Photo: WFP / Fares Khoailed
What are the primary functions of the Digital Asset Management system for the World Food Programme?
The system we have is a great resource within the UN community and the entire humanitarian community and also the media of course. In terms of photography we have a different business model than companies that sell photographs, because we disseminate all our photography work for free, so we don't have that economic tie to our imagery. This is a blessing because it helps raise awareness on the major issues because interested people can easily access a valuable resource such as WFP's online archive that is powered by our Digital Asset Management system.

Photo: WFP / Hugh Rutherford
What does a typical workflow look like within the photography unit at WFP?
We have several professional staff deployed globally who produce content regularly and I also use a pool of professional photographers based worldwide and are recruited for different missions when needed. I cover specific operations as a professional photographer myself. We edit the material produced and then it gets made available online in our Digital Asset Management system. From there, the images can be accessed and downloaded for use. Our online system is open to the public, which means that even people who are not registered with us can go and take a look and submit a request for specific images. It's really valuable from the point of view that it allows direct, almost immediate access to photographs 24/7, all year round.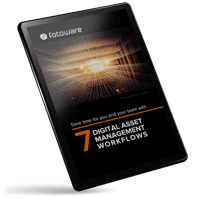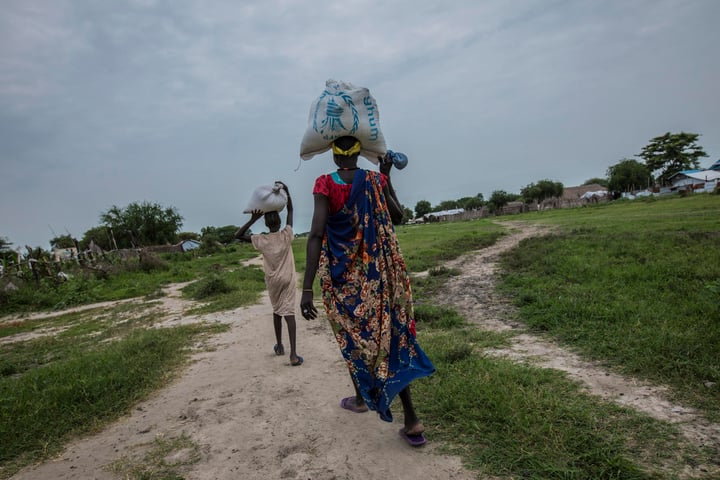 Photo: WFP / Gabriela Vivacqua
How does Digital Asset Management help the World Food Programme to carry out its mission?
The great value of having the system like ours is that it enables us to make the material we produce visible online at all times of the day, which is truly amazing. It means that we are able to showcase our missions without pressing people, because they go directly and see for themselves to get an idea of new stories and what's happening in the world of food aid. This is just a resource, but it's amazing because a lot of people use it as a way of finding out things and being informed, simply by browsing our photo archive.
Photo: http://photos.wfp.org/fotoweb/cmdrequest/HomePage.fwx
Who are the main users of the system at the World Food Programme?
We have over 600 registered users, plus all the guest users. At any odd moment of the day, we always have about 10-20 people logged on, browsing the archive for material. We have an average yearly distribution of about 80,000 photos, and our yearly average downloads is about 30,000 images through our Digital Asset Management system. We are working on upgrading and moving to the cloud which will enable us to migrate nearly all of our distribution channels to our DAM.

The people who have a log in are local and international media, UN agencies communications departments and social media officers, and our images are used by press agencies such as Reuters and the Associated Press. The governments that we work with also have access, so they can use our material and visually witness the collaboration between WFP and different governments in developing countries.
Do you want to work faster and smarter? Download the E-Book to discover Digital Asset Management workflows from our very own users (with step-by-step guides!) that will boost your organization's efficiency.
Do you want to read about other organizations that benefit from Digital Asset Management? Take a look at some of our other customer stories, including San Francisco Ballet, the White House Historical Association and the World Food Programme.
To learn more about the World Food Programme and their work, visit http://www1.wfp.org/ or view the WFP photo archive, powered by FotoWare Digital Asset Management.