Fully Automating the Editorial Workflow: A Case Study of Klambt Verlag
By Amalie Widerberg
on August 6, 2021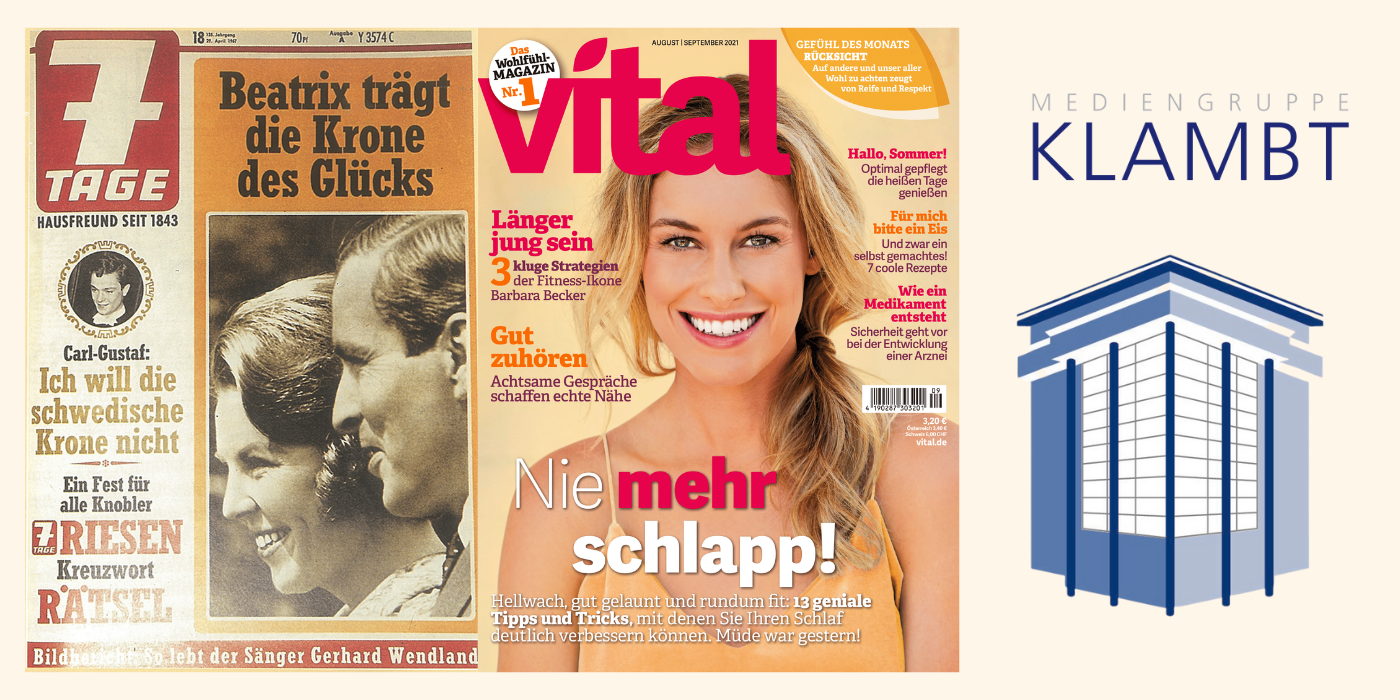 Klambt Verlag is one of Europe's larger media groups, originally founded back in 1843. Situated in Germany, Klambt publishes around 70 magazines, with content ranging from beauty and healthcare to food and other topics. They have a massive image archive, processing thousands of images on a weekly basis, and running through millions of files each year. Learn from Rudi Beck, DAM Administrator at Klambt Verlag, how you can efficiently and securely manage large amounts of files.
Klambt's first-ever magazine was called 'Der Hausfreund' and was first published in 1843. After the second world war, its name was changed to 'Sonne ins Heim' meaning 'Sun in the Home', and in 1967, Klambt changed the magazine's name again to '7 TAGE', which is still being published today.
Table of contents
The importance of images in publishing
A central repository for all your content
Managing content from remote offices
Moving from folder structures to a data-driven workflow
Streamlining the printing process
Pre-defined access and efficient collaboration processes
One single system for numerous magazines
Do you need a DAM solution?
The importance of images in publishing
There's no secret that images are key when working with media, and for Klambt, this is no exception, with a vast amount of pictures running through the system each day. Finding the right one is crucial since it influences the production price and the overall value of the magazine.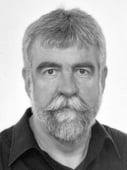 "When you look at a magazine, it is picture-driven. So, most of the content is pictures. On some pages, you will see 10-15 pictures, so that's the main content: We make the story around [the images]. Therefore, we need FotoWare to find the best pictures we can get."
- Rudi Beck
A central repository for all content
To ensure full control of all images and work with them as efficiently as possible, Klambt has established one central system for the entire group, where all the files can be stored and managed in a common repository. By using Color Factory (a FotoWare product that has been specifically designed to automate the processing of large volumes of files) as the main engine, they have been able to build a full production system around their FotoWare Digital Asset Management (DAM) solution. This enables them to work much faster with their files by eliminating the need of sending images back and forth or uploading and downloading them, while at the same time ensuring that everything sent to print is of the highest quality available:
"[When we] create the PDF for printing, we must have high-resolution data, and then you can imagine when you are outside with several hundred people, and they have to send the data in and out. You cannot work on the high-resolution data in all places because sometimes the internet is slow. The files are, therefore, stored in FotoWare, and you can move them through the working process without moving the actual data."
A system of this kind would not be possible without a high-functioning DAM solution at its center. Graphic designers and editors would have to spend too much time uploading, downloading, and sending different messages and images around. Still, with the FotoWare solution, Klambt manages to keep every note, suggestion, image, and design in one central hub. Even the graphical work of putting together the physical pages is conducted directly within the DAM, thanks to the Adobe CC extension.
LEARN MORE: How to make the most out of your MarTech stack with plugins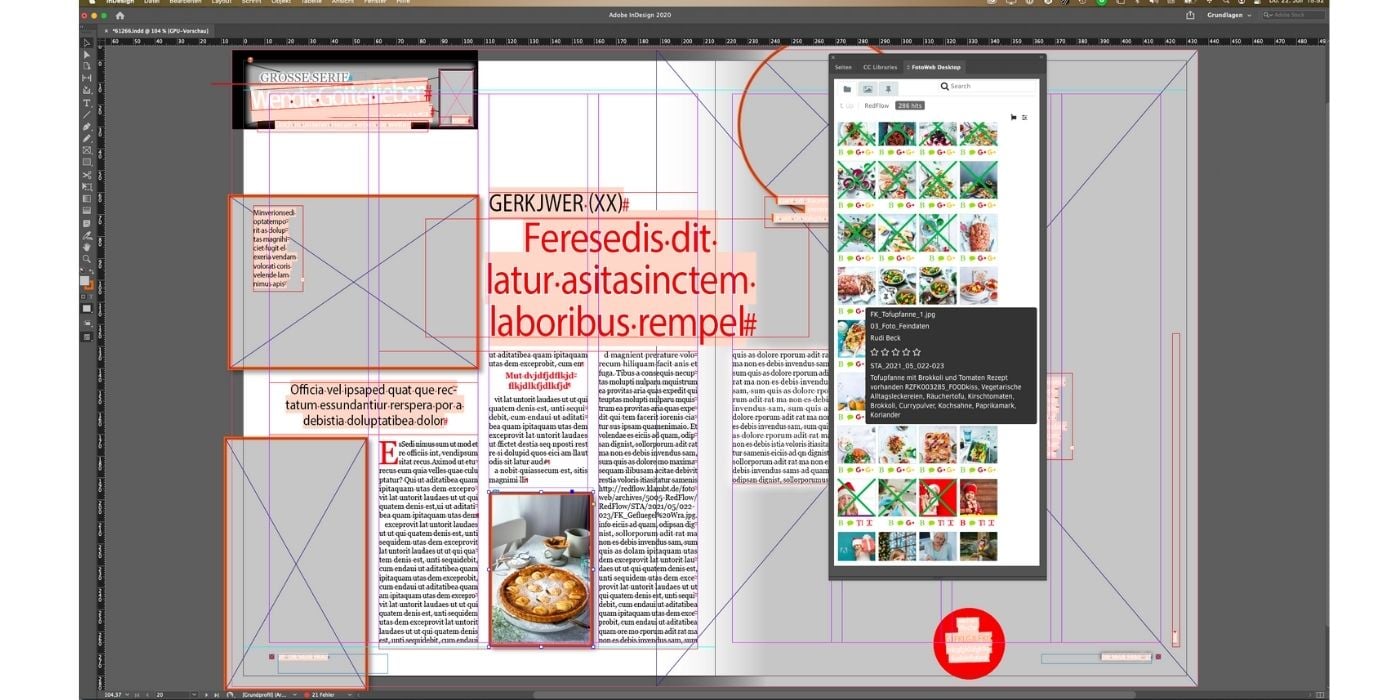 By using the Adobe CC Extension, Klambt employees are able to work with InDesign directly within their DAM solution as seen above.
Managing content from remote offices
This centralized way of working has also been particularly helpful when it comes to remote work. With many Agencies and photographers traveling far away from the office, Klambt depends on a secure system that can structure the files and make them easy to locate and manage from afar. This has been especially important during the covid-19 pandemic, causing many to work remotely.
"And another thing is that FotoWare helps us in the working process from the outside. For example, because of Corona, we had to move all the employees - mainly to the home offices - and therefore, we had to have a tool where we can get [the production] process running from outside."
LEARN MORE: How FotoWare speeds up Formula 1 media coverage
Moving from folder structures to a data-driven workflow
Traditionally, Klambt Verlag has been processing their files using a folder structure. However, by building their editorial system around FotoWare and Color Factory, they are able to base their workflow on metadata. While the set-up still resembles a folder structure, it is all managed using metadata, enabling automation of several tasks. This way, while an employee navigates through the folders in the editorial workflow, he/she never has to download or manually move anything.
"We still have a folder structure, but the difference is when we work in the new system with FotoWare and the editorial workflow, we just check the files into the system, and they are stored in one folder. They stay there, and all the steps where [it looks like] we move them, we don't actually move them anymore, we just change the metadata."
LEARN MORE: How the Financial Times enhanced their image workflow to control image rights
Streamlining the printing process
The goal of this workflow is to get all the images from camera to print, as well as calculating the production costs, which may vary depending on the size, placement, and agency of each image. All while complying with German laws regarding copyright, which demand every magazine to include a photo-line with image information on each page. Today, Rudi is working on automating the process of adding this photo-line to the magazine's pages, which will save Klambt thousands of hours each year:
"The filling out of the photo-line still has to be done; that's the way it is, you still have to put metadata in, but you don't have to think about that in the layout process. We typically need up to 20 minutes per double page to collect this information. So this means for us there are about thousands of hours per year that we can spare if we make [that process] fully automated using metadata."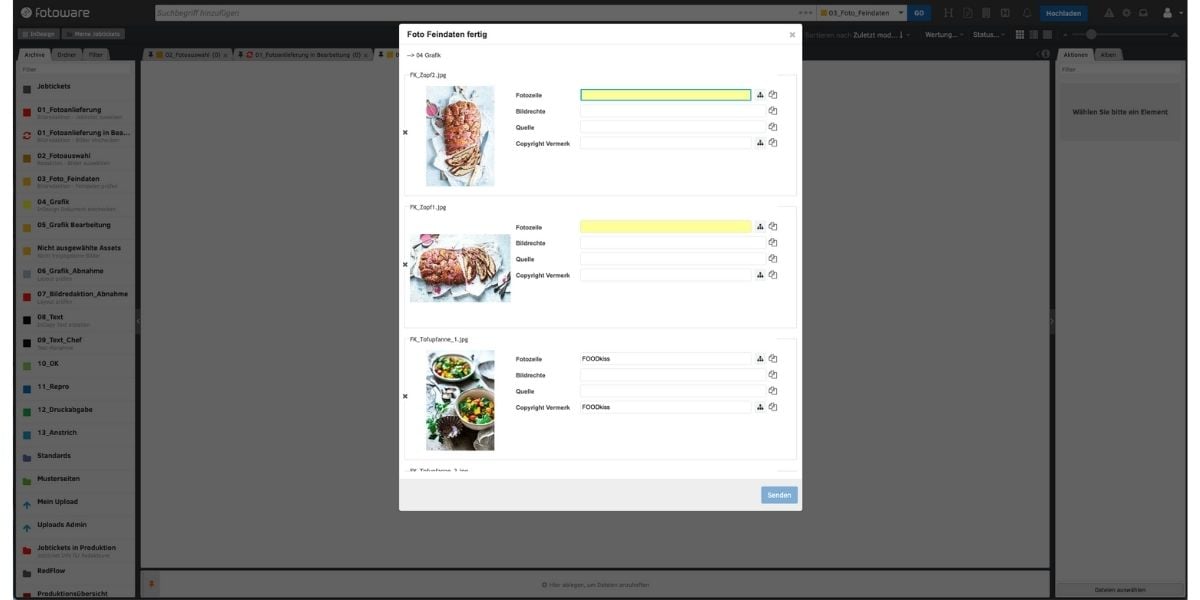 A screenshot of how the interface looks when filling out the photo line.
The efficient use of metadata also makes the task of calculating costs much easier since the pricing details are attached to each asset, automatically correcting itself when needed. For example, when adding an image to a page, you can later see a transcript of its price, which will adjust itself if you change the size or image placement.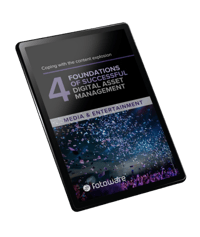 Pre-defined access and efficient collaboration processes
While making the editorial workflow completely metadata-driven has many advantages - fast search, secure file storage, and improved control, to name a few - one of the most prominent benefits of this set-up has to do with internal collaboration.
Although the system itself is massive, it is structured in a way that makes it easy for employees to conduct their work. When logging in, they can only see the parts of the workflow relevant to them, and after finishing a task, it is automatically sent to the next step.
During the different steps, each department works on the part(s) of the magazine where they are responsible, easily delegating tasks between them. This is done using job tickets, which explain what is needed for a section of the magazine and end up as a fully designed page or two. For example, when a designer selects a job ticket, this action gets written into it; once his/her work is done, the metadata will include this information and effectively send the ticket to the next step where another employee picks it up. And so it goes until all the pages are ready for print, at this point, with a ton of information written into each of them:
"In the metadata, we have a history of the files running through production. […] All the steps that we are running through are in this history. So you can always go and see who has been working on what."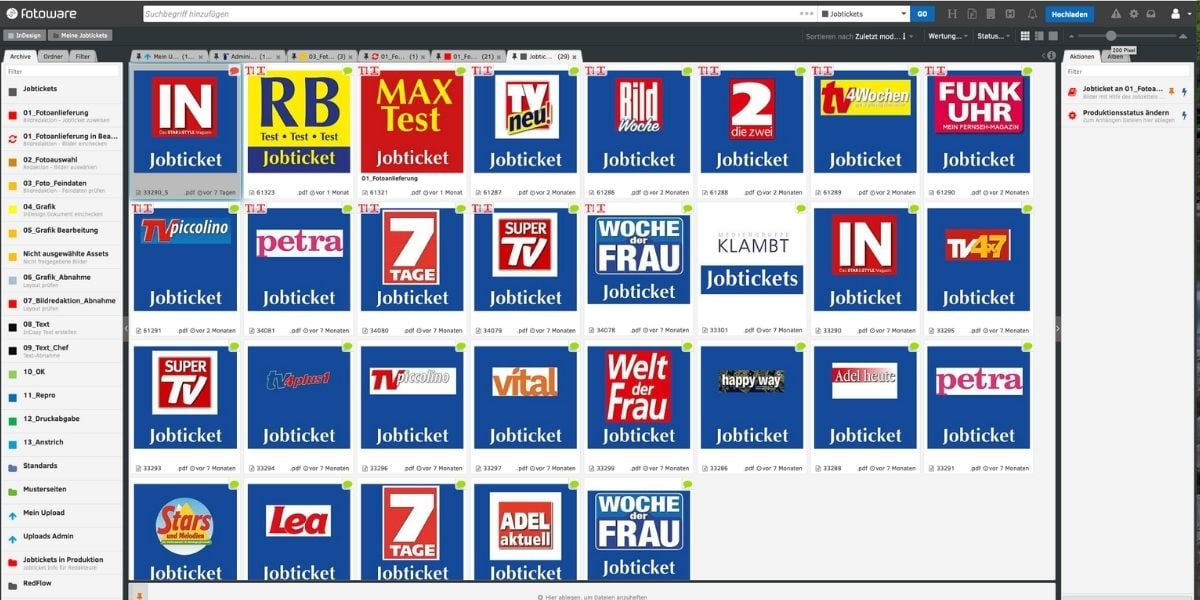 A screenshot of how the different job tickets look in the FotoWare Pro Interface
One single system for numerous magazines
Additionally, having the entire system in one place ensures that the routines are the same for every magazine, which makes it easy for employees to help other departments when needed:
"We have different departments working on different magazines, but one of our main goals with a new editorial workflow is that we get a workflow that is the same for all. Of course, it's different when you have a weekly magazine or if you have a quarterly magazine. But the steps [can be done] by each department in the same way, and the process of using the metadata will make it easier for us to get a cleaner line. For example, someone who works for another magazine can help out if needed. That's one of the main goals with the editorial workflow: To get one way of doing the work."

Do you need a DAM solution?
A DAM solution is much more than a typical image bank. It's the center of your content ecosystem, enabling you to automate and streamline tasks, collaborate on content production, efficiently manage high-resolution images, and much more all, all without ever having to move files around manually.
If you would like to see how the FotoWare solution can work for your organization, don't hesitate to book a demo with our Key Account Manager & Evangelist for the Media industry, Bjørn Tore Hoem.