FotoWare's Five-Step Guide to G2 Reviews and Why Your Rating Matters
By Alex Kronenberg
on July 27, 2022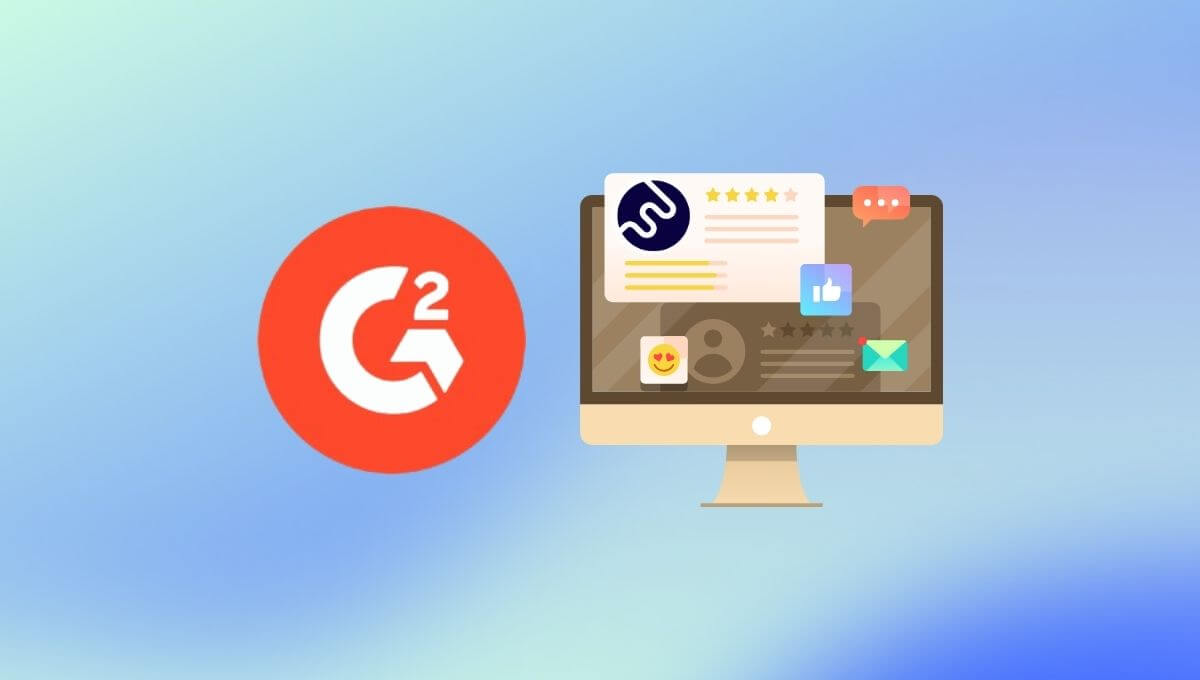 As companies all over the world continue to embrace digitalization, the choice of software solutions is growing all the time. B2B buyers can be left with the incredibly difficult challenge of determining which vendor is right the choice to solve their specific needs.
In this article, we take a look at the benefits of G2 user reviews and why leaving a rating can help your own business as well as other software buyers just like you. We will also provide a step-by-step guide for how you can quickly and easily leave a review, and explain why your rating matters so much.
What is G2?
G2 is one of the world's biggest review sites for B2B software. It provides a platform for users to rate their experiences of different companies and help their peers to make more informed decisions about the software they are considering.
The concept for G2 came about after its founders questioned why reviewing software couldn't be as simple as reviewing other services like a $100 hotel room or restaurant. These types of reviews are so commonplace, many of us frequently use them to help make decisions in every day life, so why shouldn't we also use reviews to help with bigger decisions at work?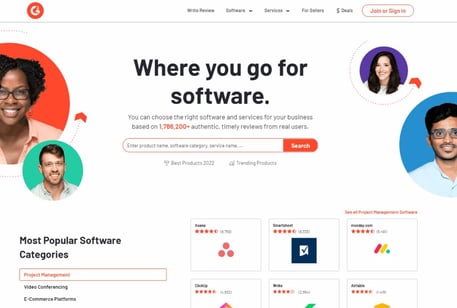 When it comes to B2B software, purchases can often require a significant financial outlay and a wrong decision can be incredibly costly in time, energy, and resources. Unbiased reviews on sites like G2 can greatly help to reduce risk by providing insight into the real experiences of other people that have been in the same position, help buyers to make a more informed decision.
How leaving a review benefits your business
Reviews aren't only helpful for software vendors, like FotoWare, to aid prospective customers in making the right decision. Leaving a review can also benefit your businesses, since your reviews provide extremely important insights to the vendor, such as what you like and dislike about the software. This helps the vendor to learn about aspects of the product that need attention or investment. Your feedback is therefore a great opportunity to impact any changes or developments to the product.
How leaving a review benefits your peers
Leaving honest feedback about what you do and don't like about the product provides your peers with a clear idea of what to expect as a user themselves. It is one thing to see a product demo and learn about the features, but it is another to hear about the practical experiences of a day-to-day user.
Hearing what others think can help you to be aware of, or even eliminate, some of the potential risks involved with purchasing software, which brings a number of pressures in addition to high financial costs. It enables the buyer to feel assured in the product they are purchasing, and it also helps the vendor to feel confident that the product really is a good match for the buyer.
This is incredibly important to us at FotoWare, since we aim to put our customers at the center of everything we do and take immense pride in the fact that many of our customers have been with us for 15+ years. We want to have customers for life, because they feel our solution truly makes a difference in their lives and enables them to do more with their content.
How to leave your FotoWare user review on G2
Click on the "Review now" button.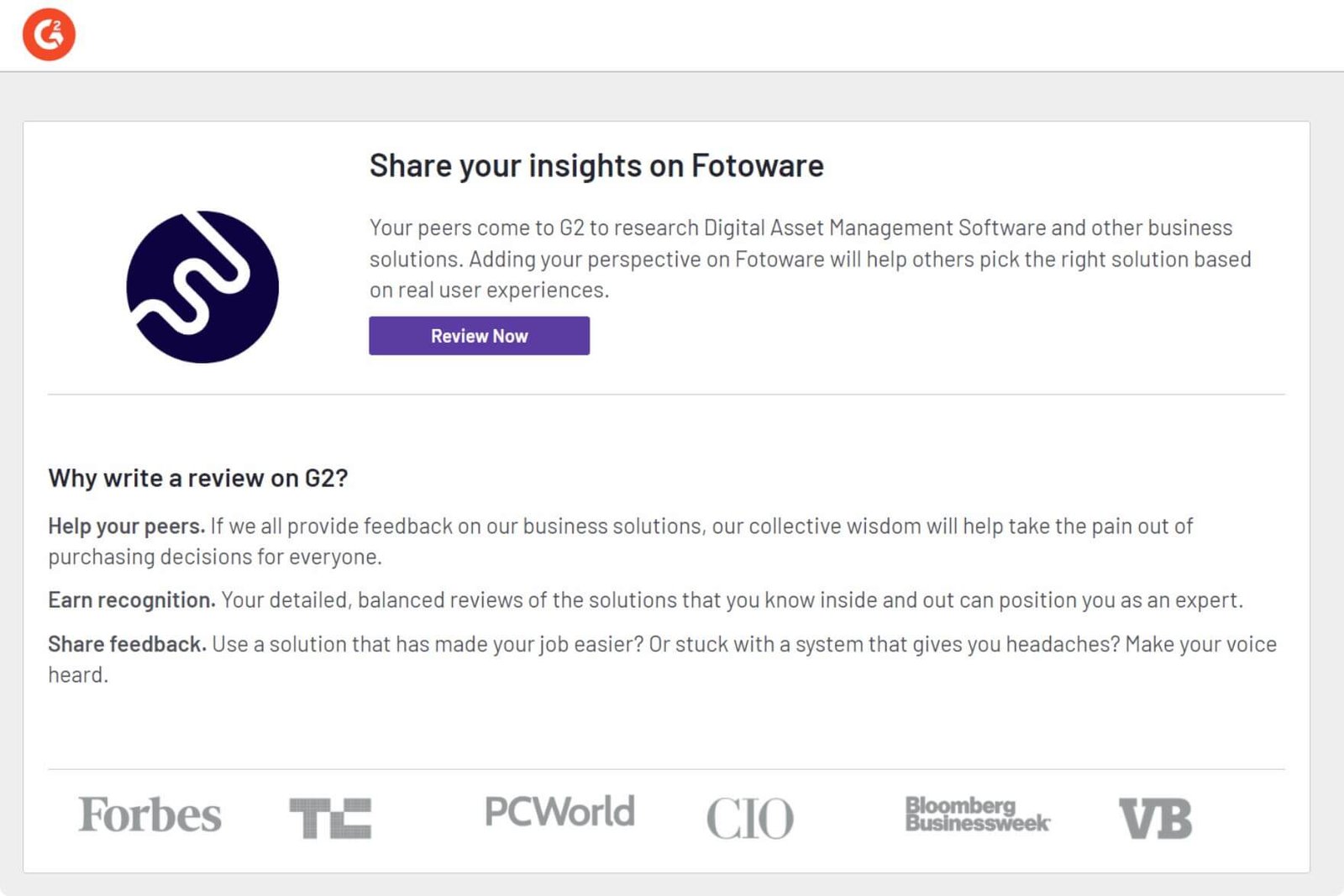 Step 2: Sign in to G2 or create an account
First, you need to click on the "Continue to log in" button. From there, you can either log in or create an account. If you need to create an account, you have two options:
- Option 1: Use your business email
- Option 2: Use your LinkedIn account or Google (Business) - this is the quickest and easiest way
You will receive an email after filling out the form and will need to click on the link in the email to verify your account.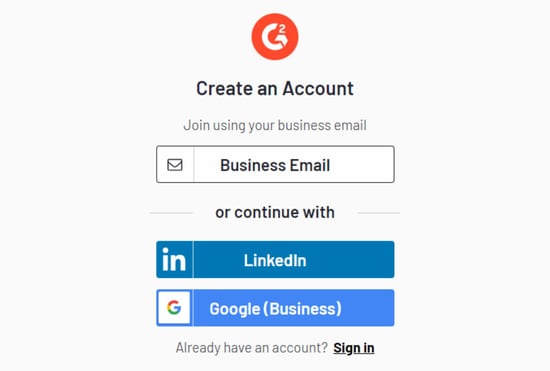 Step 3: Write your review
The first thing you'll be asked is to rate how likely you are to recommend FotoWare to others and write a short title summing up your experience. Here are some examples from previous reviews: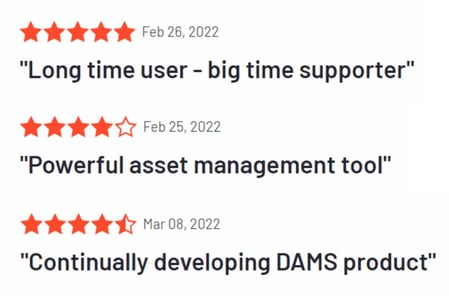 Writing your review does not need to take a lot of time. It might look like there are quite a few sections, but your answers for each question can be short and sweet - you just need to meet the minimum word count, which you will see in the bottom right corner of the comment box. There is also a line below the comment box, which will turn from grey to blue to green, which indicates when you have reached the optimal review length. This is not necessary, but may help to increase the chance of your review being approved by G2.
Some examples of answers that have been written in reviews about FotoWare on G2 from our users.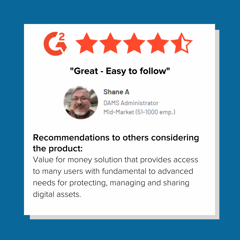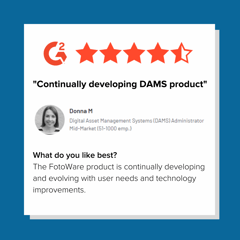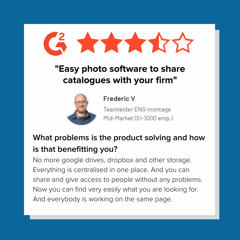 It is important to make sure you complete all the required questions when leaving your review. There are also some optional questions you can answer too. Answering these optional questions will provide more information to help other users like yourself to evaluate FotoWare and compare against other providers.

Step 5: Submit your review
When you have completed all the questions in each section, you should:
- Review your rating
- Check that you have answered all required questions and reached the minimum word counts
- Click "Submit"
You are done! 🎉
That's all there is to it. We really appreciate reading your honest feedback and opinions and are very grateful to receive your reviews.
If you would like to check out FotoWare's reviews on G2 click here
If you would like to leave us a review on G2 click here
FAQs
1). Why do I need to sign up with G2 to leave a review?
In order to confirm that you are not an employee or competitor of the software you are reviewing, G2 needs to verify your identity. The best way to verify your information is via your LinkedIn profile or business email. This information is not publicly tied to your review.


2). Are G2 reviews anonymous?
It's completely up to you! You can choose to submit your review anonymously or you can have your name appear publicly. There is an option near the bottom of the review form that says, "I would like this review to appear as Unattributed". Check this box to leave your review anonymously.


3) Do I need to fill in all the questions?
For a review to be considered complete you need to fill in all of the required questions in the 'satisfaction survey'. However, it really helps us to add more trust and satisfaction related to our product and customer experience when reviewers also answer some or all of the optional questions too.