Digital Asset Management in Broadcasting - A Case Study of VRT
By Amalie Widerberg
on January 19, 2022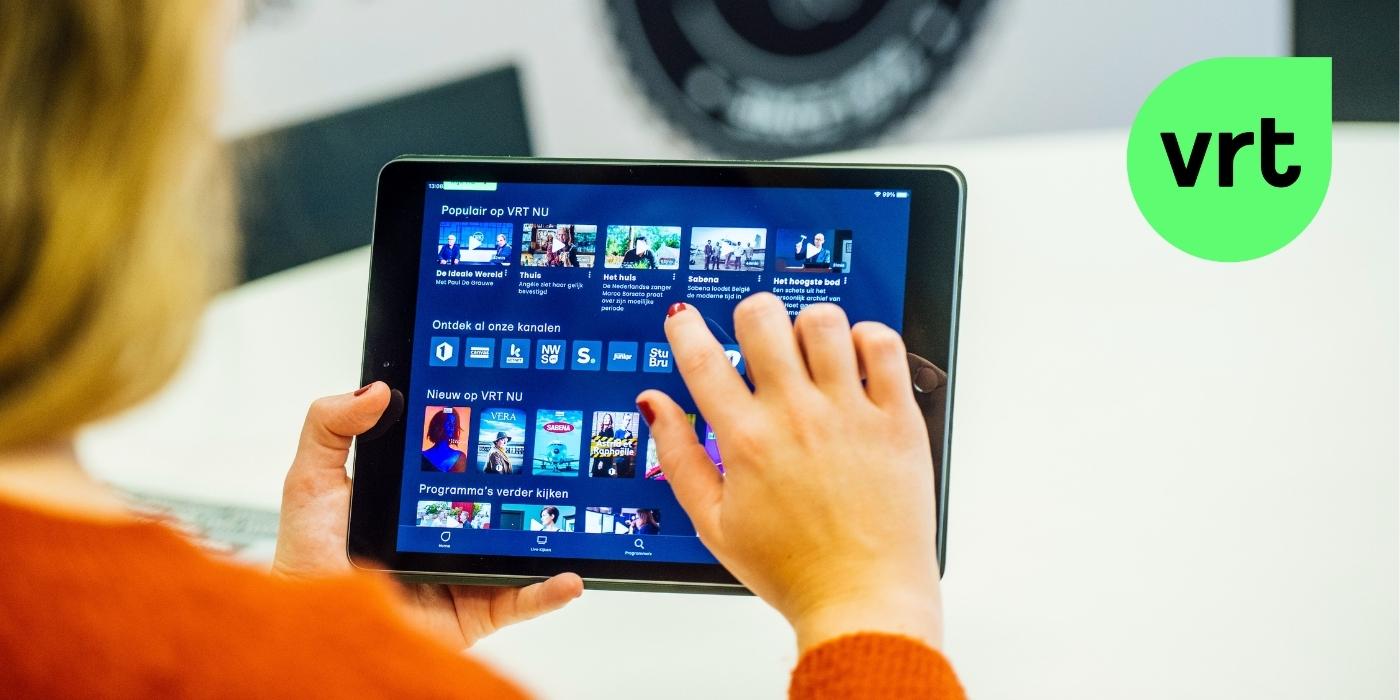 Feature image: © VRT - Thomas Geuens
For about a year and a half, the Belgian broadcaster VRT has used FotoWare's DAM solution to store and manage their media files. Through custom integrations and efficient use of metadata, FotoWare enables VRT to streamline their publication and marketing processes, while ensuring a single source of truth across the entire organization.

We met up with Head of Internal Production & Logistics Kris Verschooten, and Marketing Coordinator Evelien Versyck, who both work at Eén, VRT's biggest channel, to learn how FotoWare has supported them and the other employees at VRT in their day-to-day work.
Table of contents
The importance of attractive visuals
The need for a content ecosystem
Internal collaboration and transparency
A highly customizable solution


About VRT
VRT is a public broadcaster responsible for delivering news and entertainment to the Flemish-speaking part of Belgium. Being subsidized by the public, they have the important task of ensuring the availability of a wide range of content to keep people informed across multiple platforms.

Our mission is to inform, entertain and connect the people living in Flanders with our content, in everything we do. - Kris Verschooten
Currently, VRT has several tv and radio channels producing a large variety of content, ranging from news and lifestyle shows to movies and other forms of entertainment. They also offer streaming services to the Flemish population through their Video-On-Demand platform.


The importance of attractive visuals
In order to ensure their content receives the attention it deserves, VRT puts great emphasis on the consistent and thoughtful use of images, with marketing teams working with brand experience for each channel.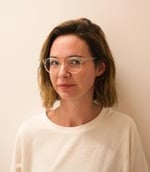 [Images] have always been important in the marketing and communication of a TV program. Because we want to make sure our programs are attractive, easily searchable on different channels, and that there's uniformity over those channels. But also, since the rise and growth of Netflix and other streaming platforms, they've become even more important.
We have our own online streaming platform and it's one of my focus areas to make sure that every program has attractive images and posters. And apart from the streaming platform, we use the key art and other images on the website, social media, in newsletters, and press releases. Our images are also being used by magazines, newspapers, and video-on-demand services from telecom partners and electronic program guides. So we want to deliver a set of images that really represents the program the way we want. - Evelien Versyck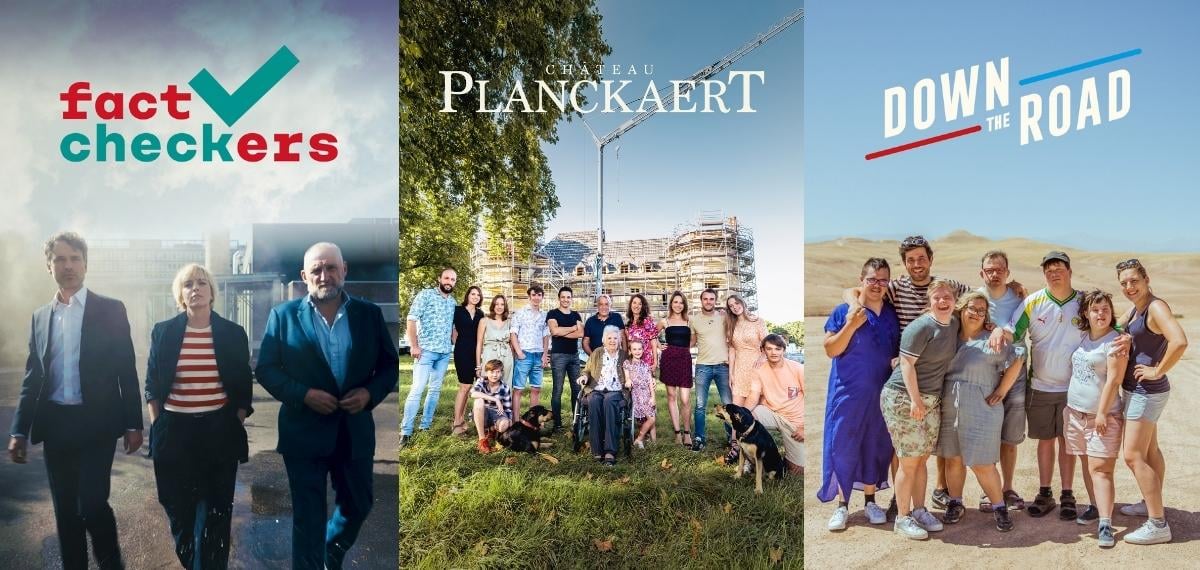 The need for a content ecosystem
Before implementing FotoWare, VRT experienced difficulties finding files and file information, making it cumbersome for employees to locate the right images and know when and how to use them. With visuals stored in a basic folder structure and shared using services like WeTransfer, there was no proper file management system in place.
Before, it was [all managed] in a central drive where photos were in folders. People had to label those folders manually and you had to know where the proper folder was to find the photos you needed. So, we needed a central place that would be the only truth. […] There were pictures coming from the inside, pictures coming from the outside, and the main difficulty was how we were going to put them in a central place where we can all find them and use them whenever we need to. So, I think the biggest problem with our system was that it wasn't a system. - Kris Verschooten
Being able to efficiently search, find, share, and distribute images is crucial for any broadcaster, and with over one million digital assets stored in their DAM, there's no doubt that VRT has a massive media library to look after. Through custom integrations and a variety of different archives, VRT has enabled their DAM to fully function as a content ecosystem - drastically decreasing the need for manual file management, uploads, and downloads, since every file is fully managed from the same system.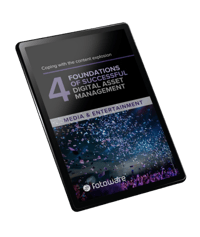 One system for all channels
Different departments carry different needs and preferences. In the case of VRT, the DAM solution is tailored to fit the daily work of everyone in the organization - whether they work with TV, radio, content purchasing, online channels, or logistics. Since the solution is highly customizable, VRT can enable each archive to serve its purposes without disrupting other set-ups. For example, while the historical archive and the press archive are accessible to people outside the organization, the product catalog of a specific channel is only available to those working with it.

Utilizing a centralized system like this provides many advantages in terms of efficiency, and ensures a single source of truth throughout the organization.
So we actually have a central place. That's the most important thing: It's very clear for all of us who are involved with pictures at VRT, that if we need a picture of our content in any way, FotoWare is the place to be, there you'll find the picture without a doubt. And if it's not in FotoWare, the picture doesn't exist, which means that we have to get it. - Kris Verschooten
Internal collaboration and transparency
There's little doubt that the content ecosystem of VRT offers a high degree of internal transparency, making it easy for employees to know where to find an image and how to use it. One of their most frequently used FotoWare features is the custom markers, which are small icons that appear on assets' thumbnails indicating something about it.
For marketing and communication goals, we prefer that only the best images or the most teasing ones are being used in communications, and that's why we use markers and icons, and colors to show which are the images of preference. So, everybody can easily see which pictures we, as a branding experience team, prefer to use. - Evelien Versyck
LEARN MORE: Why Digital Asset Management is instrumental to Elbphilharmonie's marketing
By enabling users to easily see which images to use and how to use them, the DAM solution cuts time spent on unnecessary communication across teams and departments, while also eliminating the risks of faulty usage. By implementing such features, and combining them with efficient use of metadata, VRT can cut the labor costs of image administration - enabling employees to spend more time on other tasks and projects, thus increasing the overall quality of the content.
Before using FotoWare there were lots of people at VRT working with images and things like that, and I think for us the main gain is that we could use our people [differently]. We didn't cut on staff, but our staff could be used to do other things more in the focus of our production. So, I think that's the main impact. Because of the automated system, fewer people have to be concerned with it. - Kris Verschooten



© VRT - Ruud Swinnen
LEARN MORE: How FotoWare speeds up Formula 1 media coverage
Saving time with automation
With thousands of images being uploaded every week, VRT depends on tailored integrations and automated processes to ensure that the production and distribution of content run as effectively as possible. That's why they've integrated the FotoWare DAM with their scheduling software - WHATS'On - and their video-on-demand service, eliminating the need for manual uploads, downloads, and transfers of files and file information. The WHATS'On integration also ensures high-pace image management since it enables FotoWare to automatically fetch metadata from the scheduling software.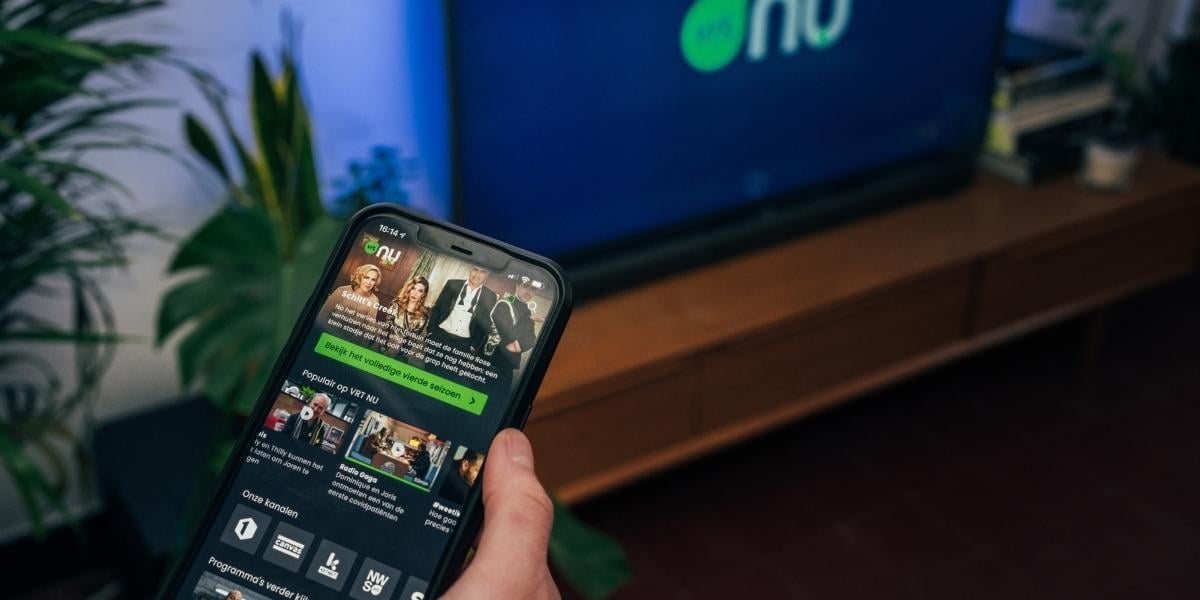 © VRT - Jonas Leupe
For example, when uploading stills from a specific episode of a specific show, the custom uploader fetches all the episode and show information from WHATS'On, and attaches it directly to the images. Should some of this information change at a later time, the integration also ensures that all relevant media files get automatically updated.
The scheduling software package, that integration is one we cannot live without. Because it's linked with everything and offers all the metadata we want. So, if there's a change in an episode it changes the name automatically in the metadata. And you can also find the synopsis and content of the program embedded in the metadata of the picture. So, for us as a broadcaster, that's really important. - Evelien Versyck
Approval processes and image prioritization are also streamlined in the FotoWare system, and VRT even has a system for fast approval workflows using sharable albums:
We can share an album and then we use thumbs up or thumbs down [markers] to show which images are approved. For instance, if there's been a photoshoot, I can collect all the images in an album that I share with the producer of the program or the people involved. They'll go through all the pictures and put a thumbs down for the ones they don't approve of. And then I can make the necessary changes to the product catalog. - Evelien Versyck
LEARN MORE: Fully automating the editorial workflow: A case study of Klambt Verlag
A highly customizable solution
One of the greatest advantages of creating a content ecosystem with FotoWare at its core is that it's highly customizable and can be tailored to perfectly fit your needs. This means that if your organization grows, or you want to implement new technology, the system in which you store and manage your content can be further customized to facilitate this.
I think the most important feature is that the features are limitless, as we can add and ask for new features if we want to. Kris Verschooten.
Since the technology landscape and audience consumption habits are constantly evolving, it's crucial for modern entertainment companies to be able to efficiently scale. By using FotoWare and integrating it with their scheduling and video-on-demand software, VRT has done just that - and is now able to quickly distribute content in a controlled manner.