How Retailers Succeed Online with Digital Asset Management
By Tonje Larsen
on March 19, 2021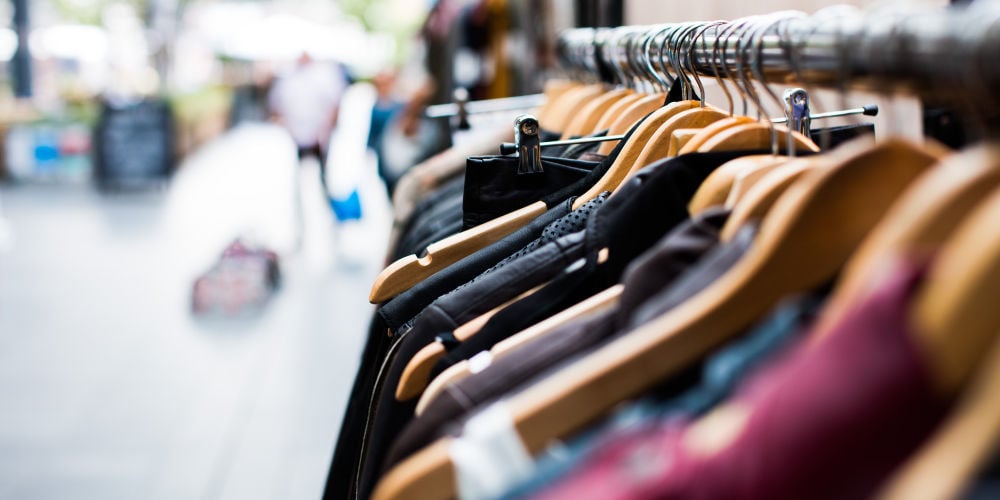 For companies in the retail industry, the race to get products to market as quickly as possible has never been tougher. Moreover, the COVID-19 crisis has presented new challenges as businesses have been forced to depend even more on online sales. There is a strong and growing need for digitalization and e-commerce solutions that are scalable and easy to use across a variety of channels.
In this article, we look at how retailers can use Digital Asset Management (DAM) technology to increase their speed-to-market and succeed in a progressively digital world.
Header Photo by Artificial Photography on Unsplash.
Table of contents
What is Digital Asset Management (DAM)?
Before we dive into how Digital Asset Management technology can help retailers, it's important to establish exactly what is Digital Asset Management. With the digital era in full swing, more and more organizations from a wide range of industries are experiencing a rapid increase in content creation. This exponential growth in visual files causes serious challenges to the efficiency of those responsible for day-to-day work with these files and negatively impacts collaboration across departments.
A DAM solution is essential to solve these challenges by enabling organizations to have a central system to store all their important files, where everyone can easily find, share, and reuse their images, videos, and documents much more efficiently. This is all thanks to the ability to add descriptive metadata upon upload.
Why Retailers Need a DAM Solution
Over the many years that FotoWare has been working with retailers, we have discovered several signs that indicate a need for a DAM solution. The most common are:
Finding specific images takes a lot of time - images are stored in several different locations (hard drives, cloud platforms, server networks) and require searching through complex folder structures or by exact filename

People are in doubt about image-use rights and licenses

Insufficient tools to organize marketing and lifestyle images

The company is purchasing assets like stock images that it already owns

Resellers in different countries need access to product and marketing images 24/7, and sharing these files is a time-consuming, manual process

The image database works well with a web-shop but is not adapted for the omni-channel experience meaning that the customer doesn't have a holistic experience across all the company channels such as website, emails, social media marketing

Once an image is selected it needs to be specially adapted for the desired channel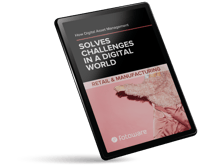 FotoWare DAM for Retailers
FotoWare has a strong presence in the retail industry, serving customers like Ellos, Nordic Leisure Travel Group, Lindex, Scania, and many more. Our solution offers powerful tools to view and select large numbers of images and all other media assets. This comes from our experience in the media industry, where FotoWare began as a solution to help the demands of the publishing business, which requires the ability to quickly view and select from thousands of images every day.
This same technology also helps retail companies to efficiently manage their image libraries and content for various communication channels. It enables staff in multiple departments to find all the files they need in one place, as well as knowing exactly how, when, and where they can use them.
"With FotoWare everybody can make use of the right images. Now, there's much more consistent use and all the websites for each market use the same photos. On social media you get a more common look and feel for the brand."

Pontus Wallin, Nordic Leisure Travel Group
In order to add as much information to the metadata of any file, the FotoWare DAM solution also integrates with Product Information Management (PIM) systems. For retailers, integrating a DAM solution with their eCommerce platform and PIM solution is crucial for successful digitalization. Connecting marketing images to specific products or campaigns, getting full control of the images and their usage-rights enables maximum value from those digital assets.
Integrations to CMS's, Microsoft Office, and Adobe Creative Cloud allow you to work more effectively, get better control of your files and, ultimately, achieve greater business results. And with our app you can have full FotoWare functionality in your pocket.
LEARN MORE: How to Make the Most Out of Your MarTech Stack with Plugins
How FotoWare DAM Solves Retailers Needs
Find files easily in one central hub
FotoWare solves those major issues mentioned above, as well as a variety of day-to-day tasks that retailers deal with. By adding information – also known as metadata – to the media files, everybody with access to the solution can easily search and find the files they need. With full control of which images are stored in the database, nobody will ever buy an image again only to find out later they already had one they could have used.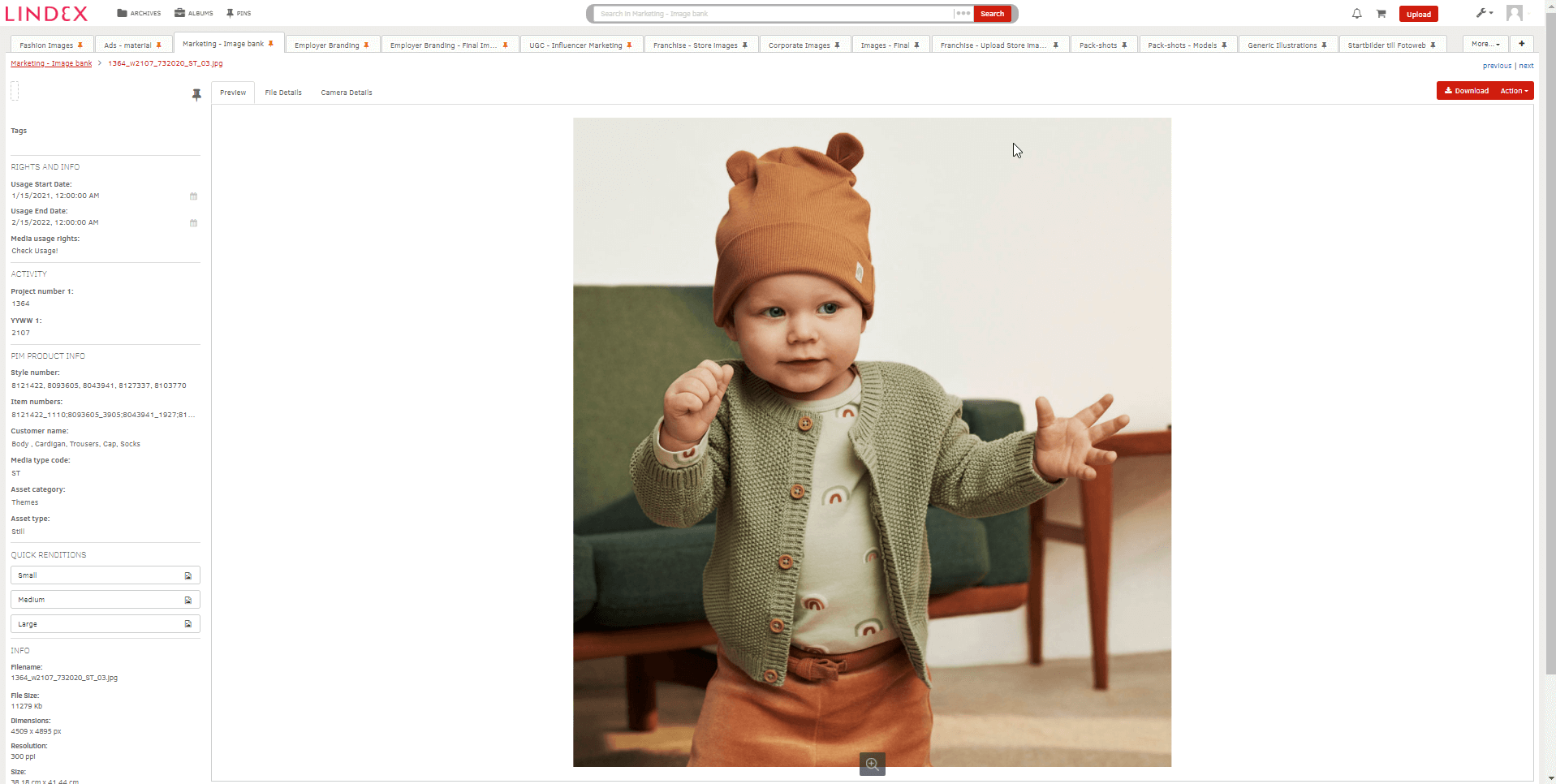 A photo in the Lindex DAM, with metadata on the left-hand side
LEARN MORE: How Lindex increases speed-to-market with FotoWare DAM solution
Share important information
Important details about the file will be visible for all to see – in retail, these are often relating to product lines, campaign information, usage rights and licenses, and much more. The information can also be added in multiple languages if needed, so files can easily be found and used by resellers or partners from other countries. You can also share files quickly with externals that don't have access to your DAM.
Keep one source of truth
With a DAM, you only need to store one version of each file and let users download the format and size they need. This means no more high-res and low-res versions of the same file. The marketing department can also save time when posting images on social media with predefined measures for each channel with the "Crop and Download"-action.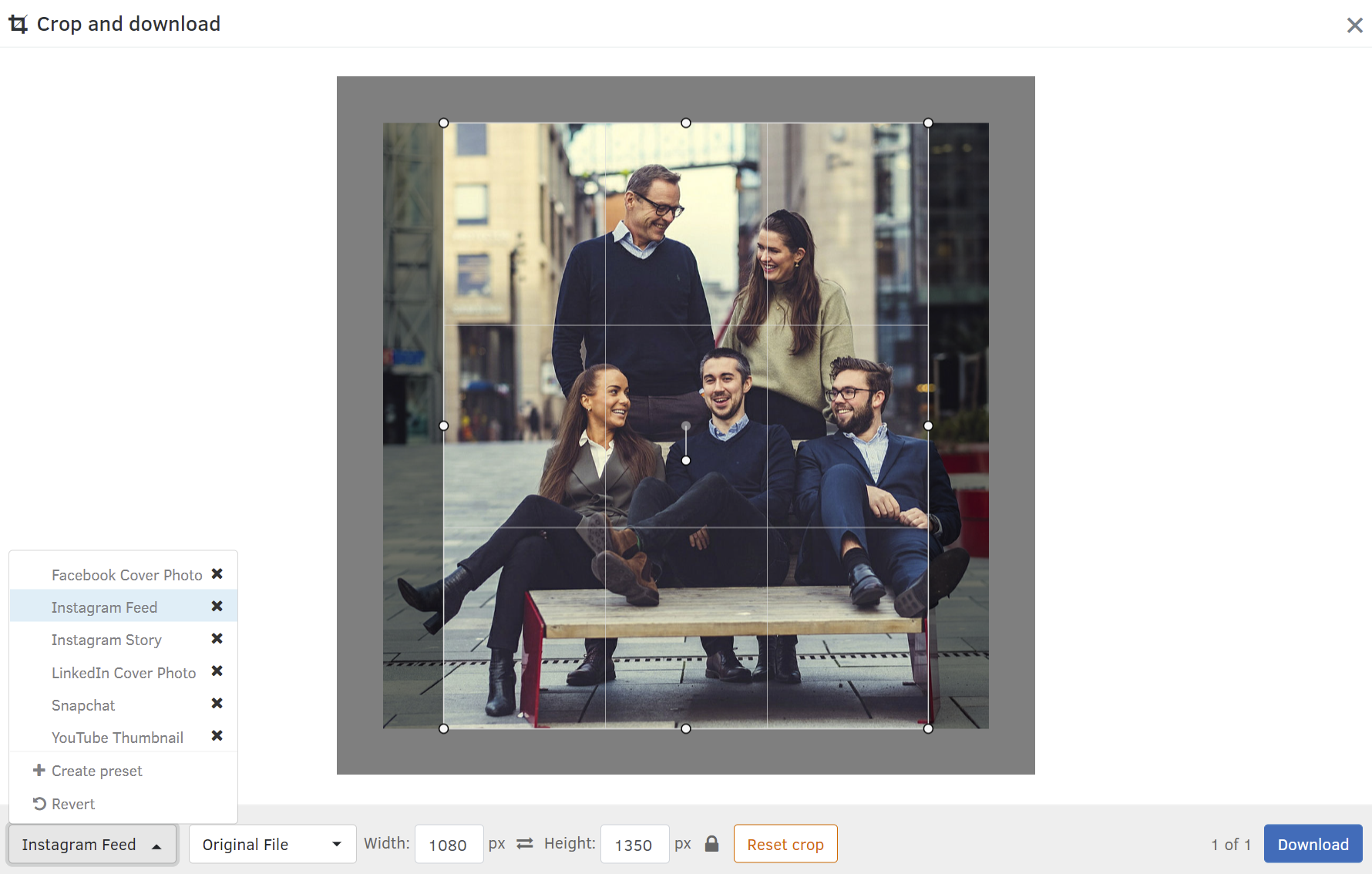 Your images are ready for social media in no time – no more searching for the right image sizes.
Get total control over your files
The DAM solution makes organizing your files a dream! You can control access rights for each user and keep track of licenses and copyrights. Everybody will feel certain about what images they can and cannot use. Moreover, it is possible to create workflows to automate mundane tasks – like image approvals and GDPR consent processes. A workflow in FotoWare is a sequence of actions to simplify tasks you regularly execute in your DAM solution.
LEARN MORE: How two of Norway's largest enterprises solved GDPR challenges with images.
"When you upload an influencer marketing image, it's mandatory to add the usage, which is very important to maintain quality in our process with the influencer. That way, we can automate the process and we can also remove an asset which we no longer have any rights to use."

Josephine Cederborg Wennberg, Lindex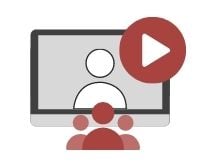 An Example From the Fashion Industry
How a DAM solution can improve their workflow:
1. New season means that thousands of new images come in a short time.
2. Art Directors do the first draft and send images to color tune and retouch.
3. Tuned images are imported to PIM and updated with metadata from PIM automatically. Automation is important as it helps to save time and eliminate routine tasks.
4. When files are ready to be used, PIM can update image status in FotoWare DAM and trigger an export to any other system. For example, CMS, such as WordPress or Sitecore.
LEARN MORE: Why House of SAKI Chose the FotoWare DAM Solution
Would you like to discuss how FotoWare can help increase your speed to market and online success?