4 min read
Digital Asset Management vs Dropbox - What's the difference?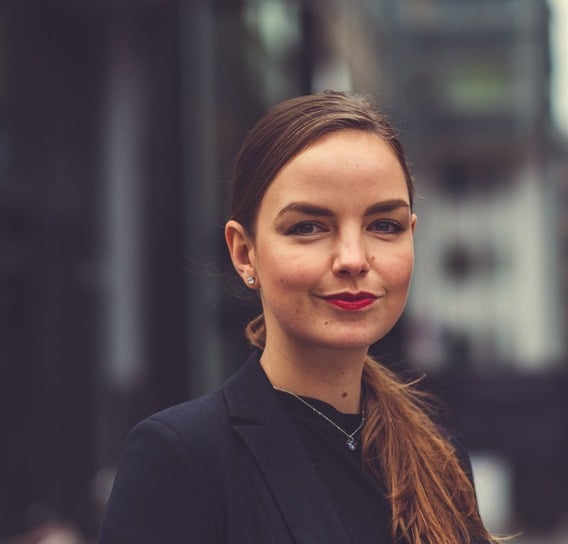 Radmila Stolz : Aug 5, 2020 9:00:00 AM
One of the most common questions we are asked about our Digital Asset Management software is: "So, how is this compared to Dropbox?" (or another popular cloud storage solution.) While it's true that there are some similarities, the two systems also have key differences which make them more or less suited to a variety of use-cases, businesses, and industries. In this article, you'll learn how DAMs and Dropbox are similar, how they differ, and whether your organization needs one or the other - or both!
First off, what is Digital Asset Management?
A DAM system like FotoWare is a place to store your valuable files, and organize them in such a way that your co-workers can find and use them without your help. Your files become assets as you add metadata to them, which is descriptive data about the file itself, making it searchable to anyone within your organization. With proper tagging, the assets can be found, shared, and reused when you need them, and the mundane tasks of organizing and marking them can be automated with customized workflows.
DAM compared to Dropbox
Dropbox delivers a storage and collaboration system to individuals and businesses for exchanging data. Accessing, storing, and retrieving files using the platform powered with cloud technology can be done using any device. As a system it is focused on the users, not on the assets, so it is ultimately each user's responsibility to make sure the files are available for the right people.
An important distinction between the two is how the files are organized. While Dropbox uses folder structures, a DAM system stores your files all in one place which you can browse visually. The reason why DAM systems require users to add metadata to their files is so that you can search and filter this view to find what you need quickly. Ultimately, this means that you don't have to remember exact file names or folder-locations in order to find your files.
Benefits of DAM
DAM has the key benefit of easy access to digital assets.

By having an advanced metadata system in place, it makes it easy to find, access, retrieve, and use all digital assets from one single source. A variety of parameters, such as descriptions, tags, and taxonomies allow you to search for a file independently of its naming convention or the folder it is stored in. The DAM ensures that all files are not only stored, but easily retrievable and can be previewed regardless of file format.




DAM is flexible, and can be installed both as a cloud solution and on-premise.




A DAM system - such as FotoWare - comes with a large number of plugins. This enables you to add images and graphics to other programs you might be working with, for example PowerPoint or Adobe InDesign. With plugins and an open API, you can integrate and connect your DAM with almost any other tool!




The FotoWare DAM makes it easy for you to share your files with externals. By adding selected files to albums and sharing its content with an email or a link, you are always able to know exactly which files are shared. If you want your files to be available for the world to see, you can even make the albums public and customize them to fit your public image.



With FotoWare, features such as crop and download mean you can easily find assets and quickly download them in the size and the file format you require for a certain use. You can even create presets, making it even quicker to get the assets you require.

Mundane tasks such as approval processes, or removal of outdated content, can be automated using intelligent workflows.

E

nabling you to spend more time on creative work.


Benefits of Dropbox
The main benefit of Dropbox is its capabilities for storage and collaboration.

Hosted in the cloud, Dropbox does not initially require a complex set up or timely installations, but will need some configuration if you want it customized to your team structure.




Teams can edit files as a group, communicate and discuss changes at minimal to no cost. Once you have decided to edit a file that is available in Dropbox, everyone with the right credentials will be able to see it and will receive an instant notification when a change has been made.




Dropbox automatically backs up camera photos from your computer or mobile device. It will store all albums and images chronologically, back them up, and help you find them whenever you need them. In case you have deleted them from the system by mistake, you will always have the opportunity to re-download them from Dropbox, with a 30 day undo history.



Sharing with externals is also possible using Dropbox Business, even if the receiver

doesn't

have Dropbox themselves.


Main differences:
In Dropbox, the user is the owner of each folder and file, whereas a DAM works as a central hub for all content. This means that content created by a user remains in the DAM even if the user leaves the organization without sending his/her files to anyone else. It also means that everyone can find the content they need, even if it was originally uploaded by someone from another team (unless the editor has decided on a different solution).

Using FotoWare DAM, you can add metadata to your file so that you and your colleagues can find the wanted file even without knowing the precise filename. For example, you can add tags such as "nature" to your picture of a forest, so that when you try to find the picture later you can just simply search for the words that spring to mind and FotoWare will display the results. Dropbox also has a search function, but you don't have the same opportunities to add advanced systems of metadata. Making searching for the correct files a bit more tedious if you don't know which tags to search for.

Dropbox supports standard image formats and is plug-and-play, while a DAM system supports a multitude of file types and can be tailored and customized to the way your organization works.

With a DAM system, you can create public archives for the press or share individual collections externally. This way, anyone can access selected files. Dropbox, on the other hand, is a sharing and collaboration tool, rather than a public display. It also has functions that enable you to share files externally, but you don't have the option of customizing how they will be showcased.

The FotoWare DAM has a particular focus on visual content, while a Dropbox is equally focused on all files. While you can store both Word-documents and PowerPoint-presentations in FotoWare, you also have a large variety of functions at your disposal that is especially designed to improve the way you manage media-files, such as pictures and videos. For instance, you can tag your files with keywords, making it easy for you to find all pictures of a certain person for example. Or you can make pre-defined lists of crop-sizes, enabling you and your collogues to download images with the correct dimensions within seconds.
While both Dropbox Business and the FotoWare DAM are both great for storage and sharing, they offer very different ways of doing so. While Dropbox is a collaboration tool for files in general, there is a special focus on visuals when using FotoWare. A DAM like this offers several ways of customizing your interface to fit your particular needs, for instance if you want to showcase certain visuals for an online audience, as well as enabling you to create automated and customized workflows.
Want to learn more about FotoWare? Book a demo with one of our experts today and see it live!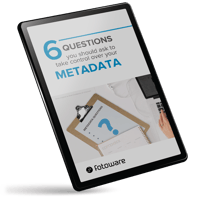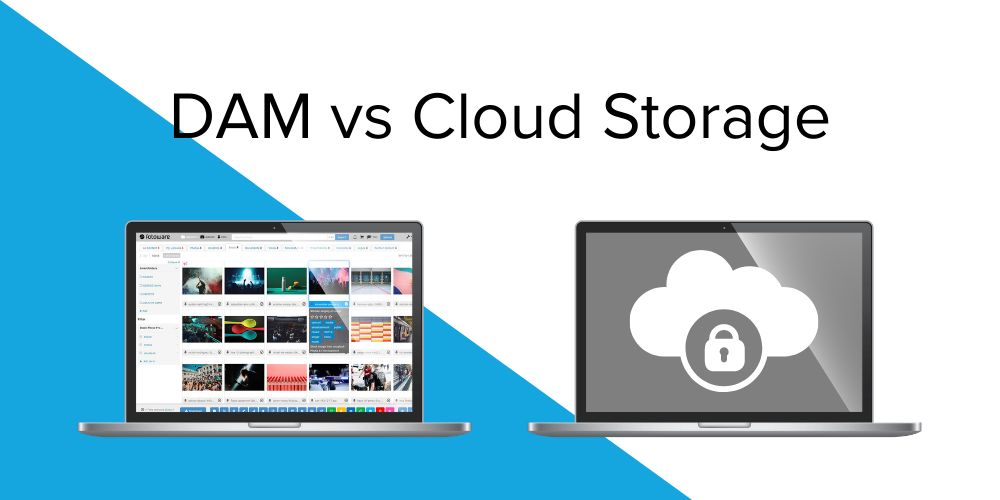 5 min read

Amalie Widerberg :

Nov 3, 2020 3:26:59 PM
Does your organization use a cloud storage system like Dropbox, Google Drive, SharePoint or OneDrive to store files? If so, you're probably wondering...
Read More