FOTOWARE PRICING
Scalable Pricing That Adapts to the Needs of Your Business
Learn more about our flexible pricing model and get a custom quote for your business.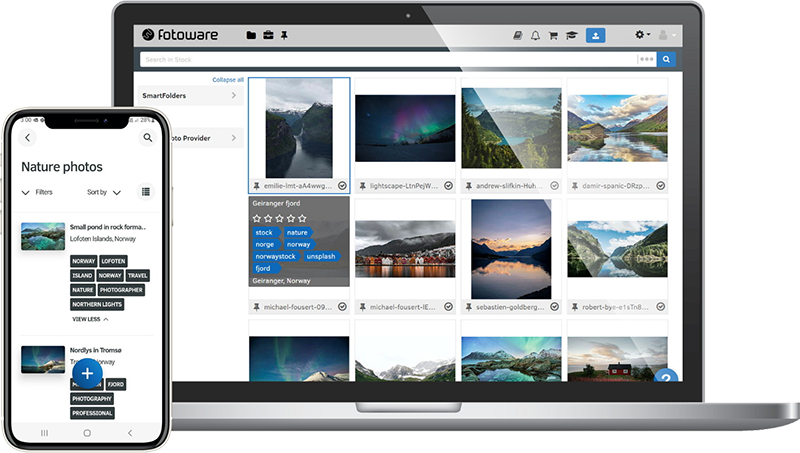 Discover how our pricing model gives you maximum value
At FotoWare, we believe in providing a pricing model that perfectly fits your business.
Our modular approach ensures that you only pay for what you need, instead of rigid packages with unnecessary features. You'll get core DAM functionality and can choose the additional features and add-ons that you need.
Your next steps
Request your tailored quote today by filling out the form.
You will receive an email where you can book a meeting with a dedicated salesperson.
Your contact will be in touch to learn more about your specific requirements.
You will receive an indicative quote that is tailored to your business.
We look forward to hearing from you and hope FotoWare will be your reliable partner for safe and secure digital asset management and content operations.
Are you considering a Digital Asset Management solution for your organization and want to learn more about what we offer?

Explore your options with FotoWare - get in touch via the form below, or if you'd prefer to talk to a person you can choose a time for a quick call.
Request a custom quote today
Complete the form and we'll get in touch to learn more about your needs in order to give you a custom quote.
"Value for money solution that provides access to many users with fundamental to advanced needs for protecting, managing and sharing digital assets."
DAMS Administrator
"I can easily sort our media content, share it with our partners and offer a selection to our media library on our website for press etc. But what I like the most is the customer service and consultants that offer great service!"
Content Manager
"Having used FotoWare DAM products for almost 14 years, it's an integral part of our daily workflow. I couldn't recommend it enough and their customer support is second to none."
Photographer