Learn more about Digital Evidence Management from FotoWare
We live in the age of the smartphone, where events are being recorded like never before. This opens up for a world of possibilities regarding the collection of evidence for supporting ongoing investigations, but where would you store this evidence once it's collected? And, more importantly, how would you ensure the integrity of the investigation and make sure the evidence gets presented to the right organization(s)?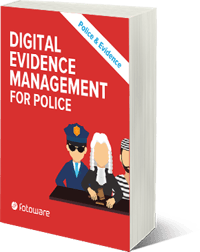 Read our eBook to learn more about:
Why the police need Digital Evidence Management systems
The benefits of the system, and how this aids investigations
The work our partners do in supporting our police customers around the globe
Get the free eBook now
Simply fill out the form below to start the download, and enjoy the eBook!