TIP TUESDAY with FotoWare


Metadata Macros on Ingestion & Large Upload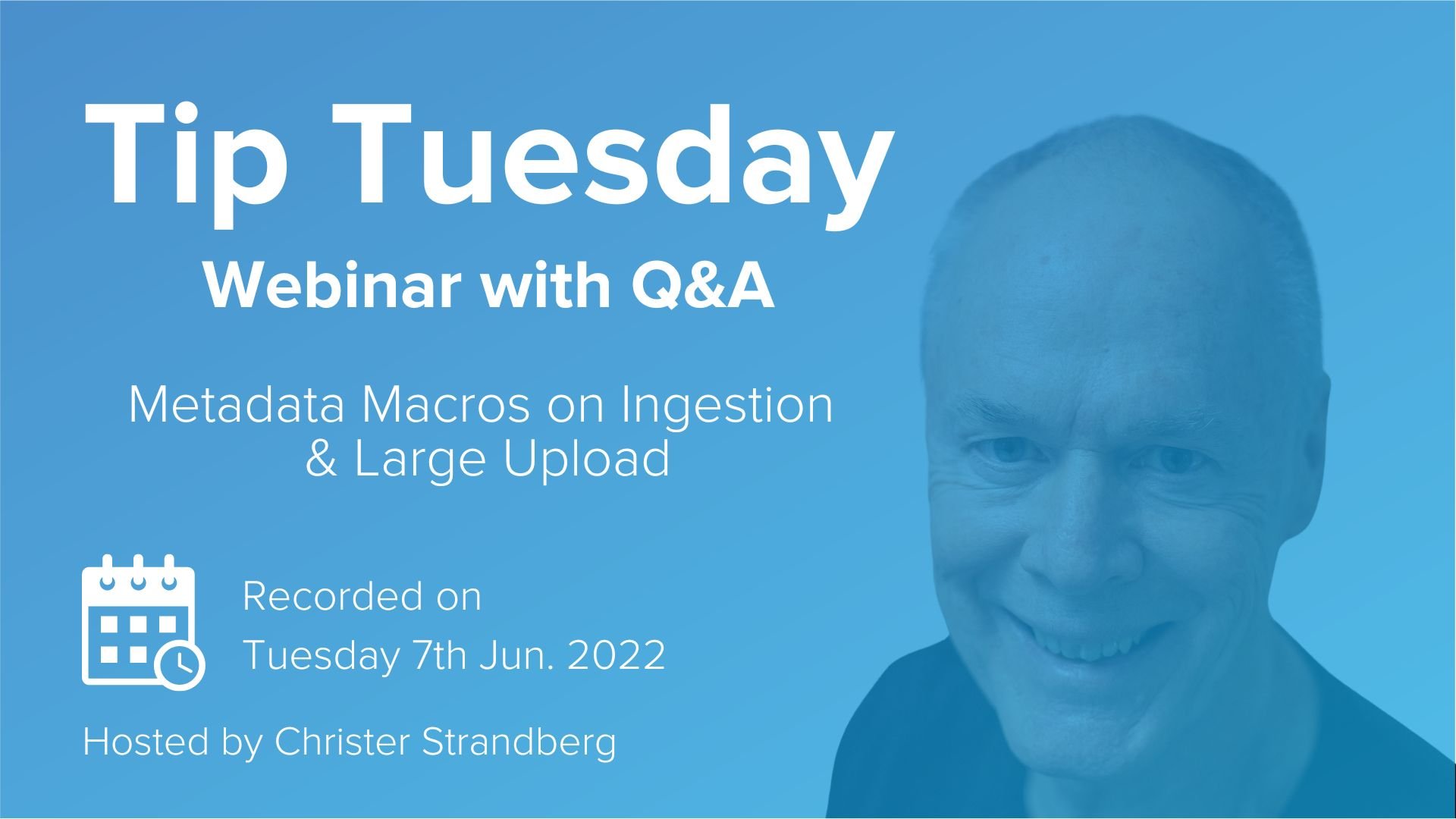 Metadata Macros on Ingestion & Large Upload
In this month's Tip Tuesday webinar, we'll dive into two popular new features introduced in the latest release: Metadata Macros on Ingestion and Large Upload.
With metadata macros upon ingestion enabled, you can predetermine the values of several metadata fields before an asset is uploaded, moved, or copied to an archive. The feature does not only speed up the upload process, but also ensures that the metadata is correct and always stays up-to-date.
In addition, now you can upload large files such as videos even more easily and quickly with support for large uploads.