TIP TUESDAY with FotoWare


What is metadata governance and how to achieve it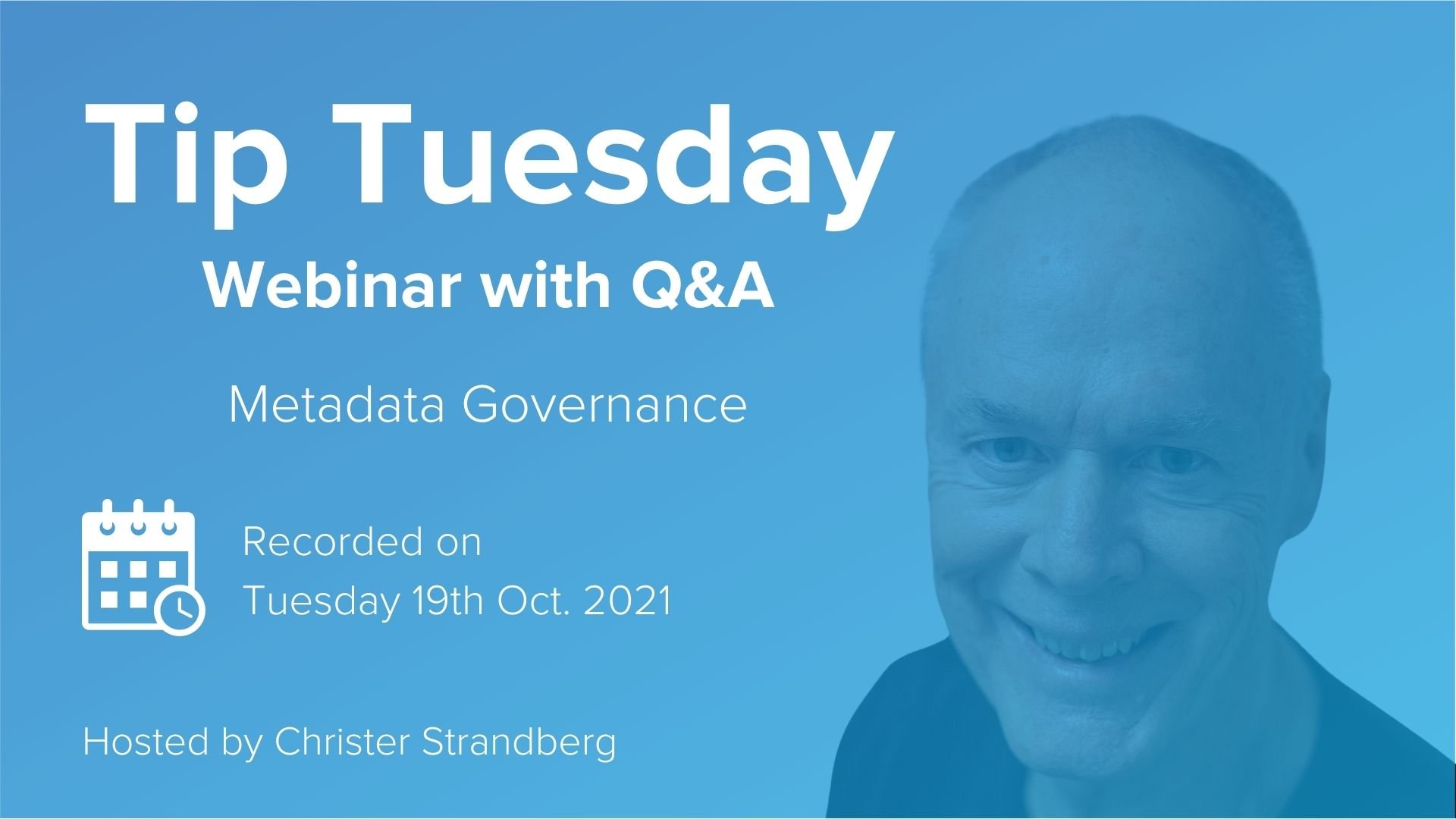 Are you in control of your metadata?
Metadata is an essential part of your DAM solution, enabling it to properly do its job. But how can you make sure you and your team keep the metadata relevant and tidy over time?
Implementing metadata governance involves making rules for the way assets in your DAM should be described so that everyone who adds and uses metadata does so in the right way. This will enable all team members to easily find and work with the digital assets without breaking a sweat.
With Christer from our Professional Services Team, we will look into:
Why your team needs metadata governance
Do's and don'ts for your metadata
How to plan metadata governance for your organization