On-demand webinar
Streamline Workflows with Interactive Markers
Webinar with Q&A
Tip Tuesday with FotoWare
Recorded on Tuesday 13th of April, 2021
Hosted by
John Fredrik Engeland
Professional Services Manager
John Fredrik Engeland
Professional Services Manager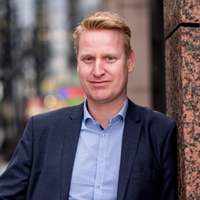 Tip Tuesday with FotoWare:
Streamline Workflows with Interactive Markers
FotoWare is not just a centralized storage system for your files - it also allows you to keep track of them by providing an overview of the status and progress of each file.
By using markers and getting live notifications, you and your team can easily know what content is available for use, when, where, and how.
Our Professional Service Manager, John Fredrik Engeland will take you through what interactive markers are, and how you can save your time using them and comply with GDPR as well.
Watch the recording
Fill in the form to access the recording