TIP TUESDAY with FotoWare


Consent Management with Asset Linking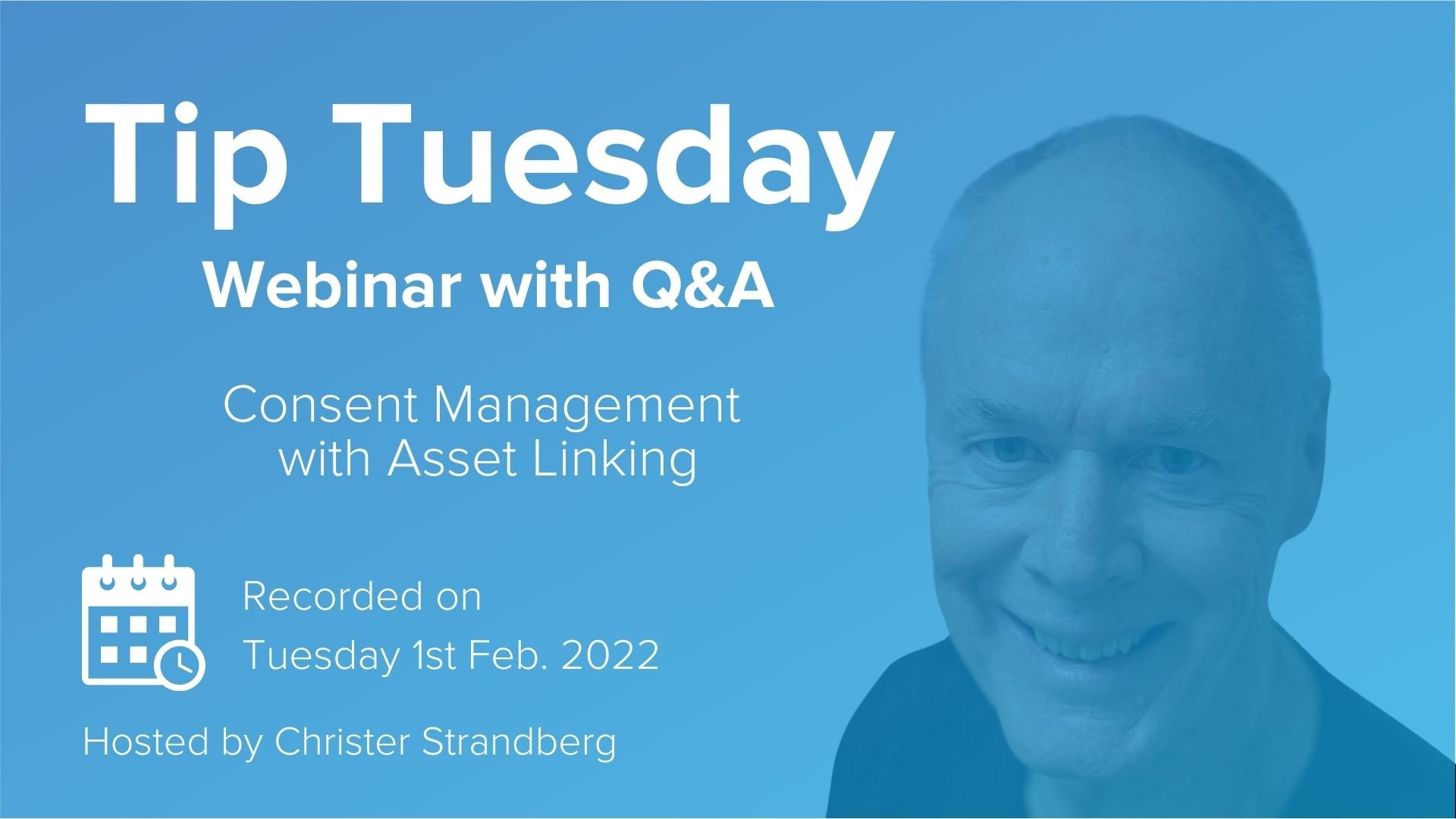 The launch of our brand new Consent Management feature has taken the users' image management to the next step, letting them comply with GDPR. Now the Consent Management feature is even more powerful with Asset Linking which enables you to link your assets to each consent form gathered. With Asset Linking, you can take full control of each and every asset in your organization.
Christer, Professional Services Lead, will walk you through what Asset Linking entails, a step-by-step guide on how to set it up, and tips & tricks you must know.
Agenda:
Link an asset to multiple consents

Link multiple assets to a consent

Select an image and review the consent
Select a consent and manage assets linked to that consent