The Productive Photography Newsletter
Monthly tips, tricks, and techniques to help you work more efficiently with your photography.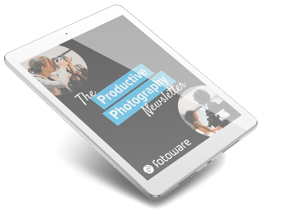 From shooting, to post-production, and everything in-between, there are many things that can affect your productivity as a photographer. For more than 20 years, FotoWare has helped photographers to work more efficiently by streamlining their post-production image management workflows.
We understand how easy it can be for tasks to distract and take time away from your creative processes. That's why we started this newsletter, to share news, tips, and expert insights and experiences from fellow photographers, all about how to cultivate a more productive way of working.
---

About FotoWare
FotoWare is a Norwegian software company which, in the space of 20 years, has become a world-leading provider of Digital Asset Management (DAM) solutions. FotoWare was founded in 1997 by Ole Christian Frenning (former press photographer 1974-1985 and photo editor of Aftenposten 1985-1991) and Anders Bergman (former leader of development at Hasselblad Electronic Imaging 1985 - 1994), after initially developing FotoStation, a single-user post-production image management workflow tool, designed to enable newsrooms and picture desks to handle large volumes of images from photojournalists. Over the past 20 years it has been the preferred workflow management choice for professional photographers and picture editors worldwide.
Previous Editions:
July 2020
---

Our Customers

Over 250,000 users around the world trust FotoWare