The sooner you get started planning your metadata strategy, the better: A DAM without guiding principles in place will either never be put to use, or it will become bloated with content that's impossible to find and then lose its relevance.

In this book we'll focus on the important questions you need to ask yourself to know how your content should be structured, how users prefer to discover content, and importantly, how to maintain the relevance of your assets by reorganizing content using metadata as time goes by.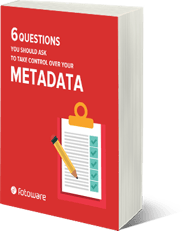 Download this e-book to learn about:
What is Metadata Governance and how it benefits your business
6 questions you should ask before planning for metadata
Next steps that you need to do
Get the Free e-Book Now
Simply fill out this form to start download.