Video: Introduction to the FotoWare Mobile App
For Media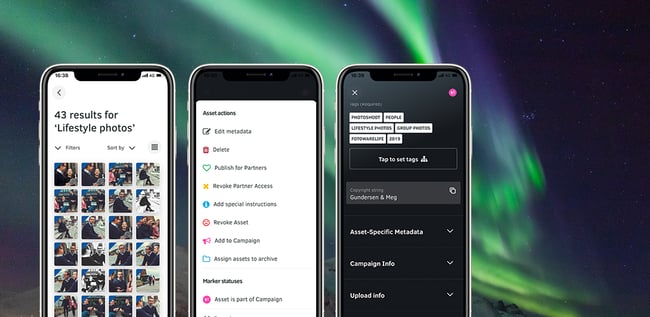 FotoWare has launched the first mobile app on the market that provides full DAM functionality. And it's included in your FotoWare!

Access this 20-minute recording to learn how the FotoWare Mobile App can be used in the publishing and media industries. It is hosted by Øystein Syversen, Business Development Director at FotoWare and Product Expert.
The content of the video will be useful for photojournalists and newsroom publishers.
The FotoWare mobile app is available both on App Store and Google Play.
What You Will Learn:
As mobile journalism is growing, newsroom publishers automation needs to keep pace with it.
With the new FotoWare app, photojournalists and freelancers can add the required metadata to photos and videos straight from their phones. After that, the files can be sent back to the newsdesk in seconds, speeding up the newsroom automation workflow.
During the video, we will take a look at these and other possible use cases.
Agenda:

1. How to use the FotoWare Mobile App for Publishing: key scenarios.

2. Key features of the FotoWare Mobile App — live demonstration.

3. Q&A.