Video: Introduction to the FotoWare Mobile App
For Marketing and Communications Teams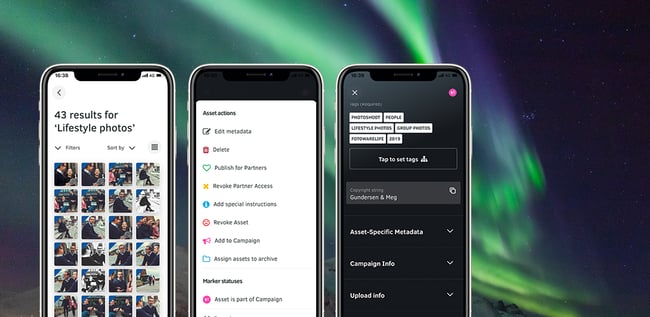 FotoWare has launched the first mobile app on the market that provides full DAM functionality. And it's included in your FotoWare!

Access this 20-minute recording to learn how the FotoWare Mobile App can be used by marketers. It is hosted by Radmila Stoltz, Product Marketing Manager at FotoWare. The information you will learn is useful for your marketing, communications, and sales teams.
The FotoWare mobile app is available both on App Store and Google Play.
What You Will Learn:
Discover how your team can work even more efficiently by managing media files and collaborating with other team members on your phone.
We will also take you through some of the day-to-day marketing tasks and show how they can be optimized by using the DAM system on your phone.

Agenda:

1. How to use the FotoWare Mobile App for marketing: key scenarios.

2. Key features of the FotoWare Mobile App — live demonstration.

3. Q&A.