Best Practices for Efficient Marketing
Do you want to make your marketing team even more efficient?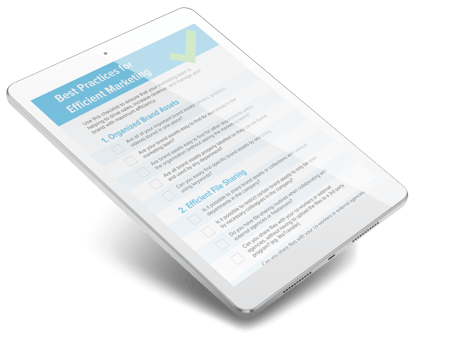 Marketing is an essential part of any business or organization. And while all companies and organizations are different, there are some best practices that will elevate every marketing department.
Download this free checklist to learn about:
Organized brand assets
Efficient file sharing
GDPR compliance for visuals
Work automation
Brand consistency
Get the Free Checklist
Simply fill out this form to start your download.