Google recently announced that information about copyright and author credits will be shown in Google images, thanks to a collaboration with international photo standards organizations, IPTC and CEPIC. This move is extremely positive for the industry, bringing greater awareness of metadata into the mainstream and can help to educate consumers about the rules around content creators' intellectual property, image ownership, licensing, and rights management.

(Photo by JD Gipson on Unsplash)
What exactly does this mean?
Previously, finding out the original creator of an image you found on the web, or who owns the rights to an image, was a difficult process - sometimes impossible! Content can be distributed across the internet in seconds, but behind every image often lies important metadata. This will usually include information about copyright and credit for the author, and is vital for protecting that image's copyright and licensing restrictions - as well as managing digital assets.
The collaboration means that this information about the image, once added by the owner, will be shown in Google Image Search results, making it easier than ever for users to determine whether an image can be used or who they should credit.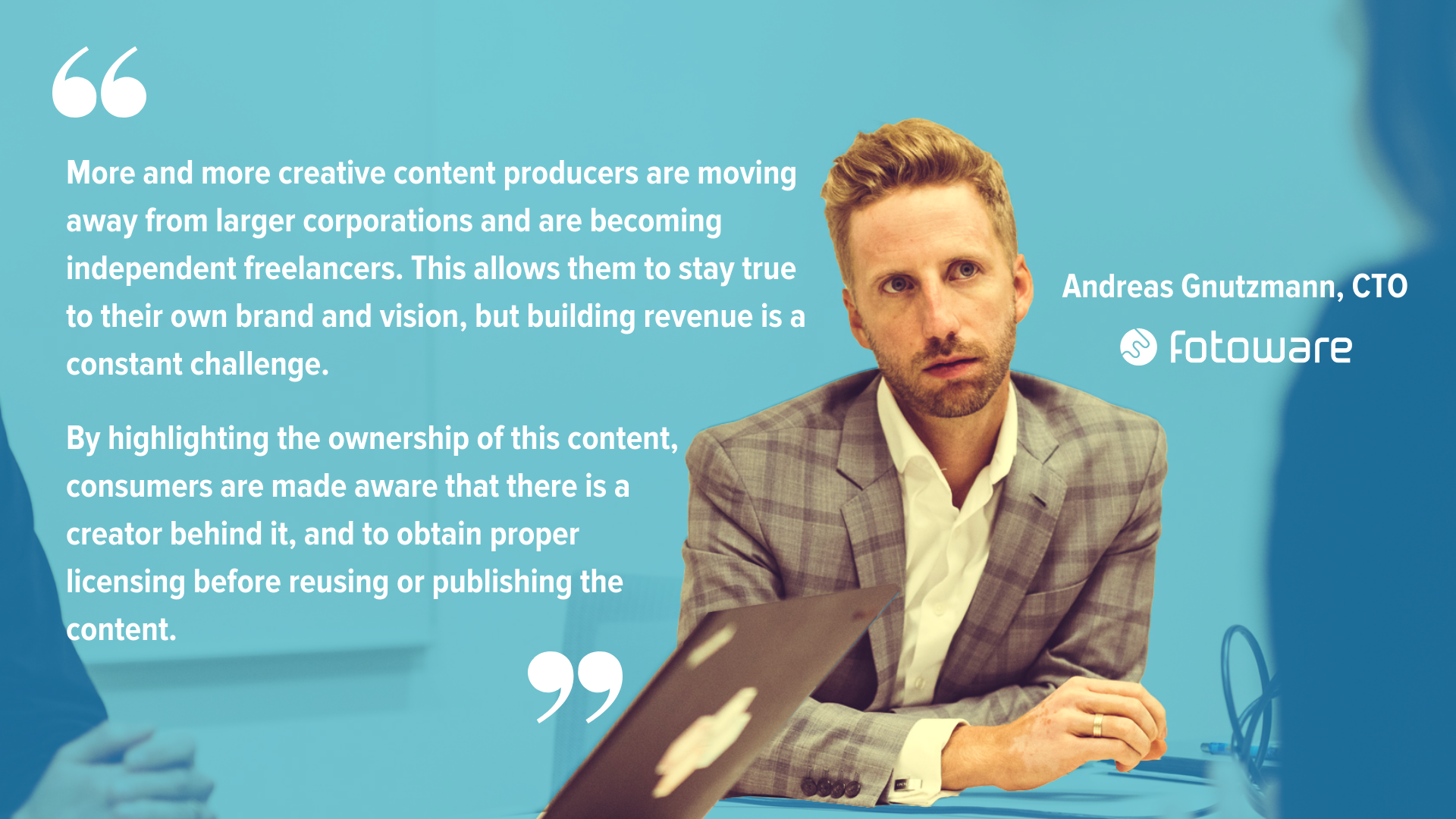 Who does this affect?
This affects all of us who are using images regularly - whether you're creating images yourself, or sourcing and using images for any purpose, especially for commercial use.
For photographers, this now means that the likelihood of their images being misused is significantly reduced, and goes some way to protecting the individual's intellectual property. Google has outlined their hopes that the partnership will create "better usage guidance for photographers, photo agencies and publishers" to include the correct information in their image metadata.
For Google Image users, it means that the process of finding the original creator of an image is now a much easier task, and greatly reduces the risk of breaking an image's copyright restrictions.
Why is it important?
Misuse of image licenses can be an extremely costly mistake, with a hefty price tag. There have been many high-profile cases of publishers using images without the correct license, or failing to credit the creator. In 2012, Buzzfeed was sued for $1.3 million, having published 9 photos without permission on their website, while Getty and AFP were sued for $1.2 million after using and distributing images originally found on Twitter, which had been re-shared. With copyright laws enabling owners to seek damages up to $150,000 per infringement, it should not be underestimated the significant impact that misuse of images could have on businesses.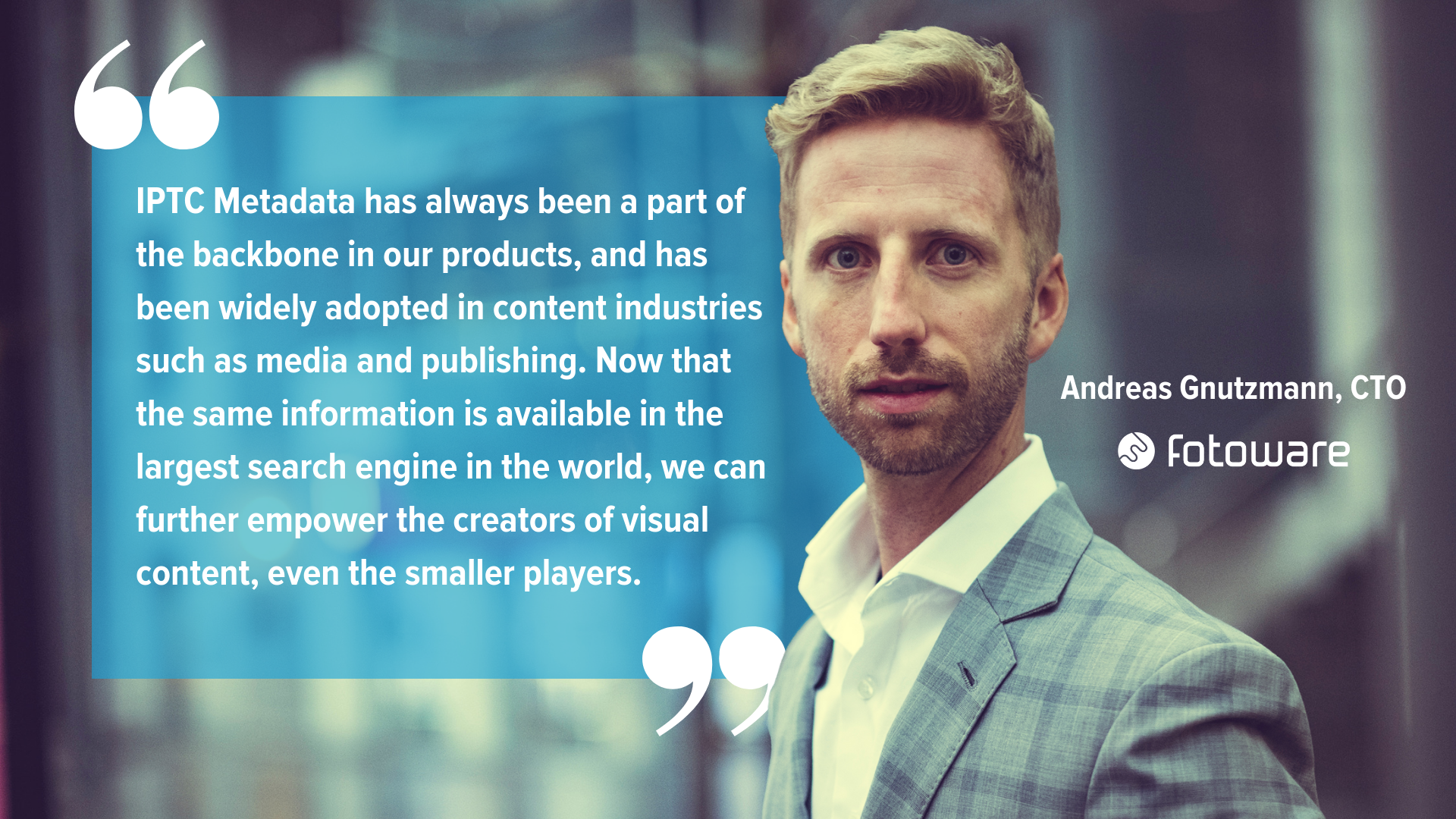 How to add IPTC metadata:
Your images' metadata is embedded in the code of the image files themselves. It therefore can't be added via HTML tags or schema.org markup. Digital Asset Management tools like FotoWare support all industry standard metadata formats, like IPTC, XMP, EXIF and ANSI/NISO, and will read and copy an asset's metadata upon upload into the system.
This is a topic that we care deeply about at FotoWare, and have done since we began in 1994. Our solution was originally designed to help individuals with their image ownership, enabling them to have greater control of their image management and protecting their intellectual property rights. Now, our Digital Asset Management solution is used to help photographers and organizations alike.
Do you work with visual content? Learn how metadata can increase the value of your content by benefitting SEO, helping automate mundane tasks and even enabling AI integrations!