The quest for a 'smarter city' is all about growing better communities and making a difference with the help of new technologies. What stood out most from this year's Nordic Edge Expo (a three-day conference about building better cities) was improving education and also the idea that 'smart' alone is not going to get us to our goals. We need to be smart with a heart to innovate.
'Smart with a Heart' was the slogan for the largest smart city event in the Nordics, gathering over 5,000 participants, with our very own FotoWare team exhibiting alongside Microsoft as one of their Gold Cloud Technology partners. It's empowering to be part of the planning for the 2020 horizon and an opportunity to be inspired by fellow technology companies, as well as non-profit and government institutions.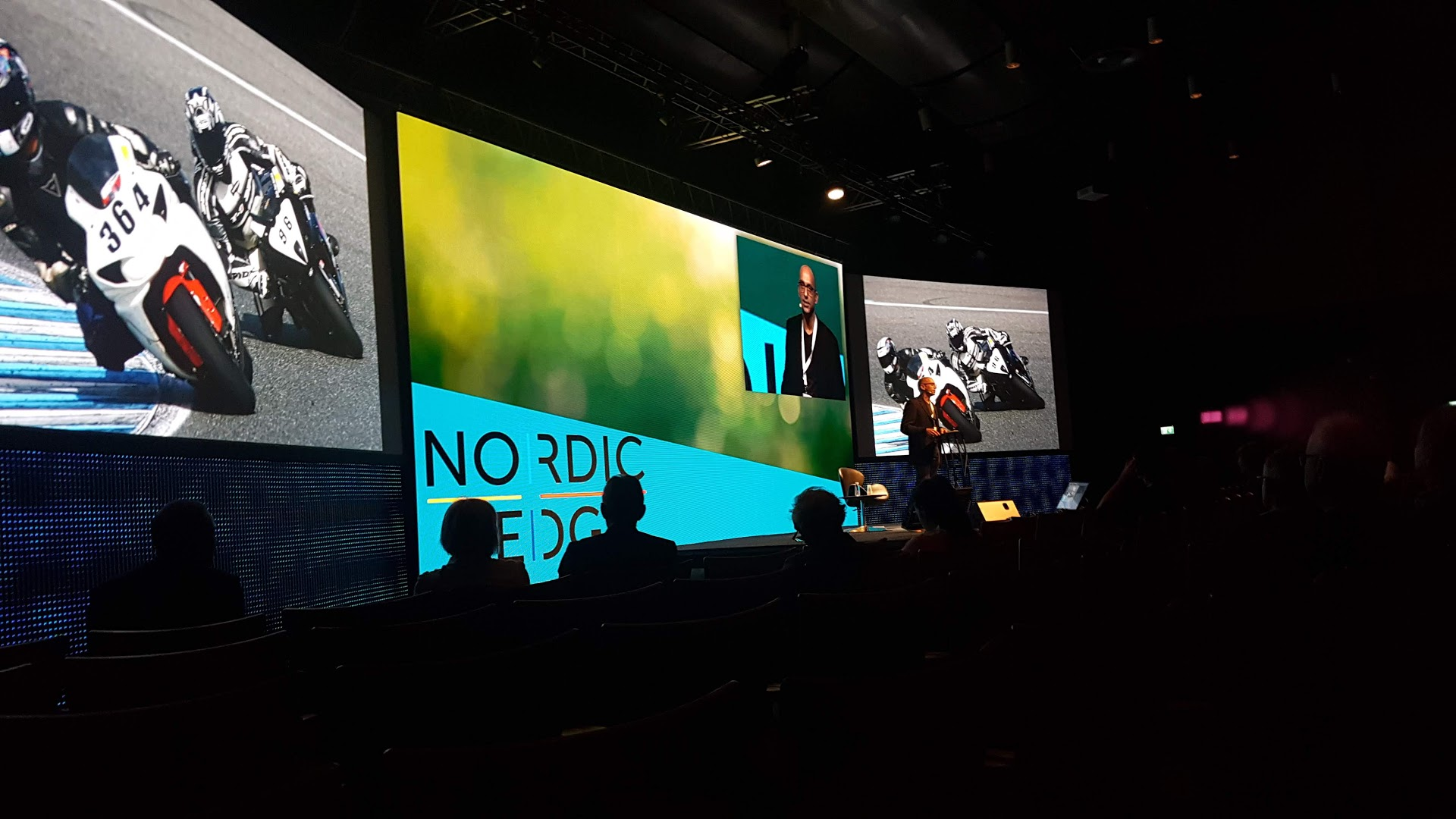 "Trust is built by millimetres and grows with meters" - Shahzad Rana, CTO/NTO Microsoft Norway.
Innovation has been booming in the last few years and we have now reached a point in technology growth where innovation adoption is highly tied to trust and transparency. The session of Microsoft Norway's CTO focused on empowering citizens, strengthening communities and protecting the planet with data. Ambitious goals which are be made possible thanks to innovative technologies. One example that Shahzad Rana shared with the audience was the Microsoft Emma Watch. A technology that helps people diagnosed with Parkinson's disease to be able to write and draw straight line again - this is changing lives!
Artificial intelligence can amplify humans and we see this implemented in life-changing ways for many around the world. Shahzad Rana shared 3 core principles A.I. technologies should follow - to be:
FAIR
TRANSPARENT
INCLUSIVE
We cannot talk about innovation and future technologies without being 'INCLUSIVE' toward the young generations. Nordic Edge dedicated a whole day with sessions about EdTech, schools, and technology. It's fascinating to see that forward-thinking organizations and institutions involve the youth in projects like designing our future cities. Aina Landsverk Hagen from Oslo Metropolitan University dedicated her research to the following question: 'What happens when youth go from being objects of change to becoming agents of change?'. Her findings highlight why it's smart to co-create with kids - the notion of 'shared procurement'.
"Tapping into the creative potential of youth is how you make smart cities with a heart" - Aina Landsverk Hagen, Oslo Metropolitan University
The EdTech Tracks revolved around the theme of collaboration and sharing. Education and access to knowledge are enabling the masses to stay informed and learn, no matter where they are or who they are. This is equality defined - and this is due to tech! We, the technology companies, are transforming education together - it is a digital transformation in the way we learn. The event covered inspiring cases like AltSchool - aiming to enable all children to reach their full potential through a network of micro-schools. AltSchool was presented by the Co-founder Bharat Mediratta, who was previously Google's Distinguished Engineer.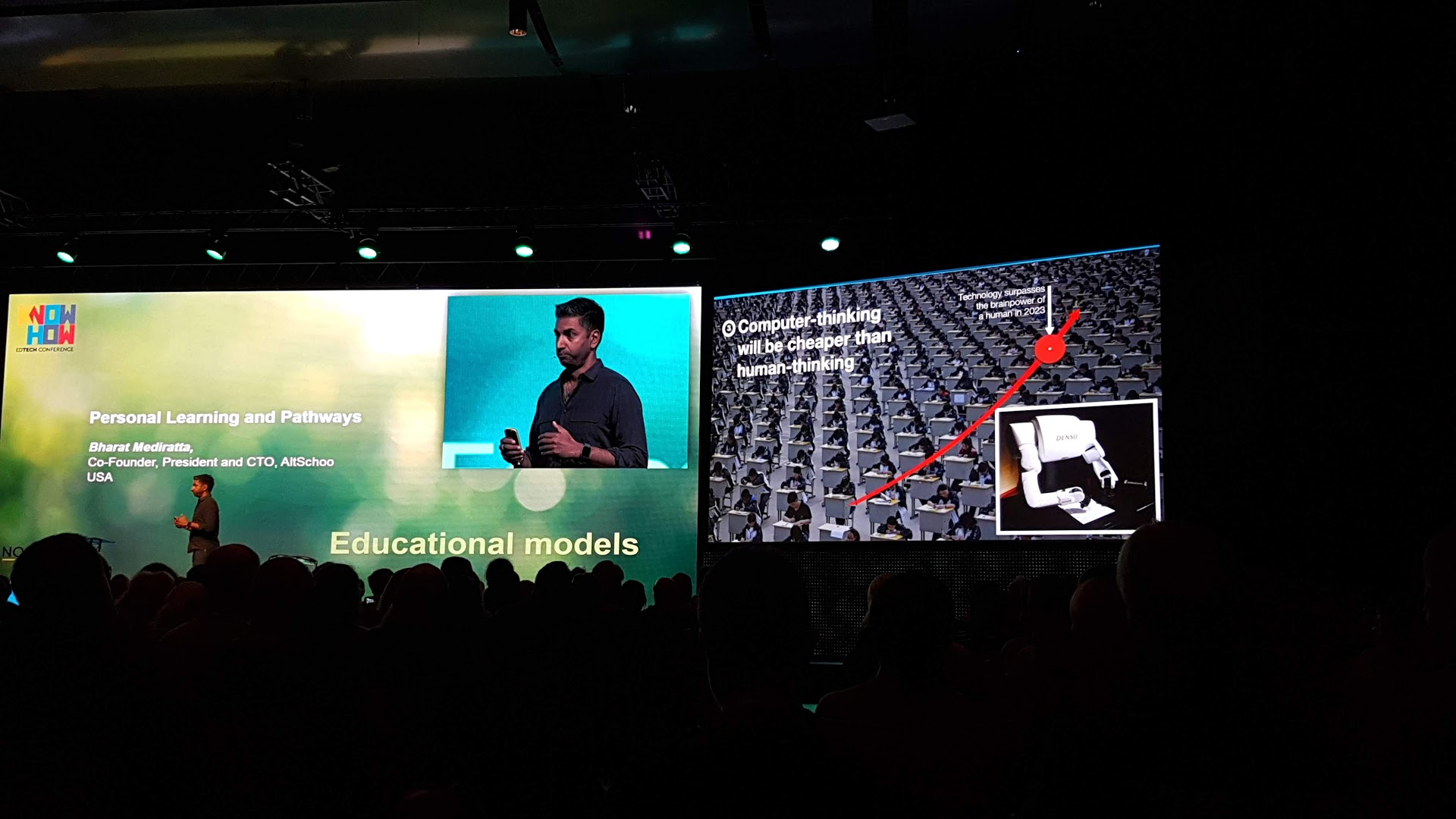 Being smart with a heart requires changing a mindset, and Grendel Games are an excellent example, showing how they can change the way people look at games. Tim Laning, the founder of Grendel Games, shared numerous examples of the impact of video games, thoughtful design, and bringing enormous impact to the medical world.

Grendel Games showed how they have made rehabilitation exercises fun for children with the Gryphon Rider. Using VR and a set of goggles, kids can control a flying gryphon across magical universes, with all the movements programmed following the rehabilitation schedule.
Another game they have developed is Underground, which trains surgeons on the skillset of operating laparoscopic controller, using Nintendo Wii U. Getting the necessary practice to perform surgery is very costly and timely, using simulators. Grendel Games have created 200 hours of fun gameplay with engaging characters in the hands of every surgeon. There is no doubt that technology can improve our future!
At FotoWare, we strongly believe in making a positive difference in the everyday lives of our users, and we live by our values of being Innovative, Passionate, Caring and Responsible. Because being smart with a heart is the future!
Want to learn more about what we do? Discover how FotoWare helps the World Food Programme carry out their mission!