We recently introduced some new features so that users can customize the look and feel of their FotoWare, to match their brand. But... Why is this important? Who does it affect? Do you really need to care about customization and branding? We break it all down for you and show you our Top 5 Customizations in FotoWare - and how you can implement them for yourselves!
Your brand is a powerful thing and its importance should not be underestimated. The reality is, your brand is far more than just a logo. It symbolizes your organization's values and breeds credibility, trust, and familiarity for your customers. It is a significant factor for both reaching and converting potential customers, as well as keeping your existing consumers feeling happy and secure with your service. Making sure your brand appears consistently across all channels may not seem vastly important, but it all contributes to the overall perception of your brand.
The Numbers Don't Lie...
In a report on the impact of brand consistency, LucidPress found that consistent brand presentation across all platforms increased revenue by up to 23%. A whopping 86% of participants considered it to be important, and they also showed consistent branding to positively impact internal communication between employees, lead generation, nurturing, closing and communication with existing customers. They also found the top 5 impacts of inconsistent branding to cause confusion in the market, damage credibility, make it harder for brands to compete, slow down the sales cycle, and negatively affect lead generation. Source: https://www.lucidpress.com/pages/resources/report/the-impact-of-brand-consistency
Similarly, Adobe found that with the rise in standards from consumers, aesthetics play a crucial role in user engagement with 38% percent of users opting to stop interacting with a website if the layout is unattractive. 66% of participants also stated a preference of viewing beautiful design compared to "simple and plain". With so much content available to consume, users are spoilt for choice and the vast majority won't hang around and accept basic design anymore. Customization means you have the opportunity to continue to engage your users while reinforcing your brand. Source: http://blogs.adobe.com/creative/files/2015/12/Adobe-State-of-Content-Report.pdf
We believe that all companies who are using their Digital Asset Management system for public-facing purposes should be able to ensure their users feel comfortable with the look and feel of the system, as well as its performance.

"Visitors don't really care what platform you use to showcase your digital collections, they just want it to work well and know that they are browsing and harvesting assets in a safe environment. A customized interface is a crucial part of this experience both to provide consistent branding for showcasing, but also to make sure the users feel at home in their own or in their trusted collaborator's brand."

Maria Brenno-Strandli, Design & Brand Specialist - FotoWare
Learn about the Top 5 customizations in FotoWare below and see how you can provide an enhanced visual experience for your own users!
5. Changing the Site Favicon

Replace the standard FotoWare logo on the login screen and on the top banner in just a couple of clicks, from the Site Appearance section in the Tools menu. A branded favicon is a great way to set the logo associated with your website, typically displayed in the address bar of a browser.

4. Changing the Welcome screen Message

Customize the very first thing your users see upon entering your FotoWare system by making changes to the site CSS. These settings can be used to modify the colors and font styles of your site to match your corporate profile.
Important: We advise getting someone proficient with CSS to make these modifications, as changes can affect the behavior of the site and potentially render it unusable.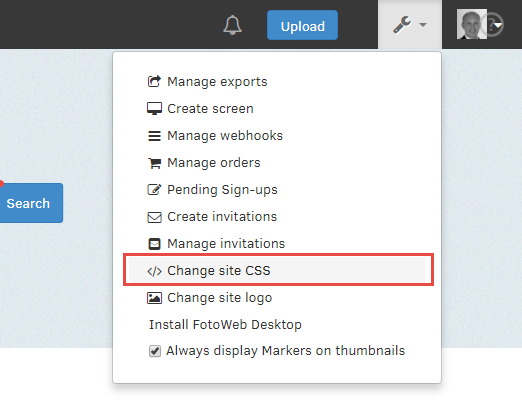 3. Your Site with Your Logos

Replace the standard FotoWare logo on the login screen and on the top banner in just a couple of clicks, from the Site Appearance section in the Tools menu.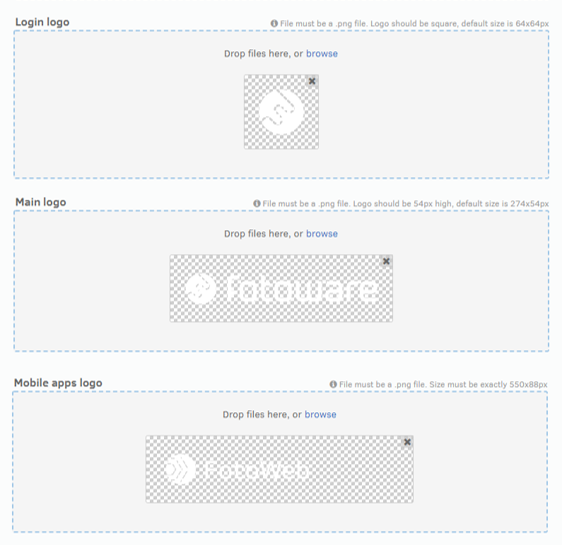 2. Creating a Custom Login Page

You can create an album with a collection of photos that can be used as backgrounds for the login screen.
If you're using FotoWare SaaS, create the album and get in touch with us, and we can enable it in no time. If you're running FotoWare on-premise, you can enable this feature yourself via the Operations Center.
Featured: DNT (Den Norsk Turistforening), the Norwegian Trekking Association.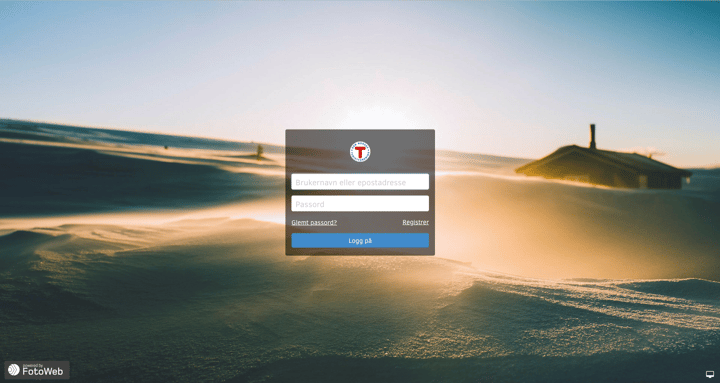 Tip! Click here to watch a 2 min 'How-to' video to learn about changing the site logo and creating a custom site login screen that reflects your overall corporate design.
1. Setting up a Custom Background Image

You can change the home screen background image - the banner behind the search bar on the site:
Upload an image of choice (with a ratio of 5:1) by choosing Change Appearance from the Tools menu.
Featured: San Francisco Ballet - their photo archive has been set up to enable members of the press with credentials to log in and download images for use.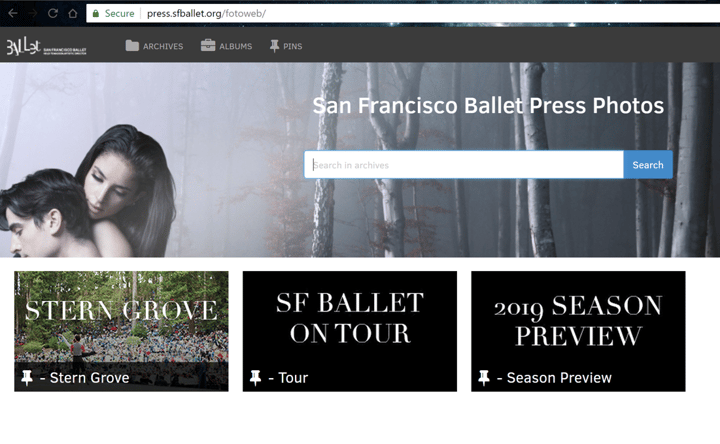 To learn more about customizing your FotoWare click here for an overall guide to branding you system.