The world is visual - and people won't buy products they can't see. With high quality displays on everything from mobile devices to televisions, image and video quality is more important than ever in promoting your brand and product.
In our infographic, you can see why you should invest in high-quality visual media to reach your potential customers.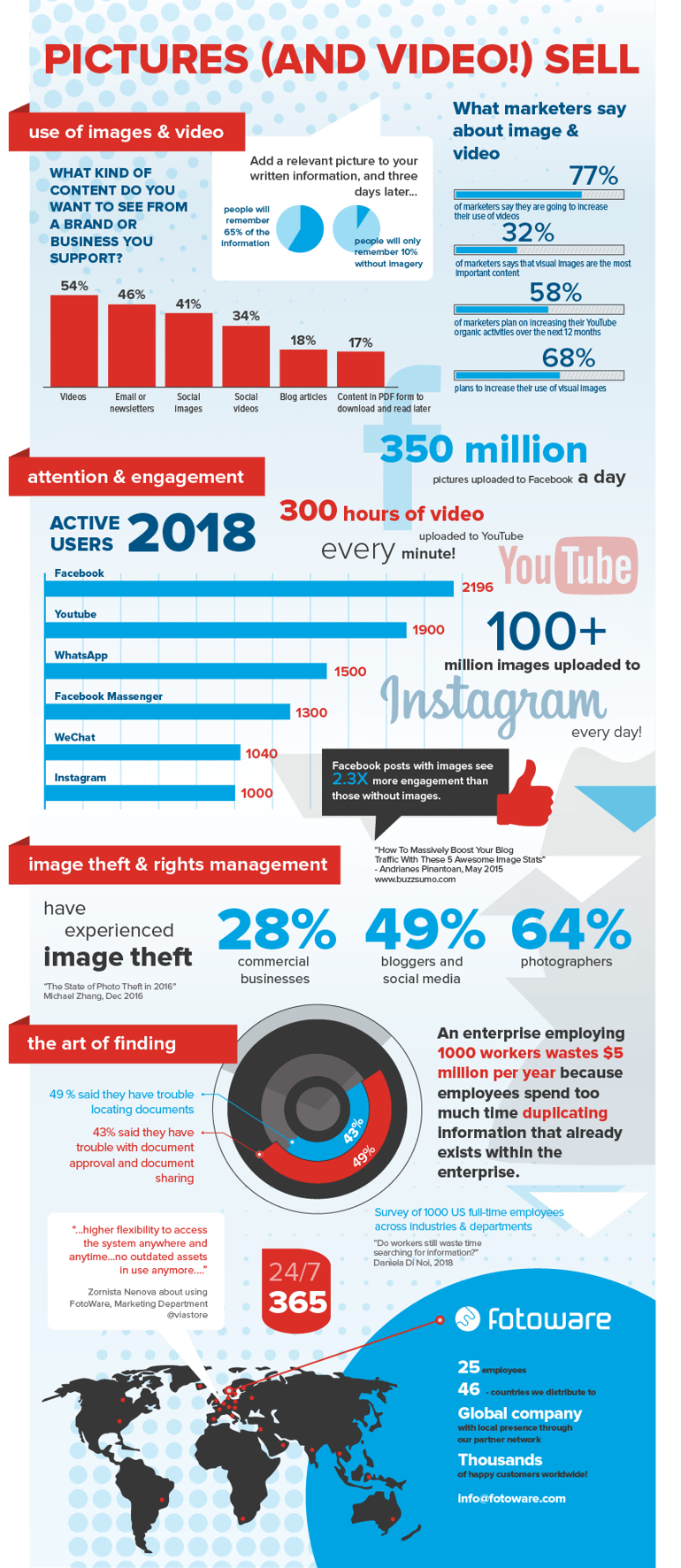 Images and videos are great for content marketing and business growth. Using images or video to visualize what product or service you are offering makes it easier for the consumer during their buyer's journey.
Since 89 % of customers start their purchase process on a search engine, display ads is important when building your brand presence and recognition. Get the 4-Step Guide on Succeeding with Google Display Ads and improve your online presence today:
---
Sources: