Showing the Emotional Cost of War and Our Co-existence with Wildlife - Ami Vitale, National Geographic
By Alex Kronenberg
on October 12, 2017
There aren't many people who can say they've been shot at, charged at by elephants and rhinos, contracted malaria, or dressed up in a panda suit covered in urine and faeces just to get close to them. Yet these are just a handful of the experiences that Ami Vitale has encountered over the last 18 years, working as a photojournalist for some of the world's best-known publications, including National Geographic Magazine.
From covering wars to environmental and wildlife stories across the globe, Ami has made it her mission to tell the stories of people and what connects us all. Ami's commitment to breaking down barriers through storytelling has seen her reach the pinnacle of her profession. Earlier this year, she received prizes from almost every high profile contest including World Press Photos, Pictures of the Year International, National Press Photographers Awards, Sienna International Photo Award and Sony World Photography Awards, among others, for her National Geographic Magazine story, Pandas Gone Wild.
Ami's own story is a fascinating journey that has led to her working with National Geographic and becoming a Nikon ambassador. What remains constant throughout is her desire to use photography as a tool for promoting change and hope in the world.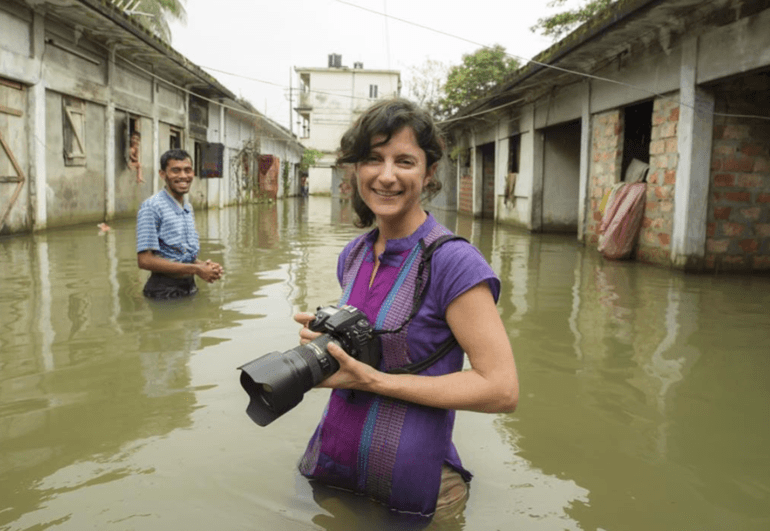 Developing a Passion for Photography
Ami describes her younger self as an "incredibly gawky, introverted child" who, upon picking up the camera around the age of 14, found it to be a powerful means for self-expression, which helped her to tackle her shyness. "I would explore with a camera and it gave me a reason to talk to people. With a camera in my hand it became a tool for empowering myself". Her interest in photography began to develop through a youthful curiosity about the diversity of those living around her in what she refers to as "the juxtaposition of communities in the United States at that time."
"I would go on long bicycle rides and I was curious about all the people living on this one road called Dairy Lane outside of Chapel Hill, North Carolina. I started knocking on peoples' doors asking if I could make portraits and talk to them. I was fascinated by the diversity in this tiny community, and it was a metaphor of our changing culture at that time. It was a rural community where a farmer and his cows was living next door to wealthy, newly minted millionaires who were in turn living next door to families in deep poverty without indoor plumbing. There was a real mix of communities living side-by-side." This had a profound effect on Ami, building her confidence and shaping her attitude towards the passion that would later become her career. "I realised that I needed to get out and start talking to people and learn from their stories."
It wasn't just the impact that the camera had on Ami that manifested her love of photography, but the impact it could have on others also deeply resonated with her. "It's amazing how much you can communicate, it [photography] can transcend language and you can create understanding and awareness from just one image across so many cultures and countries." As Ami's career as a photojournalist progressed, it is evident that this theme of understanding and telling peoples' stories, despite the obstacles of language barriers or cultural differences, has continued throughout her work.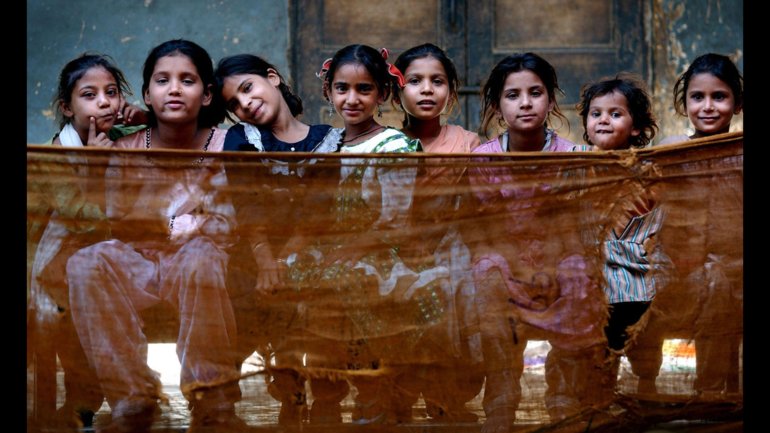 The path to a career in conflict
After studying photography at University, Ami began her first job working as an editor for a local newspaper in North Carolina, before interning at USA Today and eventually landing a job at the Associated Press (AP).
"At AP, I worked all the desks, from international news to national news and even sports. It helped me to understand how the news cycle works and it was very educational. I learned how the industry works, but more importantly I saw the holes in our coverage and where I could find my place later as a journalist". "We were reacting to news" she says, "and I saw how often journalists and photographers are sent to cover a story without understanding the culture, knowing the language or the history of that place".
In 1997, Ami quit her stable job for the unknown, moving to Prague with a desire to become a foreign correspondent. Having previously lived there for a summer in 1991, teaching English, it had been her intention to revisit the country. "It was just after the Velvet Revolution when the East was opening up and it was a euphoric time in history".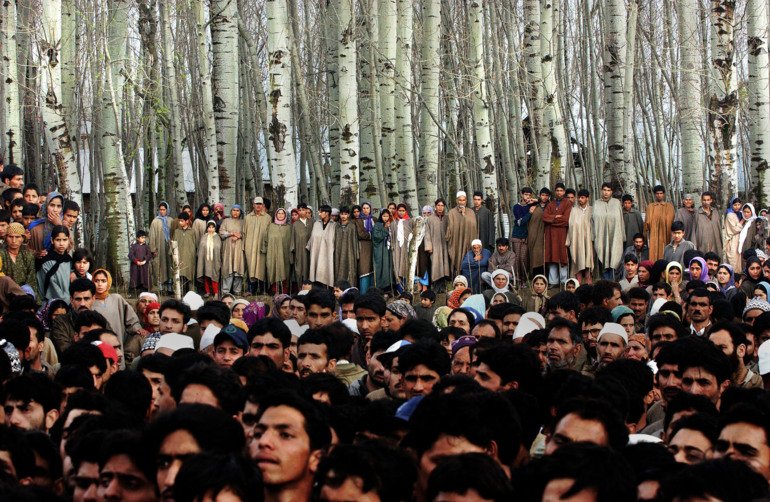 After only one year of living in Prague, the war in Kosovo broke out and in late 1998 Ami began travelling there. "I was a relatively amateur photographer and started covering this conflict without knowing what I was doing". A few months later, when NATO got involved in the conflict, Ami soon found herself in high demand from many news agencies including Knight Ridder and papers like the Guardian. She had to learn quickly and she would closely watch her more experienced peers.
The more she learned, the more she began to realise key differences in the way she wanted to cover conflicts. "We were encouraged to bring back the most violent and dramatic images from the front lines. I wanted to bring back quieter images that showed the emotional cost of war that were not always at the front lines".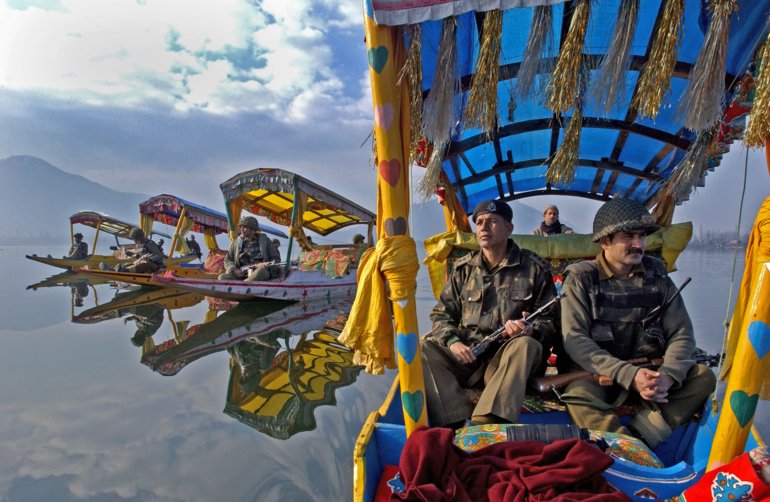 She recalls covering the Israel-Palestine conflict: "I remember being on this one square block with dozens of photographers and we were all photographing the same violent scenes in front of us. I looked around, and kept thinking that there had to be other kinds of stories, but none of us were telling those stories. We assumed that our audience and our editors wanted to see the violence. This was a profound turning point in my career. I thought that at best we were just telling one half of the story, but at worst maybe it could even be a lie. We were only bringing back one narrative and making an entire group of people look violent. It was real, I'm not denying that any of that was not true, but it was one part of a much larger story and it made me question why we were not talking about the things that allow us to relate to one another as human beings".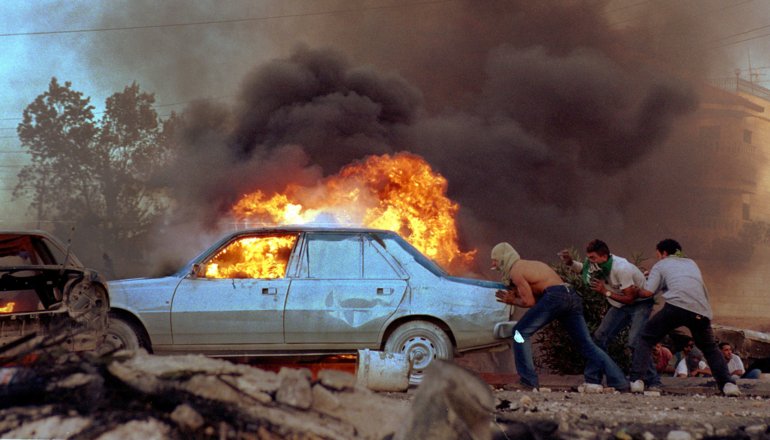 Ami returned from the conflict with the intention of giving a broader view about the challenges and conflicts she would cover going forward. She now looks for stories of conflicts with signs of progress in their resolution, in a bid to share more balanced stories. "I believe the world is this magical place and we've just chosen to focus on the worst aspects of it. I know that there are plenty of challenges, but if we focus only on what divides us we are on a very fast race to the bottom."
Changing direction and National Geographic
Some of Ami's recent stories for National Geographic have focussed on human-wildlife conflict, having come to the realisation that each of the previous conflicts she had covered were, in some way, intertwined with the environment. "You can't talk about people and their problems without talking about nature and vice-versa…Stories about nature are always stories about people. I wanted to start a narrative of co-existence with wildlife. The planet is the most important story of our lifetime. It's not just about saving wild animals, even though I love them, it's actually about saving ourselves. We need all of these things to survive, we're all in this intricate web and we need each other".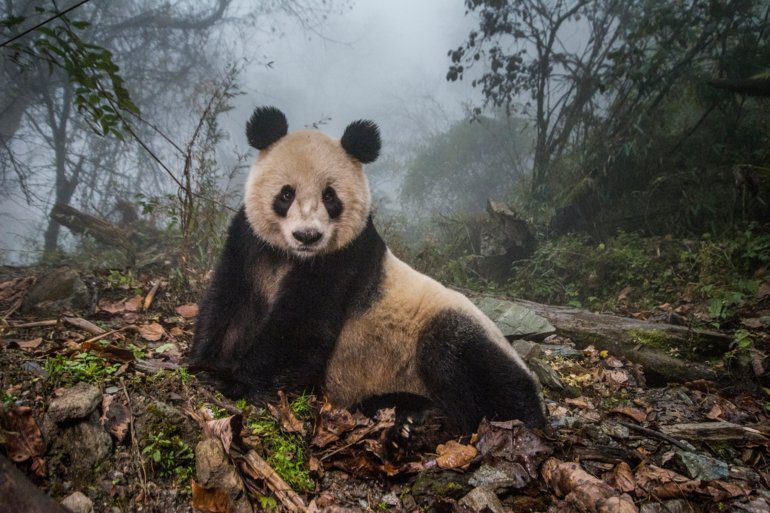 One of Ami's latest stories, Pandas Gone Wild was in part motivated by her desire to raise awareness for the world's endangered animals. "I thought I can get people to care about other, less charismatic species by first telling the story of the panda. In some ways, the panda is an ambassador for many animals". She spent time with scientists tasked with breeding and reintroducing pandas into the wild in China, helping to move the species away from the threat of extinction. The experience even saw Ami don a panda costume in order to fully appreciate the methods, and enable her to interact with the animals up close. "One of the most important things is that the pandas who will be sent back to the wild should not have human contact and so you have to wear these panda costumes. It's not just for the visuals, they're actually scented with panda urine and faeces so that the panda does not get used to their human scientists and keepers. Everybody from the scientists to the keepers had to wear those costumes. Thankfully they're vegetarians so the smell's not so bad!". One month after the story was published in National Geographic, the panda was downgraded from the endangered species list, adding even greater weight to the story.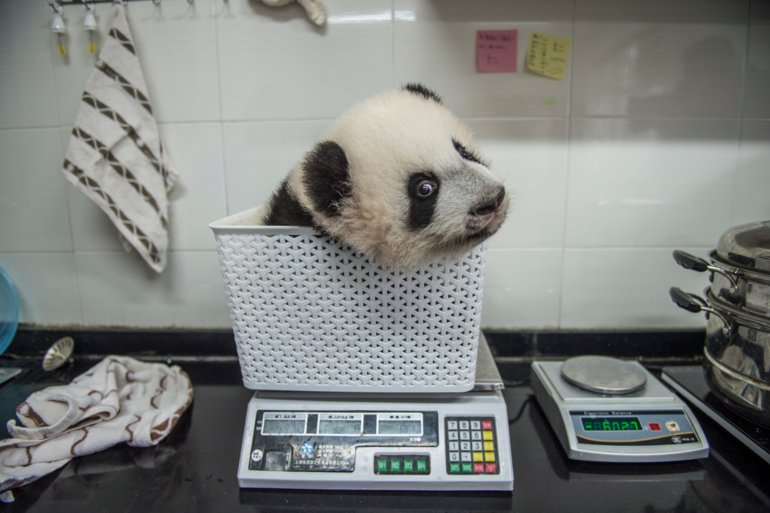 The life of a modern photojournalist
With almost 700,000 followers across her social media pages, Ami recognises the power of today's media-sharing platforms and the technology that enables it. Having worked in the photography industry through these monumental changes, she has seen first-hand the results of our increasingly connected world and explains what it means for her work. "Phones are ubiquitous. Even in the most remote places, people are plugged in. The thing that gives me the greatest joy is being able to share these hopeful, powerful stories about the real heroes on the ground making a difference in their communities. They're all on social media too, and the best part about it is that they will write to me and tell me how proud they are to see their pictures with all their stories up on Instagram, reaching millions of people. Seeing all the comments that people write makes them feel so much pride to continue doing what they do. I can't tell you how much joy that gives me to be able to be the messenger for these stories."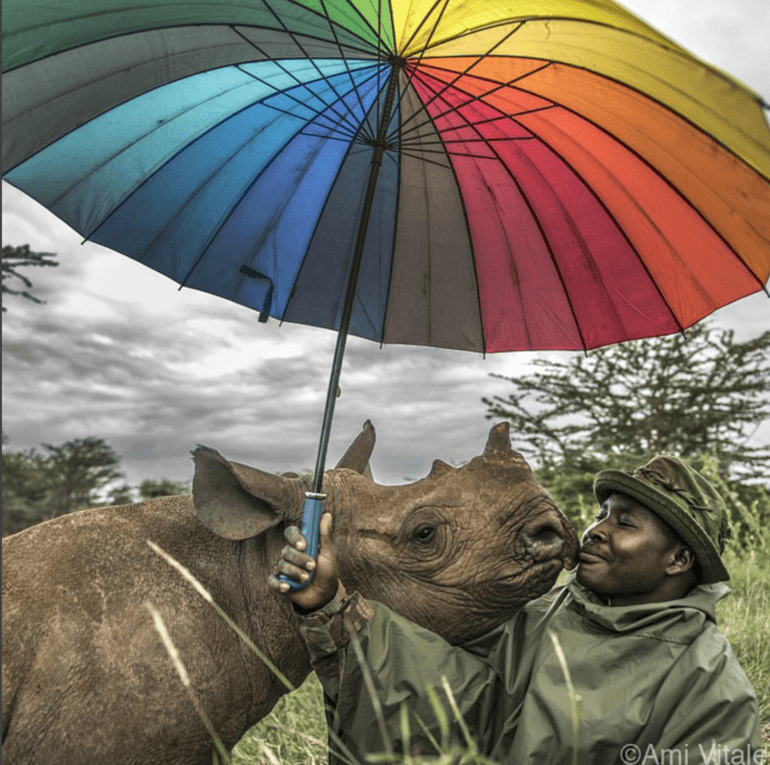 The incredible accessibility of today's technology also poses challenges for photographers however, and Ami reveals learning about a necessary shift in motive for professionals in the industry today. "Almost everything on the planet has been photographed and it's not about going to the most exotic place or the furthest regions anymore. It's about how you tell a story. My job is to take stories we think we know and then turn them on their head and surprise our readers."
The life of a photojournalist is anything but predictable. When asked about the practices and work required behind-the-scenes, away from the camera, Ami's response provides a real insight into the craft that can't be captured through her images. "The reality is that it's hard to make it as a documentary photographer, even at the top of your field. You have to be very good at multi-tasking and managing multiple projects. When I'm at home people think I must be relaxing, but this is the real work; writing proposals, finding funding, researching, and convincing people that these stories matter. People often think this life is glamorous and that we get flown around the world to take pictures of wildlife and people, but it is not like that. Most of the work I have to self fund in the beginning and then figure out how to get it paid for and published. Probably 3% of what I do is actually taking pictures and telling stories."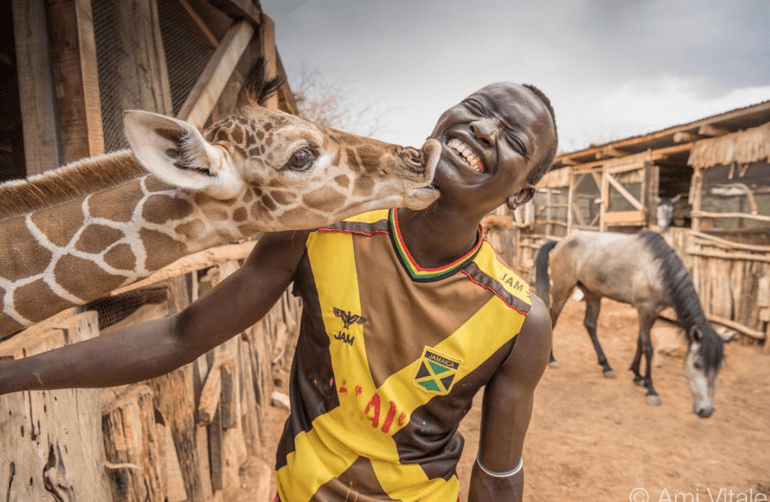 What the future holds
Ami has recently begun working with virtual reality content and considers the importance of honing a broad set of skills in order to continue being successful. "At the moment, I'm learning how to make virtual reality films, so I'm also a filmmaker as well as a writer and a photographer. You have to embrace every single tool available to you to make it work in today's world." Her latest projects include virtual reality films revisiting the pandas, as well as the world's first community-run elephant sanctuary with the Samburu community in Kenya. (http://www.amivitale.com/photo-story/the-guardian-warriors-of-northern-kenya/) "Everybody may not be able to visit Kenya, or the pandas in China, but at least I can make them one step closer to being there and see that we all can have a positive impact". Her aim is not just raising awareness but also prompting people into taking action, bringing them closer together. "I don't think stories alone change the world, but I hope to create a multitude of narratives that remind us all of what we can achieve together."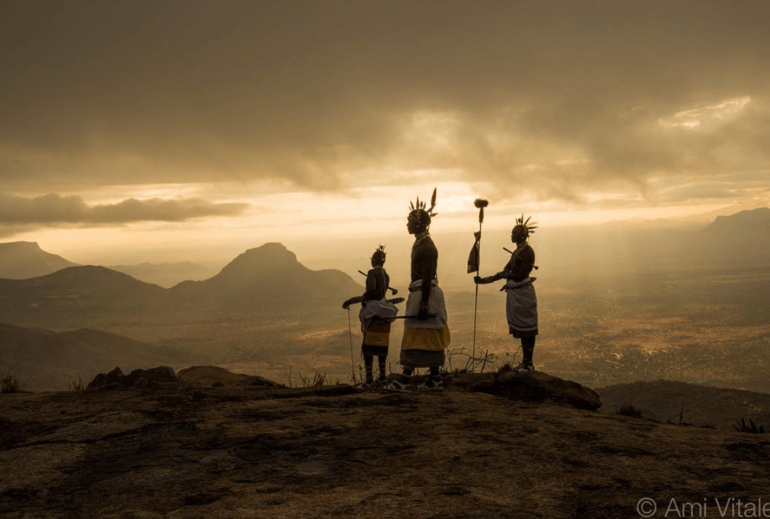 To see more of Ami's work and to keep up to date with her latest exploits, follow her on Facebook, Twitter @amivee and Instagram @amivitale or http://www.amivitale.com/
You may also be interested to read our interview with fellow National Geographic and The Photo Society member, Gerd Ludwig, who's own pathway into photography saw him almost passing up on every photographer's dream opportunity… twice!