Pride Month - From Party Speeches to Concrete Activities
By Bettina Berntsen
on June 21, 2019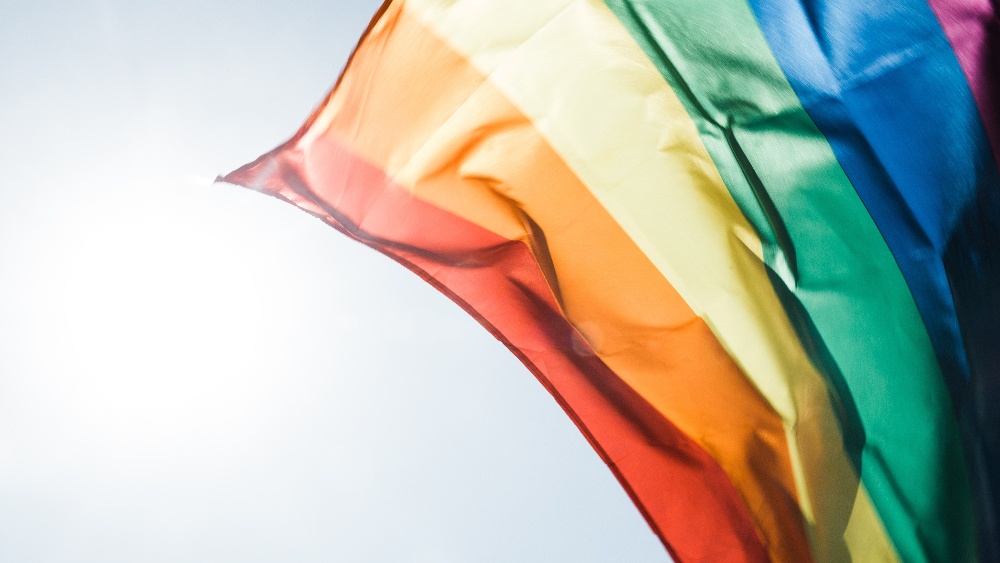 Focusing and working for diversity at the workplace, it was natural for FotoWare to take our part in Pride Month through the Pride Business Forum. It was the first business forum in Norway with speakers sharing engaging personal stories intertwined with how their workplace has implemented concrete strategies and activities to ensure that every employee feels that it is safe to be their whole self at the workplace.

Their stories moved us and also gave inspiration to what you as an employee or as an employer can do today. We must not forget that being inclusive and diverse isn't only for the Pride Month of June, but all day, all year round. Read on to learn about their stories and our takeaways.

Featured image by Photo by Peter Hershey on Unsplash
Jon Miller - Open For Business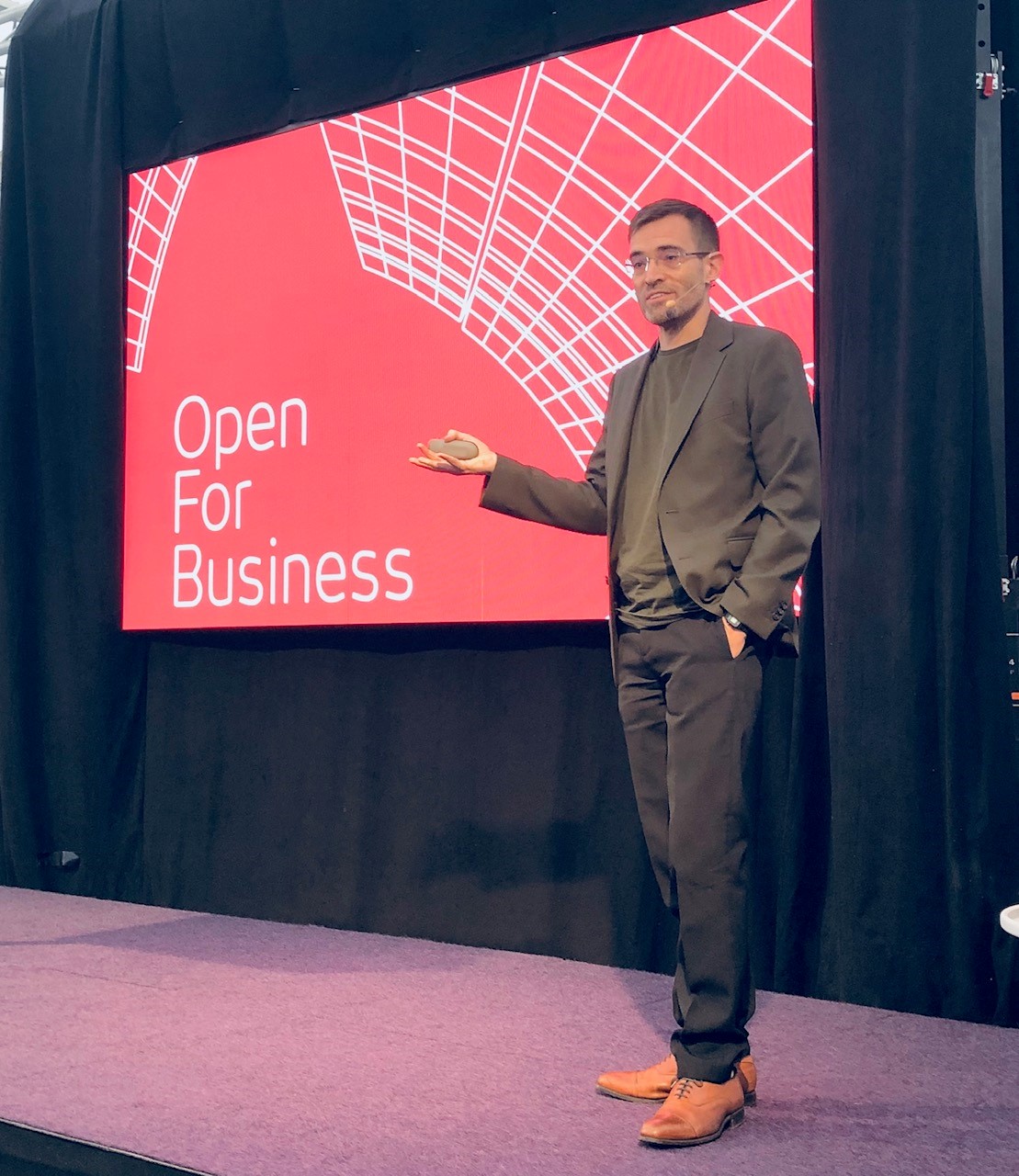 Being a global company working to support LGBT+ rights all over the world, they are focusing on the economic case of inclusion and diversity. Even though 55% of countries have increased acceptance of LGBT+ since the 1980s, there is still an increase of 33% of countries that have a decreased acceptance towards LGBT+. Their research shows that countries that are accepting towards LGBT+ experience higher innovation, higher competitiveness, and businesses that are accepting towards LGBT+ have higher employee retention, they are leading in attracting talent and their staff is more motivated. They had many great numbers to support their arguments, and what is also important, is that LGBT+ rights aren't about making laws, imposing Western values or politics. It's about choosing what kind of society we want to be. And seeing the positive numbers correlating with being LGBT+ accepting, to us, that's a no brainer for anyone that has ever been in doubt. Learn more about Open For Business here: https://open-for-business.org/


Eirik Aimar Engebretsen - The Norwegian Directorate for Children, Youth and Family Affairs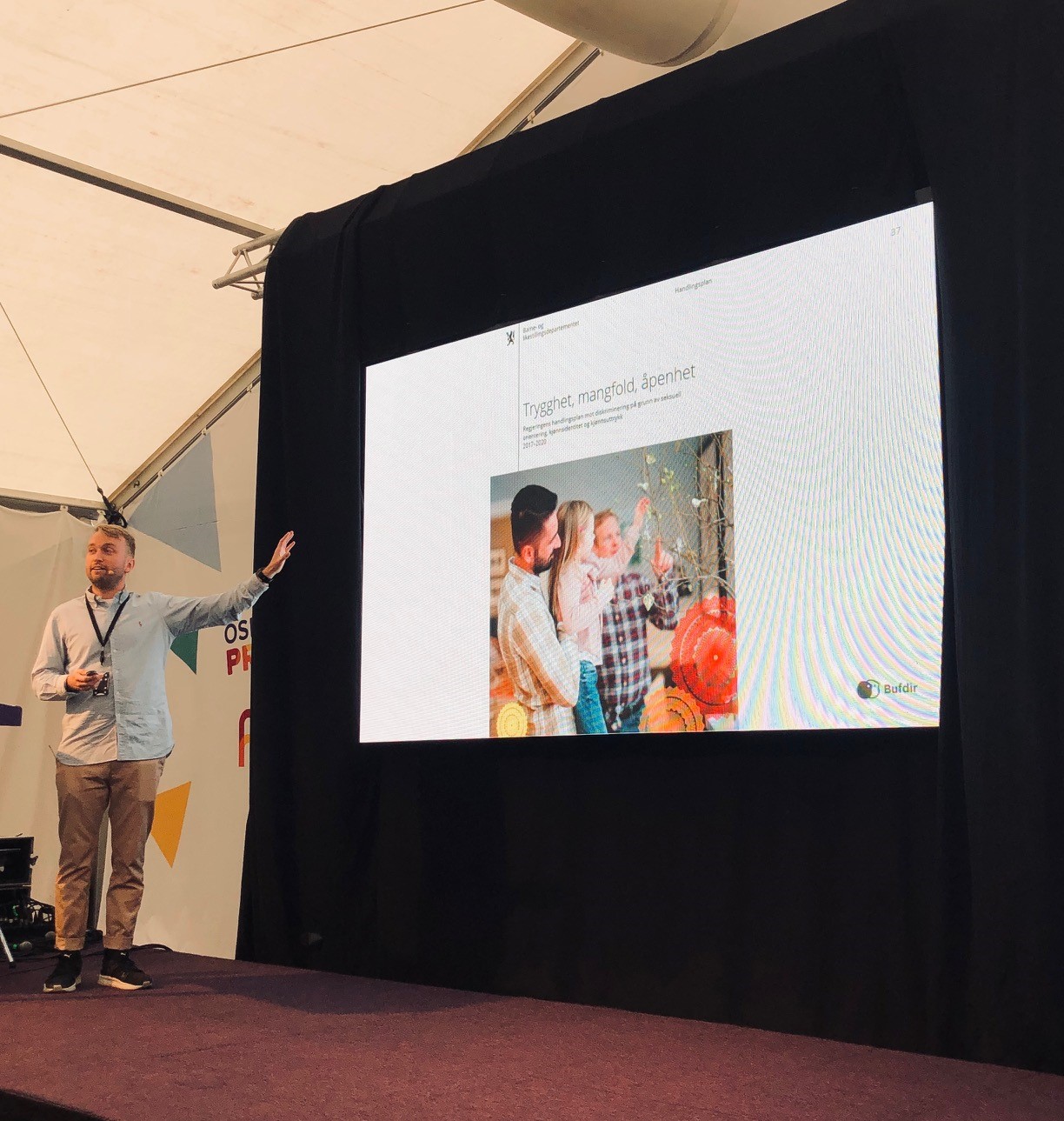 Eirik works for The Norwegian Directorate for Children, Youth and Family Affairs and shared their research on what we know about attitudes towards LGBT+ in the workplace in Norway. Even though the attitudes towards LGBT+ people are more positive now compared to 10 years ago, still 1 in 6 men answer that they have physically moved away to create larger space from a gay man. You can learn more about the attitudes towards LGBT+ in Norway here: https://bufdir.no/en/Statistikk_og_analyse/lhbtiq/
Petter Stordalen - Nordic Choice Hotels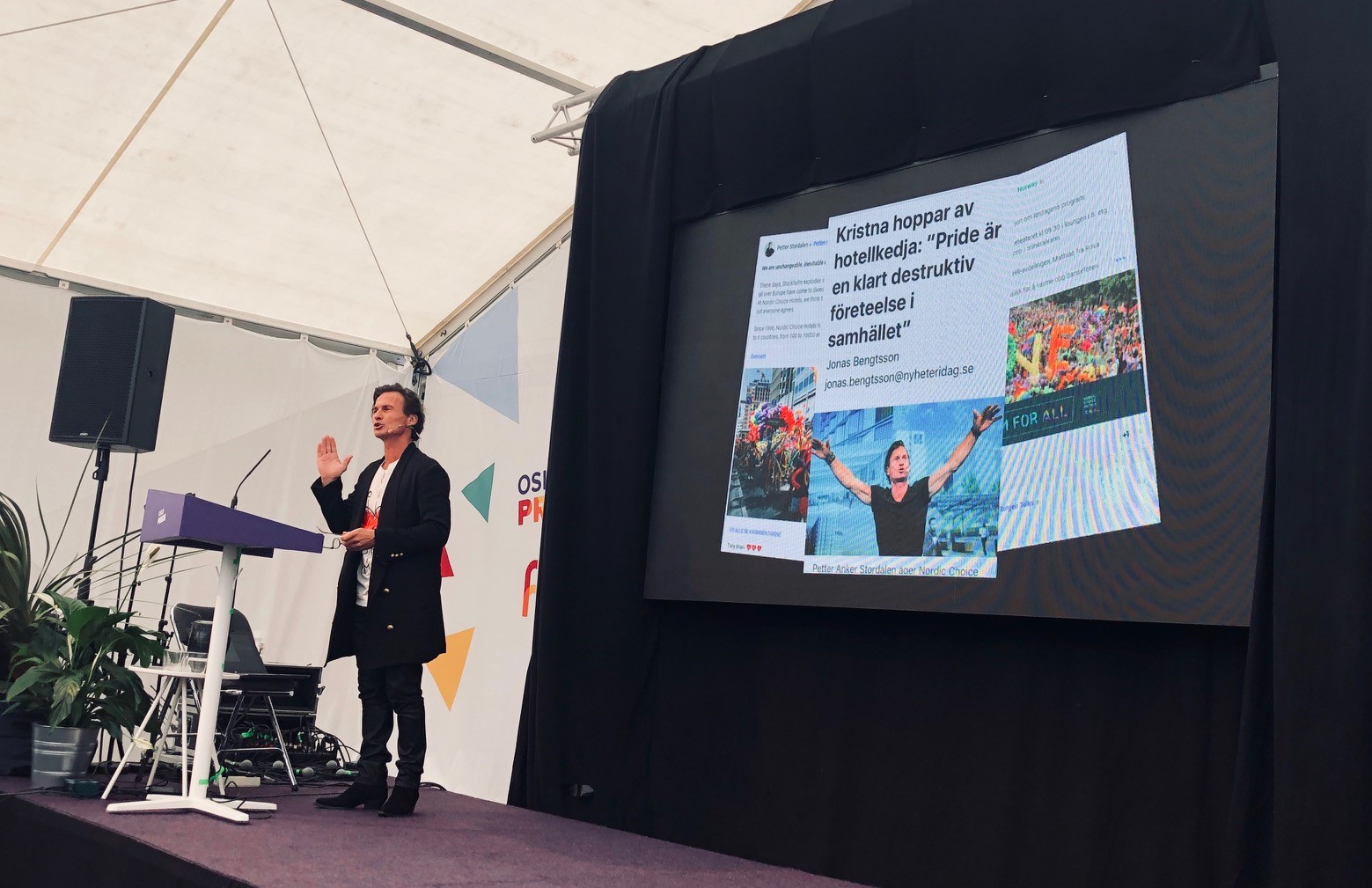 Petter gave a fiery speech about Nordic Choice Hotels' work for diversity and inclusion at the workplace. He emphasized that it's not the money itself that builds the company, it's the people. With this, he meant that culture is such an important part of the company and it's vital for feeling included no matter who you are. Diversity has given Nordic Choice Hotels the best culture in the industry and it's shown that diversity has a positive impact on a company's revenue and profit. He concluded his presentation by highlighting that salary isn't the only thing people care about when applying for jobs, diversity and feel welcome no matter your gender, sexual orientation, religion, ethnicity and so on is highly important to job seekers. At Nordic Choice Hotels the door is open for everyone.
Bård Stensli - Superintendent at PST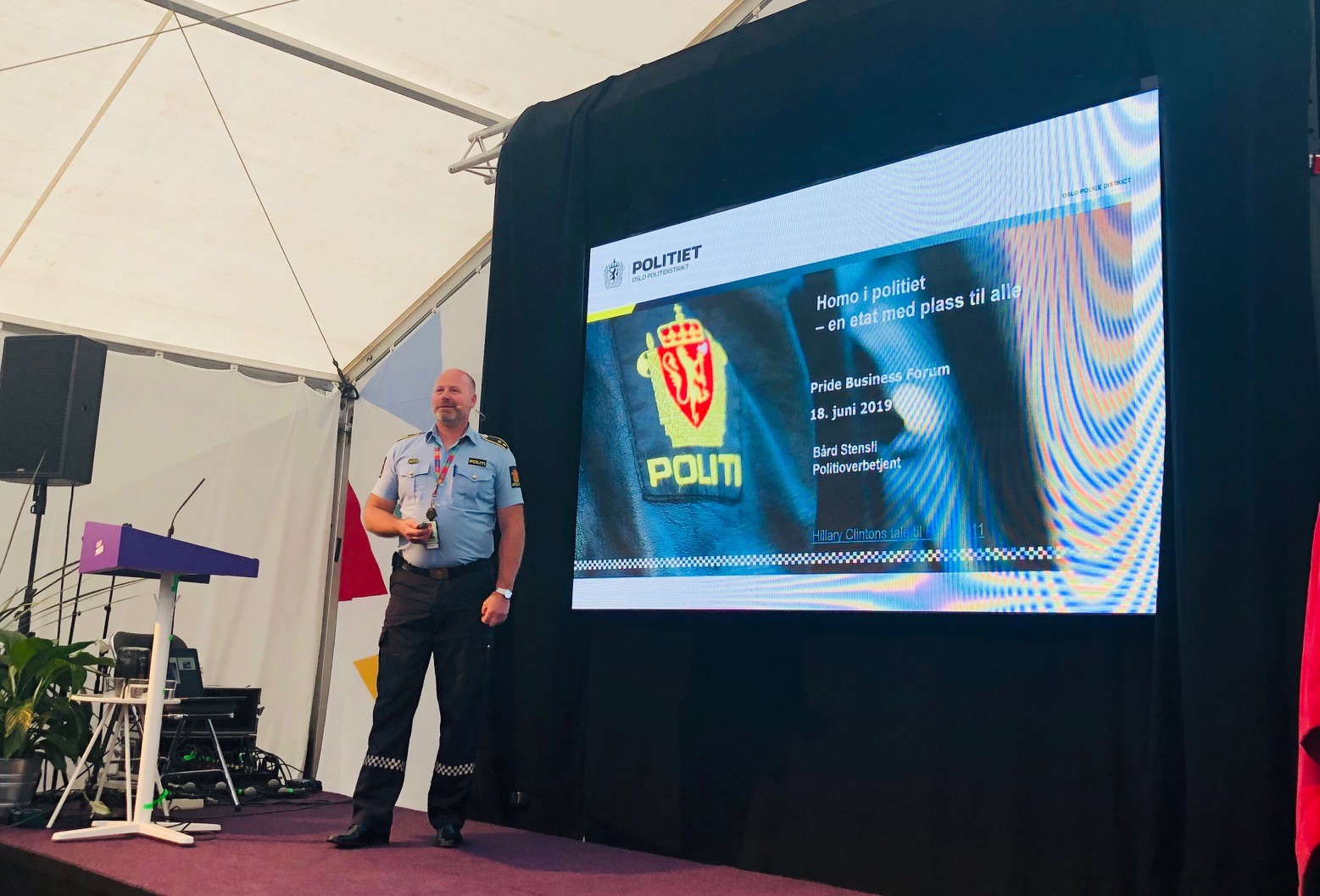 Bård shared his personal story about being a gay man in the Police and how he in his early professional years felt when he first hand experienced the previous and typical macho culture. He made a choice to stand up for all of those that didn't necessarily fit into the stereotypical box of what an employee in the Police was, and has worked hard over the past 20+ years to change the culture. He was one of the initiators of having the Police as participants in the Pride Parade and making everyone aware that, even though they are wearing the same uniforms, they are still so different beneath it, and that's important to acknowledge and embrace. The Police in Norway have won awards for their Pride Parade installations and one of their main focus connected specifically to Pride Month is to recruit new employees by showing diversity and inclusion and at the same time prevent hate-crime. One Police. For all.


Wenche Fredriksen - Accenture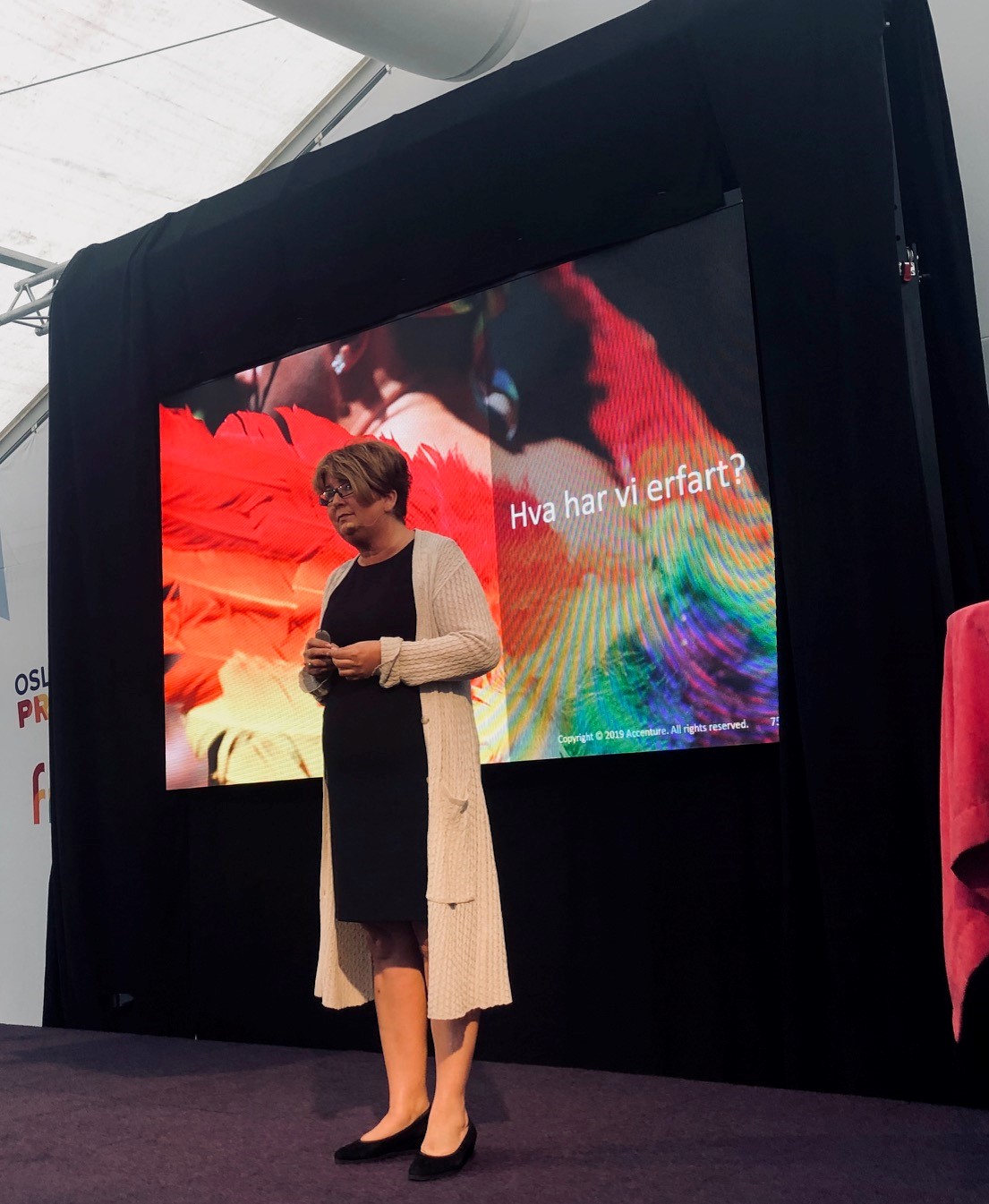 Wenche had experienced first hand the feelings, prejudice, and confusion when her daughter at age 13 came out as a lesbian. After 15 minutes of denial, she decided that of course, this wasn't a problem at all, and she was going to support her daughter in the best possible way. Learning a lot about herself in this period as well made it natural for her to bring her passion for diversity and inclusion into her role as Human Capital & Diversity Lead in Accenture. Starting off with Pink Competency in 2013, she met some resistance on her way: she was told that their office in Finland didn't need any help from her as they didn't have any gays there (can you imagine!) and when she went to Latvia with one of her gay male colleagues, one of their Latvian colleagues stated that this was the first time in his life he had met a gay man (think not!). Wenche didn't give up on her passion and her project about a diverse and inclusive workplace, and since then she has created networks and arenas to ensure that everyone in Accenture can come to work as their whole self and feel that it is a safe environment to be who you are, no matter who you love or what you identify as. She concluded her presentation by saying that Accenture in Finland has become the most engaged office in the Pride Parade and have come to realize and embrace their diverse workplace. And her daughter? She told her that she didn't identify as a woman and has now introduced herself as their son and Wenche couldn't be happier for him.


Andrea - Nordea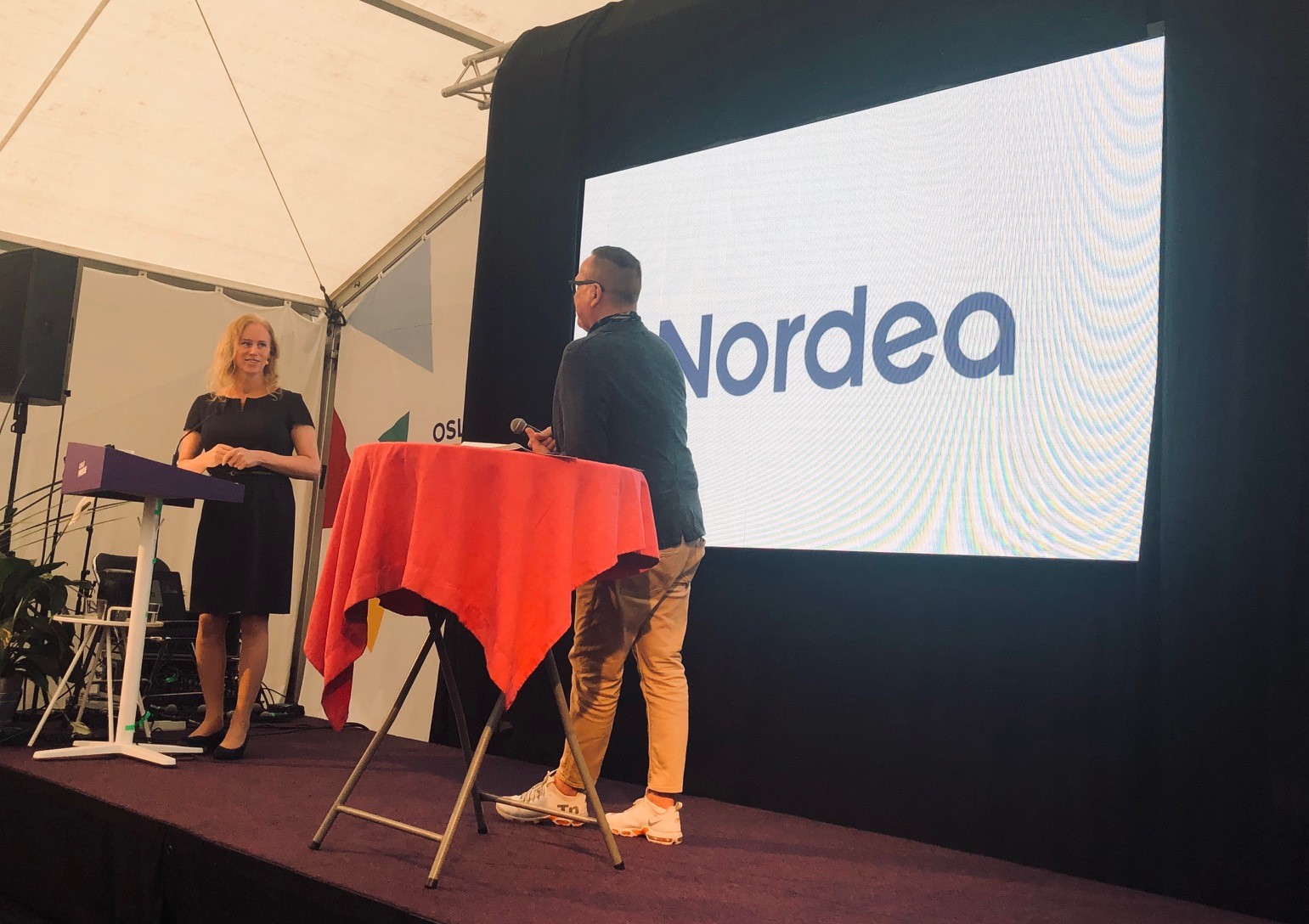 Hearing Andrea from Nordea talk about her journey changing gender from male to female was inspirational and reminded us of the importance of being open and inclusive as well as the importance of having supporting colleagues on a journey like this. Andrea' story was a positive one, having great colleagues supporting her from the day she decided to tell her story and their promise that nothing will change professionally no matter which gender she was. Today she works at Nordea as Andrea and speaks highly of the colleagues that supported her on her way.


Mathias Holst - FRI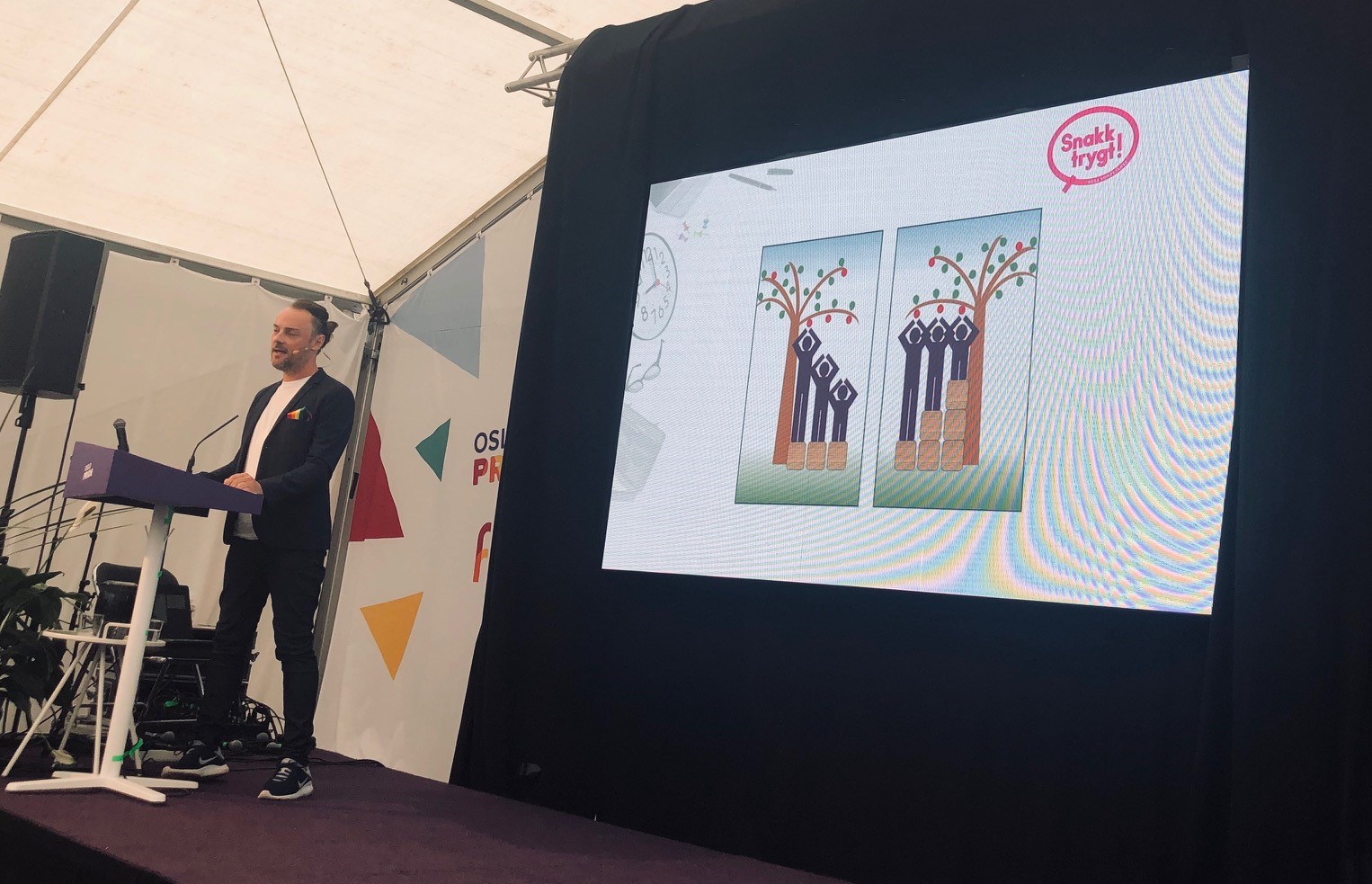 At FRI they offer what is called 'Pink Competency' which is raising the competency on gender and sexuality diversity to employees in health, social, school, kindergarten, and justice sectors, as well as to companies.

Mathias made a great point about walking the talk and connecting concrete activities to the party speeches about being a diverse and inclusive workplace. He told a great story about an employee in a company that sent out the annual Christmas party invitation; a pink invitation to the ladies, saying that they could bring their husbands, and blue to the men, saying that they could bring their wives. Nothing more hetero-normative than that! It's also making a good point out of people's intentions - this person was trying to make an effort and had nothing but good intentions behind his/her work, but since not all women are married to men and the other way around, it came across all wrong. Thinking about how we speak to and communicate with each other at the workplace is an important part of being open and inclusive and making it a safe place to be your whole self.
Lastly, we'll round off with some questions and tips that will foster a diverse and inclusive workplace:
How would you handle hearing a colleague talking negatively about another colleague being together with someone of the same gender?
How would you handle experiencing a colleague changing his/her gender?
Wenche from Accenture recommends every company to get a rainbow wall!🌈
Think about what type of images you use when recruiting new talent - what first impression do you want people to get of your company?
Create a code of conduct that includes how you work with diversity in the company
Management needs to own the culture, meaning that they need to live up to the words that they preach about diversity and inclusion - there must be room for everyone
Ask yourself - what type of company do we want to be? And remember that diversity has a positive effect on both revenue and profits.
H
a
p
p
y
P
r
i
d
e
!