How PhotoVoice is Making a Difference Through Photography
By Alex Kronenberg
on November 11, 2016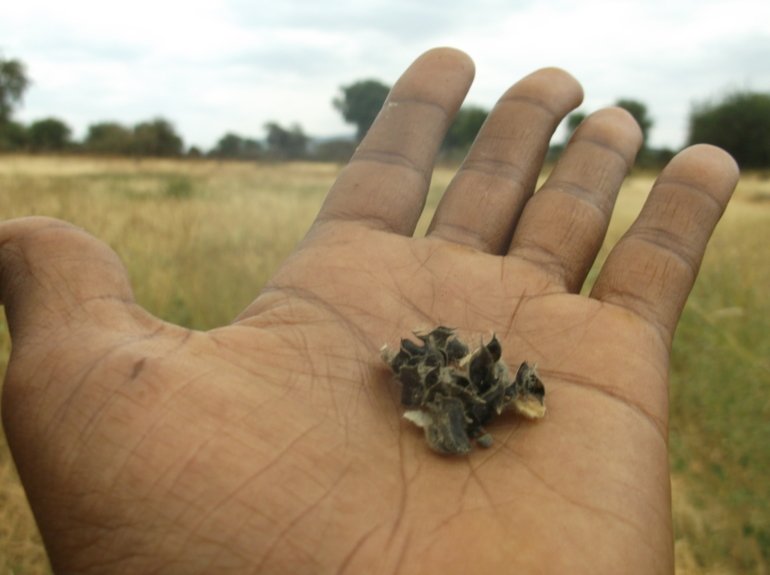 I want to show the effects of drought - everything becomes dry, including the seeds which bring resources. On the ground the seeds weren't visible so I have learnt to be active and use my hands to place things in order to reveal the reality of the situation. © Kula Taro Wariyo 2015 | PhotoVoice | Christian Aid | 'BRACED' | Ethiopia
PhotoVoice is a UK-based charity which uses photography to help bring about positive social change through projects both in the UK and around the world. Their mission and way of working is unique and we caught up with Tom Elkins, PhotoVoice CEO to tell their story.
Firstly, tell us about your role at PhotoVoice and what the job entails…
I'm the CEO at PhotoVoice and what that means is I'm the general office dogsbody to the project work that we do. We have a small team of five people based in London, but we work all over the world. My job is to make sure the organisation is running smoothly; that we are producing good quality projects, that the fantastic team I've got are as looked after as they can be and that we're able to make a major contribution, hopefully, to improving people's lives using photography.
How would you describe the PhotoVoice mission?
We work in communities all over the world to help people tell their side of the story using photography. What that means is different to the different places that we go. We don't deal with any one issue in particular, all of our projects are slightly different and we've done around 75 projects in 35 countries over the years now. But they all involve us working in communities that are either underrepresented, potentially at risk or experiencing challenges, and we help people whose lives are affected by these issues, to share their experiences with people who can bring about positive change as a result of that.
A simpler way of putting might be we give cameras to the people who are usually in front of the lens and give them the chance to have their say. It's not just telling their story, it's working with them to understand how things can be done differently to help improve their situation.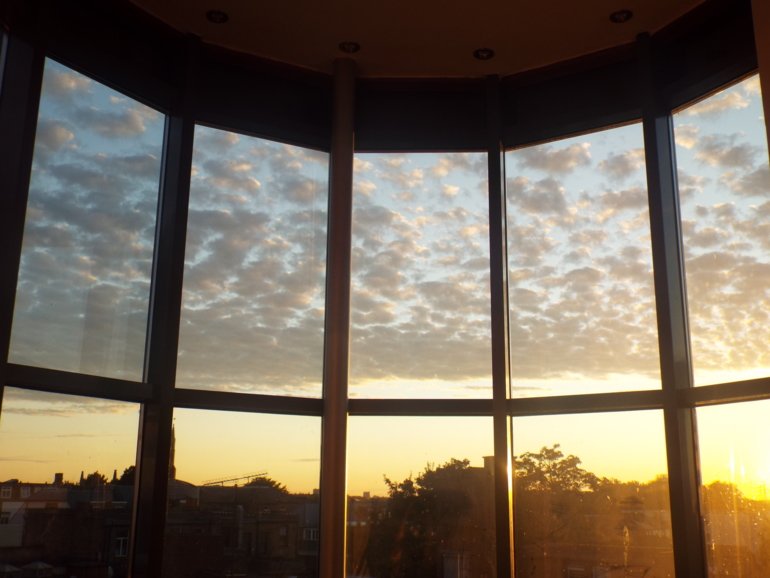 What does a typical PhotoVoice project consist of?
In our workshops and our community projects we teach basic photography skills, but we also teach communication skills and advocacy skills so that people are able to not just think about what their story is and how they're able to view it, but also what they can do to bring it to the attention of the right people. Our aim is to give individuals the tools to share their voice with the people who should be listening to them.
What's the process after a PhotoVoice project has taken place?
To make sure we're being responsible to the needs of the community and taking into account the ethical and safety considerations, we usually work with a local partner and that can be anything from a local NGO or a small grass roots organisation. They help us understand what we need to do to make the project work and we teach those local partners as much of our methodology as we can in that time. So if we go over there with a bag of cameras, a laptop and a projector, the cameras will stay in the hands of the people we've worked with forever and the local partner gets to keep all the equipment, the infrastructure and the training that we've given them. The idea being that they can continue to do that same sort of work without us being there, so it's sustainable and long-lasting.
With 75 projects over the years we can't always keep in touch with everybody as much as we would like and sometimes it's logistically impossible because you're in areas where there's no electricity, you're a three-hour drive from the nearest town and the idea of having on-going communication with those communities is logistically very, very challenging. But we do try and keep in touch with what's happening and we're hoping to re-visit old projects in the future.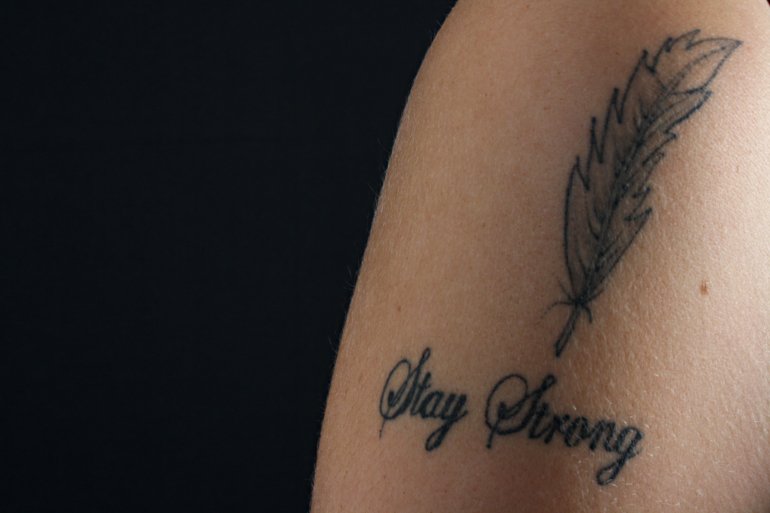 What are some of the biggest hurdles you face in actually being able to go out and run a project?
The hardest bit for us is finding a way into the communities that is safe and responsible, but also funding us as a team to do that work. We usually have to do that work before we've even considered who we go to for funding and that's often the tricky bit.
Being responsive to the needs of communities around the world whilst at the same time being ethically responsible to them can also be challenging. We have to find the balance between how long it takes to raise funds versus how immediate the needs are that we could help address versus how long it would take to make sure we've got the right partners in place, and we have to make sure we're not compromising anybody's safety and security by working there.
We also don't seek consent for any images to be shared outside of a project until after the project has been completed. That means that people are free to talk about whatever they want to talk about, but they might turn around and say to us at the end "we don't want anybody to see these photos again". That's absolutely their choice and is part of the agency that we always promote in our projects. Luckily we've never had a whole community say that, but you just don't know. So that's one of the challenges about being led by the people rather than imposing what we think is right for the community.
What are some of the latest projects being run by PhotoVoice?
We're currently part way through a project in the UK called 'Having our say 3', it's the third variant of a project that we've been working on for a number of years, looking at the experiences of young people that have been affected by, or are at risk of, sexual exploitation in the UK. The outcome of the project is that these young people who were involved with it were all able to tell their story. Sometimes those stories were very difficult to hear and tell, but what we were able to do was to get them to take ownership of their story as well as turning their insights and perspectives into a resource that can be used by organisations who are providing support for young people. The participants also receive a BTEC accreditation for being part of the programme, so they get something to add to their CV as well.
Another recent project was a year-long engagement with a community in Ethiopia which was in an area that was potentially vulnerable to the negative implications of climate change. We worked in one community to basically understand what their perspectives were on the issues and what they could bring to a wider project to help people understand what was going on. It's really beneficial for organisations involved with international development interventions, for us to do this sort of work. You sometimes hear these terrible stories where well-meaning charities and NGO's go to communities thinking that what they're doing is going to be the answer, but actually it doesn't meet the community's priorities or it doesn't take into account cultural sensitivities or anything like that. So we can help with the starting point for bigger programmes, which can be amazing and the programmes can be responsive to what the community needs.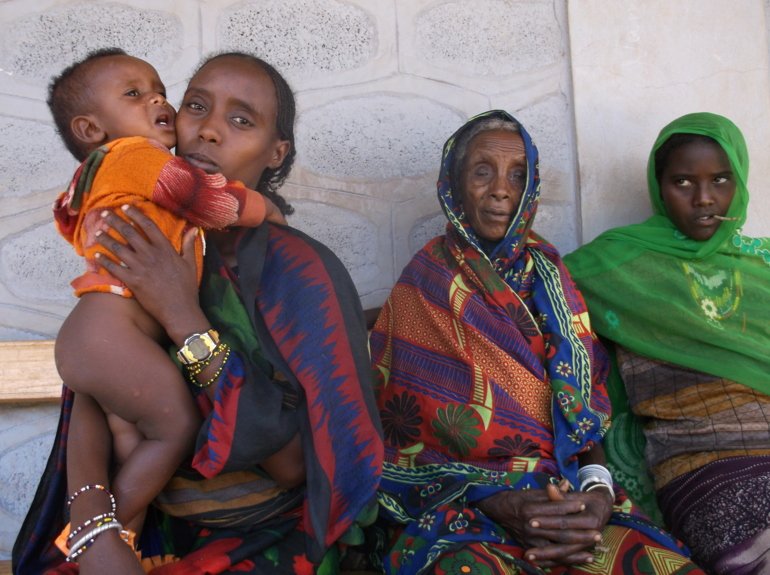 How do you raise awareness of the work you've done after the projects have ended?
We've got a new membership scheme which we launched last year, which basically provides people with the opportunity to support our work, but also find out about what we're doing. It's a very small fee (£5 per month), but what people get for that is access to a quarterly publication that we produce, which showcases projects that we've done but also projects that other people have done using photography for positive social change. We also give access to resources about how we've done things that might help them understand what they're doing, because we want people to learn from the experiences that we've had and the challenges that we've overcome.
We have also just launched a new partnership with Professional Photography Magazine and will be running a competition every other month that asks people to submit photographs inspired by images from our projects. The new competition was launched on Sunday 30th October with the theme of modern society which came from a quote that somebody gave us about their experience of being a refugee in London. Those who win the competition will get to have their photographs published in Professional Photography Magazine, they'll get to take over our Instagram for a week and if you're a PhotoVoice member you get to enter all six throughout the year, so it's a really good way of engaging with our projects and what we do, but also hopefully showcasing some emerging or existing photography talent as well.
PhotoVoice (https://photovoice.org/) is global photographic charity with over 75 projects worldwide and a truly inspiring story. Make sure you subscribe to the FotoWare blog to find out about some behind the scenes of how the charity operates!