Let FotoWare Handle Your Digital Evidence Management Needs
By James Rice-McAulay
on June 12, 2019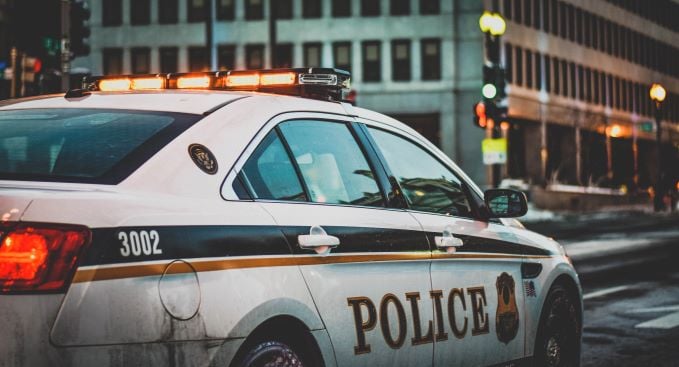 If you've been looking at DEM systems, you've potentially already consumed a lot of information about how each system works, plus a lot more, and even been in dialogue with other vendors. You've probably gathered by now where we are going with this - what is it that makes FotoWare's DEM system stand out, and how could it make a vital difference in your organisation?
We've covered the benefits of hosting your Digital Evidence Management (DEM) system in the cloud and have delved into how 4 police forces in the UK, using our technology, have created a centralized system for managing evidence. We've even produced an eBook, which gives an overview of our footprint in the DEM market and the challenges we solve, along with our partners and their services.
Featured photo by Matt Popovich on Unsplash
Upload and tag all images at the same time? It's done quickly with FotoWare!
A question we're often asked is; how does FotoWare's DEM system differ from your competitors, and what are the unique features? This is a question we're always prepared for, as the system has many tangible benefits. Let's start with one that we're particularly proud of; FotoWare stands out as a key player when it comes to the ingestion of images. A large amount of time is spent not only uploading images & videos to evidence systems, but also tagging these images and videos. We've therefore developed a number of tools to solve this very challenge; FotoStation, for rapid ingestion and tagging of images, and FotoWeb, for storing and categorizing large numbers of files. Thanks to rigid taxonomies and filters, you're easily able to find the files you're looking for, and can add further tags to a large collection of images using FotoWeb Pro, which sits in FotoWeb as a power user's interface to the DEM system.
Uploading images into the system is a challenge we've helped solve for many years now, but new technology has also brought with it a number of new challenges. These include CCTV, mobile phones and body-worn video (BWV). These all generate an enormous amount of content that needs to be quickly and securely uploaded to the evidence system. Did you know that we're also able to do mugshot uploads from the custody suite straight into the DEM system? This is a feature developed specifically for our customers by our partners, along with an integration with SiraView for viewing CCTV clips. This is another integration that was actually developed in partnership with UK police, solving the dilemma of having to view CCTV images in a completely separate system.
Working With Images
Once an image is in the system, that's not the end of the story. Like an investigation, there's a lot more work to be done to make sure the image has served its purpose of solving the crime and convicting the offender. It's important that you have the right tools to get the job done when working with digital evidence.
FotoWare has, as previously mentioned, developed Annotations for annotating images with important information. These can be color-coded and numbered, so as to create a sense of order. Redaction of images is therefore one of our strengths, and helps you and your team to collaborate together on images without having to second-guess each other. Redaction of images is such a key feature for police that we saw very quickly that there was a huge need for this feature, and were able to develop it to support our customers efforts to add important information to images.
You can further streamline your workflows by creating visual markers that alert users of the state of an image - for example whether suspected offenders can be positively identified or not. This information can help you identify the data set that should be sent to the prosecution service.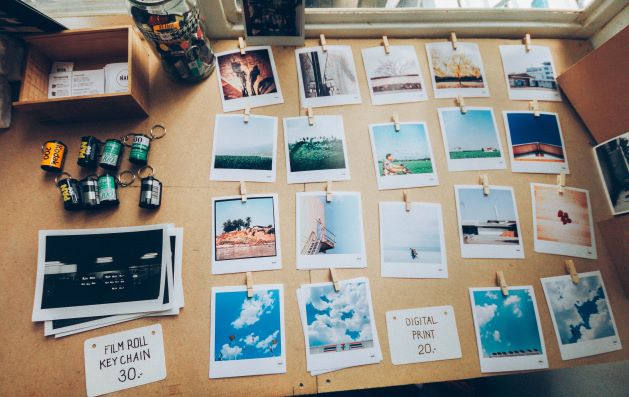 Photo by Soragrit Wongsa on Unsplash
Never Lose Important Evidence
The thought of important evidence lying on CDs, hard-drives or as printed hard-copies is horrifying, especially if this was to go missing or be misplaced. A big benefit of the system is that once the evidence is in the system, it's in the system and it's secure. Access levels can be controlled down to an individual level, and audit logs can also be made to see who's accessing each file. You can go even further by adding a pop-up form that asks the user to submit a request for approval in order to be able to access and download evidence.
You can further prevent any unauthorized access by integrating FotoWare with your existing user directory, for example using SAML 2.0 so that user and group access can be controlled in one central repository and facilitate single sign-on for all connected users, using a list based on different access levels and permissions (Active Directory).
Share and Care
Getting images from one place to another can be a cumbersome affair. In a survey we conducted amongst police staff looking into DEM systems, all of our respondents stated that sharing evidence was an issue for them, and that they didn't use a DEM system today. The case is often that without a central repository to upload images, you can't therefore access the same images and then share them with your colleagues. We've created an album function, specifically for the purpose of sharing important evidence with colleagues. This way, you can assign case numbers to groups of images, and share them directly with the investigating officers and staff. One of our partners has even developed a solution that allows officers to convert albums of images into a PDF, which can then be sent to the prosecution for review and presentation in court. This is one of the many ways we support our law enforcement customers.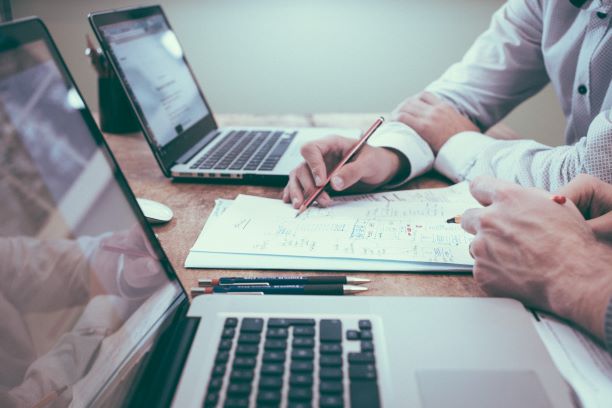 Photo by Helloquence on Unsplash
Customize Your Solution
Through robust APIs, we're also able to build highly effective integrations with the systems that police and prosecution staff are dependent on, such as Case Management and Records Management systems. You can even use the API to integrate with analytical tools. It doesn't stop there though; our customers often come to us with special requests, and thanks to our partner network, we can build and roll out the required integrations. We stand strong as a technology supplier in this respect, and have the technical know-how to help our customers succeed with evidence management.
The system is light, intuitive, scalable, runs in your browser and is easy to customize and integrate with other solutions. We even have mobile and tablet applications for direct uploads and the possibility to add descriptive metadata from the scene. This can be customised further by adding secure end-to-end encryption, meaning that images disappear from the device and go straight into the system, preventing any further unauthorized access or spreading.
Short Summary
Your evidence is safe with FotoWare, and our solution is trusted by many law enforcement organisations in countries such as United Kingdom, USA, Canada, Germany, Iceland, Norway, Belgium and more. Here are the areas where we stand out from the crowd, and can make a significant contribution to your organisation's evidence management needs;
Our solution is intuitive, scalable and highly customisable, and can be accessed securely from a web browser
Method of delivery is flexible according to the organisation's needs and security policy
Mobile & tablet apps help you to securely upload evidence from the field, and add metadata to aid search and accessibility
We've developed annotations specifically for use in law enforcement
We and our partners can build custom-made integrations using our powerful APIs, and have done so for many of our law enforcement customers
We're hardware neutral, meaning that there's no vendor lock-in and the solution will work in your environment
So, let FotoWare address your evidence management needs with our powerful workflow capabilities and APIs. Sign up for a free trial using the button below, and let us know if there are any specific features or functions you'd like to learn more about!
Want to try FotoWare Digital Evidence Management for yourself? Book a demo below to get started!