Anyone in Oslo who's interested in photography might have heard of a name Interfoto. Interfoto is a leading photography service provider in Norway. Established in 1966, Interfoto has been offering a wide range of photographic equipment and accessories as well as FotoWare Digital Asset Management solutions around the country.
As one of FotoWare's oldest partners, Interfoto has a strong presence especially in the public sector providing Digital Asset Management to various municipalities, universities and some of the nation's representative museums.
We met Trond Høglund, Sales Manager for the FotoWare solution at Interfoto to hear why many of the Norwegian public organizations are using Digital Asset Management.
How long has Interfoto been working with FotoWare?
FotoWare used to be a division at Interfoto before being its own company, so Interfoto has been a partner from the very beginning. Interfoto Imaging provided solutions for picture desks of newspapers and magazines, for photographers and news agencies thru the 80`s and 90`s. The digital part of Interfoto developed news solutions, and later, the division evolved into FotoWare as we know them today.
Interfoto has a large presence in the public sector, can you introduce a little bit about your customers?
Interfoto currently has 67 customers in public sector in Norway. This is a mix of government and administration, municipalities, police and military. 11 out of 18 of the county municipalities in Norway are using a FotoWare Digital Asset Management Solution.
Among them what was the most unique and interesting set up you have done?
That must have been digitizing all published books in Norway together with the National Library of Norway (Norwegian: Nasjonalbiblioteket). The National Library's digitization process is a huge project involving several Color Factory servers working on automated cropping, color management and sorting. The digital library project has started in 2006 aiming to digitize its entire collection and currently more than 2.5 million items, including books, newspapers, journals and pictures, are available for everyone in the world.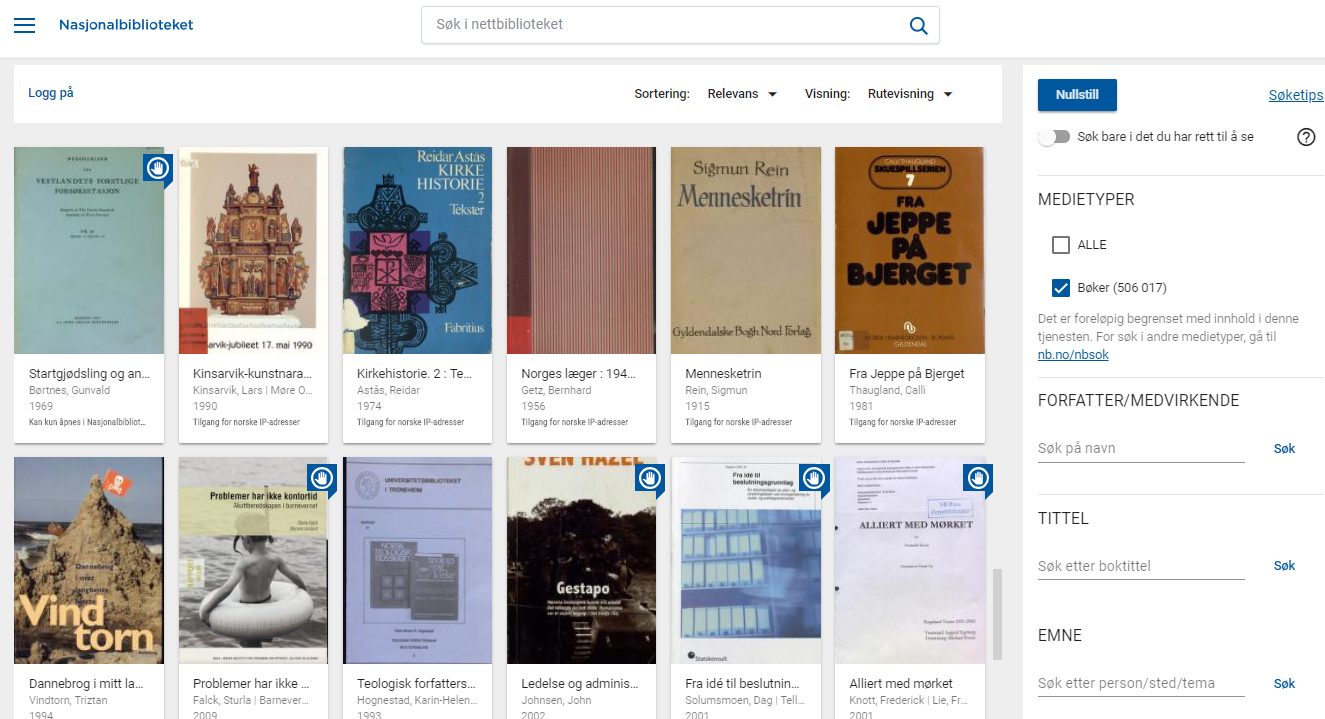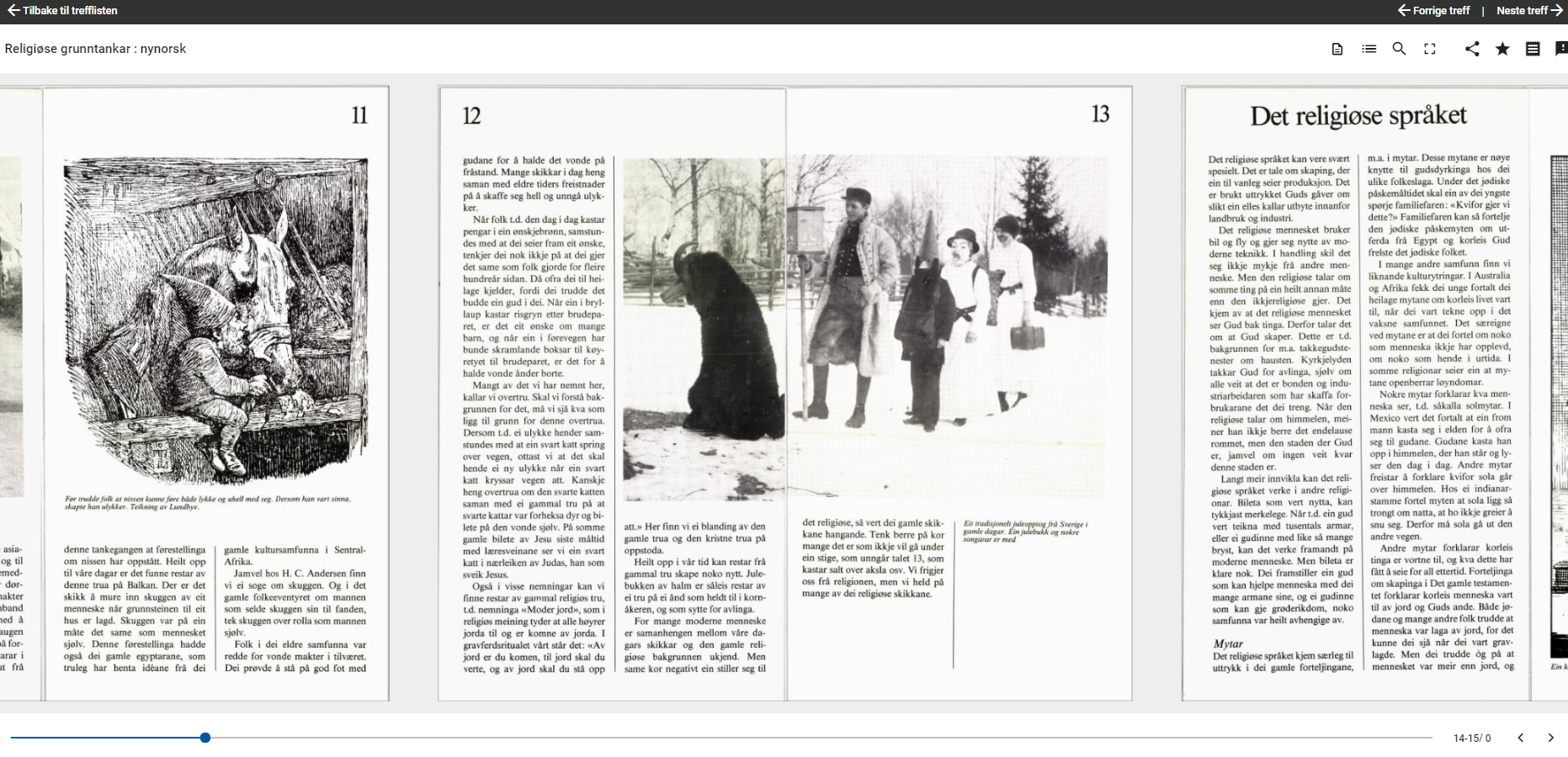 Digital Library of Nasjonalbiblioteket
Why do you think so many municipalities in Norway are using a DAM solution?
It always comes down to control. Without a good system managing the assets in the organisation, a lot of time will be spent finding the right assets needed. If users can't find one, they might use materials without clear user rights. We can provide a flexible, but still controlled system where a user can be confident about using whatever they find with the proper filtering in the background. Besides, the decision making processes in the public organisations usually involve several departments. It can be time-consuming and complicated to track a status of approval in process without a solid digital system to support that. A Digital Asset Management solution provides proof and transparency of the usage of each asset.
How can municipalities and universities determine the return on investment of a DAM for their organizations?
The possible saving of time per user during an average month can be one indicator. The cost of using non authorized material can be another. Especially with General Data Protection Regulation (GDPR) having come into force, organizations in public sectors are also realizing the significant changes it may bring to their daily work. The cost saving from being GDPR compliant will be another benefit.
The interior of Interfoto
Can you advise other organization in the public sector how they can identify whether they need a Digital Asset Management solution?
There are a few questions an organization can ask itself: Can you find the asset you want? Is it ok to use it? Are you familiar with image sizes and formats? Do you need someone to help you? Do you have control on GDPR aspects? If you find it hard to answer these questions, maybe you would need to consider a Digital Asset Management solution.
What motivates you to offer Digital Asset Management?
I guess that the process, working together with the users, towards a good workflow and well-functioning tool for their needs is the fun part. Bringing the huge possibilities of the FotoWare-toolbox into people`s daily work is always rewarding.
Is your organization GDPR compliant yet? Learn how Digital Asset Management can help you with GDPR!