FotoWare at a Glance: 2021 in Review and What's in Store for 2022
By Eunbyeol Koh
on February 16, 2022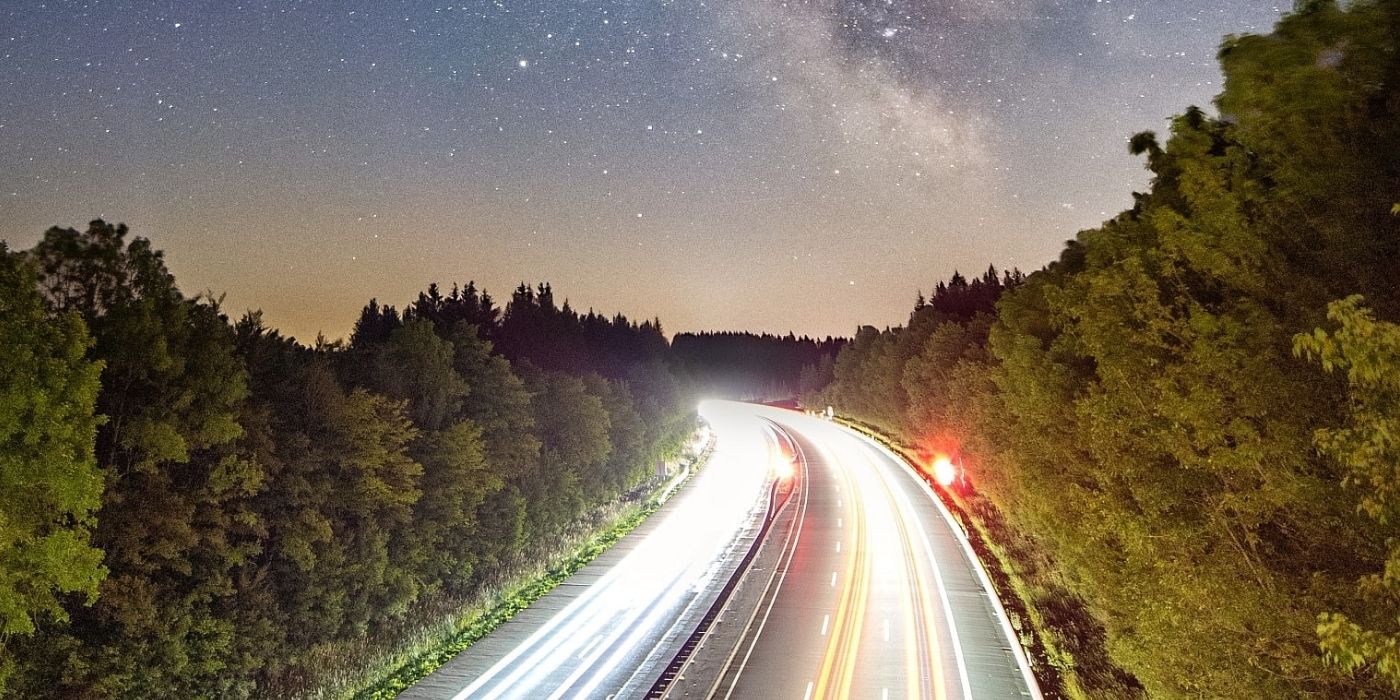 Photo: Ⓒ Evgeni Tcherkasski at Unsplash
Without a doubt, 2021 was a year filled with exciting and impactful milestones at FotoWare. We introduced lots of new features and capabilities into FotoWare and FotoStation, as well as new services and offerings to help users get even more value from our solution. We put great focus on delivering an excellent customer experience, hiring 30 new employees dedicated to elevating customer satisfaction and growth.
Our roadmap for 2022 is built primarily based on feedback from our customers and is full of many exciting plans for the year ahead. We are constantly striving to be at the forefront of the industry and are still determined to enable people and organizations to do more with their content.
In this article, we'd like to highlight some of our greatest accomplishments in 2021 and give you a sneak peek of what's in store for 2022.


Contents:
Getting the most out of the latest features
What happened in 2021?
Consent Management
Early 2021 we unveiled the one-of-a-kind Consent Management feature in FotoWare, enabling teams to handle photos and videos in compliance with GDPR. With this Consent Management feature, users can easily request consent from individuals via email or a QR code. Once a user receives it, they can quickly and easily give their consent on the go via the FotoWare Mobile App. By managing all forms of consent in one place, you'll always know where to go if there's ever any uncertainty around usage rights. This year, Consent Management in FotoWare solution will be even more powerful, with new features including Asset Linking which enables you to link your assets to each consent form gathered. Stay tuned!
User Interface Integrations (UII)
In the fall, we introduced a new feature User Interface Integrations (UII), enabling users to embed external systems directly onto their digital assets in the FotoWare solution. With UII, you can access a 3rd party system and immediately look up information within your FotoWare solution without having to switch to another system or browser. You can embed custom web widgets, such as Google Maps, YouTube, or other internal or external web pages. Providing a bespoke user interface, this feature's a huge timesaver for any team in any industry that handles different types of assets.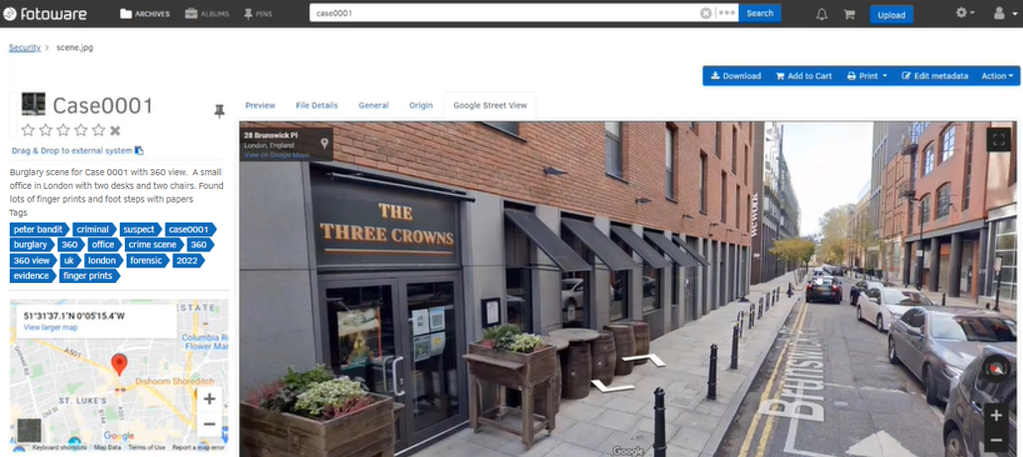 Dark mode
Whether you want to work at night or in low light, or you are affected by visual impairments, you can now use FotoWare with a more accessible dark mode theme. You can easily change your interface to light or dark mode at your preference, or choose 'Auto' and make FotoWare automatically match the light/dark mode set globally in your operating system.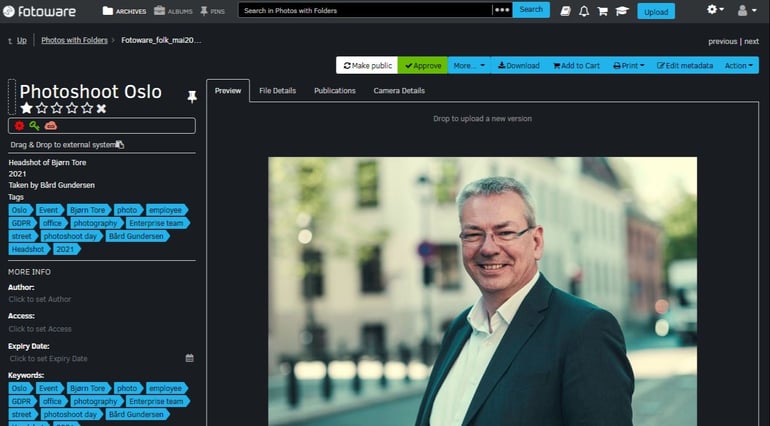 Improved Mobile App
As a result of Covid-19, remote work has now become an integral part of modern work life. However, remote work also comes with certain challenges, especially with many lacking the proper tools. The new FotoWare Mobile App puts the power of a complete Digital Asset Management system in your hand. With it, you can access all your files from anywhere, upload and search files easily with metadata, and collaborate on files securely with internals and externals on the go.
FotoStation Metadata Editor
As a single-user image management solution, FotoStation has been a beloved tool for many professional and hobby photographers, playing an essential part in speeding up their photography workflows. In May, we announced an exciting new update to FotoStation - the new metadata editor - making it quicker and easier than ever for users to work with multiple photos in one go. See how it works in the video below!
What's coming in 2022
Version Control
Version Control was one of the features that many users have wished for - and it's finally becoming available soon! Version Control enables you to track and manage file changes over time, making it possible to revisit older versions and also restore them. The feature is especially useful for teams collaborating on the same project since it ensures everyone has access to a file's latest revision. The feature will be available before the summer, so stay tuned!
Even more powerful Consent Management
Since the launch of the Consent Management feature in May, it's been loved and appreciated by many customers worldwide. We have also received great feedback on how we can improve the feature even further to help users handle photos and videos in compliance with GDPR. One of the new functionalities is Asset Linking which enables you to link your assets to each consent form gathered. With Asset Linking, you will be able to take full control of each and every asset in your organization. Watch a demo in our Tip Tuesday webinar if you want to take a sneak peek.
Enhanced User Experience
There will be lots of new features that will make your life in FotoWare even easier. For example, with Metadata Macros you will be able to automatically add metadata to any assets that are added to an archive using a macro. This allows for generating metadata values needed for future workflows and information directly at ingestion. In addition, there will also be an update to the web uploader, making it much quicker and easier to upload a large volume of files, like videos.
A rich ecosystem of integrations
FotoWare already offers a range of ready-made integrations you can use straight away in your solution, such as Microsoft Office, Adobe CC or WordPress, and we have plans to increase these, to provide you with integrations that meet expectations and allow effortless connection to other market-leading software. Our ecosystem of integrations and trusted partnerships will become even more comprehensive and provide you with a seamless media management experience. Plus, with the FotoWare APIs, you can build your own custom ecosystem with integrations to 3rd party systems that are part of your organization's tech stack.
Getting the most out of the latest features
Maximize the value of your FotoWare solution by making the most out of the latest features! Our Professional Services team is experts at helping our customers to get the best out of the solution and streamline their workflows. They also offer customized services and sessions on a variety of topics to help you achieve your business goals and optimize your user experience.
If you would like to discuss how to get even more out of your FotoWare, you can book a time to speak to our Professional Services team here. You can also explore a wide range of sessions and training available to your organization.