Meet Isabella, one of the newest recruits at FotoWare HQ, adding to our fantastic team of developers! Read on to discover how her interest in coding began, why she chose to pursue a career in tech, and what you can find her doing outside the office...
What is your role at FotoWare?
I'm a UX/Front-end developer, which means I code the user interfaces to make sure that our users have a nice experience with our systems.
What did you do before working at FotoWare?
I was a student and I studied Applied Computer Technology at OsloMet
How did you become interested in technology, software and computers?
It started when I was a child, making a website on Piczo when I was 11 years old. I started with HTML and CSS, and became more interested in coding websites. Afterwards, in high school, I studied information technology and decided to continue my education in technology. I enjoyed every second of the classes, and it made me feel comfortable with tech.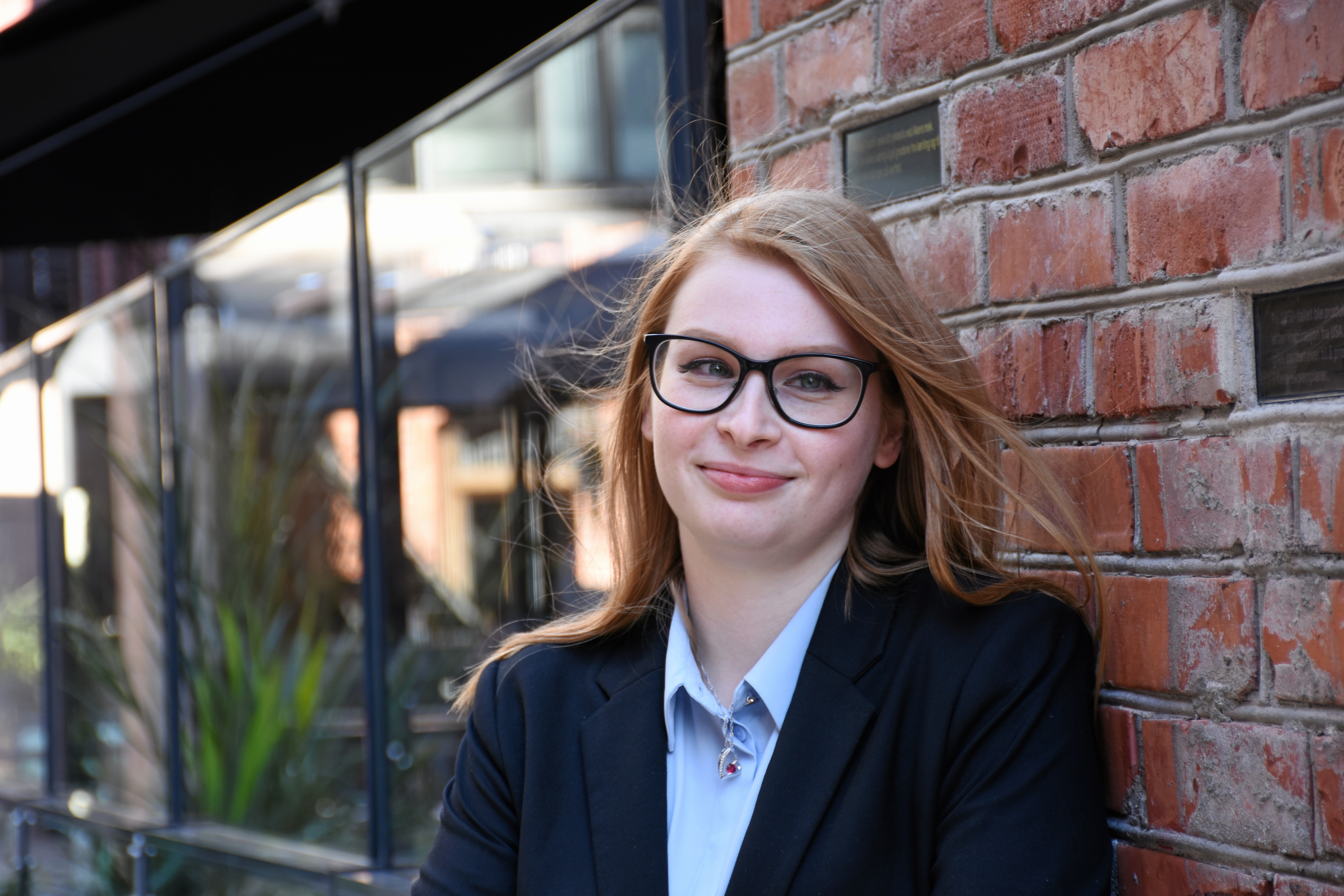 What motivated you to want to work in tech?
I wanted to challenge myself to get into the industry like more and more girls are doing now, because I think it shouldn't just be boys that are programmers. I love design and user experience is very important to me. I also knew that this was an area where there would be lots of jobs in the future, as so many companies today need developers
FotoWare is a partner with Oda, Scandinavia's biggest network for women in tech, and believes in the mission to increase female representation in this industry. How do you think companies can encourage more girls and young women towards a career in tech?
I think it's important that girls are allowed to feel more comfortable with technology to break the stereotype that girls should just be interested in things like makeup. I have studied technology in high school and college and my classes had almost only boys, but I had no issues with that. Technology is not to hard to learn, and once you start, you see that it is fun to play around with afterwards.
What were your first few weeks in the FotoWare office like?
I have been working on a project with some of our development team in Russia, working on FotoWare's self-service sign-up. My role here is to do the frontend, so coding the design and some of the functionality.
This is my very first job, but everyone has been so nice and helpful since I started here. I had amazing first weeks, because of the warm welcome from everyone. They helped me if I needed help right away and everyone has a unique personality here.
Why did you want to join FotoWare - what attracted you to the job and the company?
It sounded very interesting when I first heard about it because FotoWare is a big system. I have always been interested on working in a company that has something do with technology and DAM software is unique - you have so much functionality to play with while having your important files safely stored.
I also liked that the company was international. My English isn't that good because I've never had to regularly speak English, so I thought this would also be a good opportunity for me to improve that, too!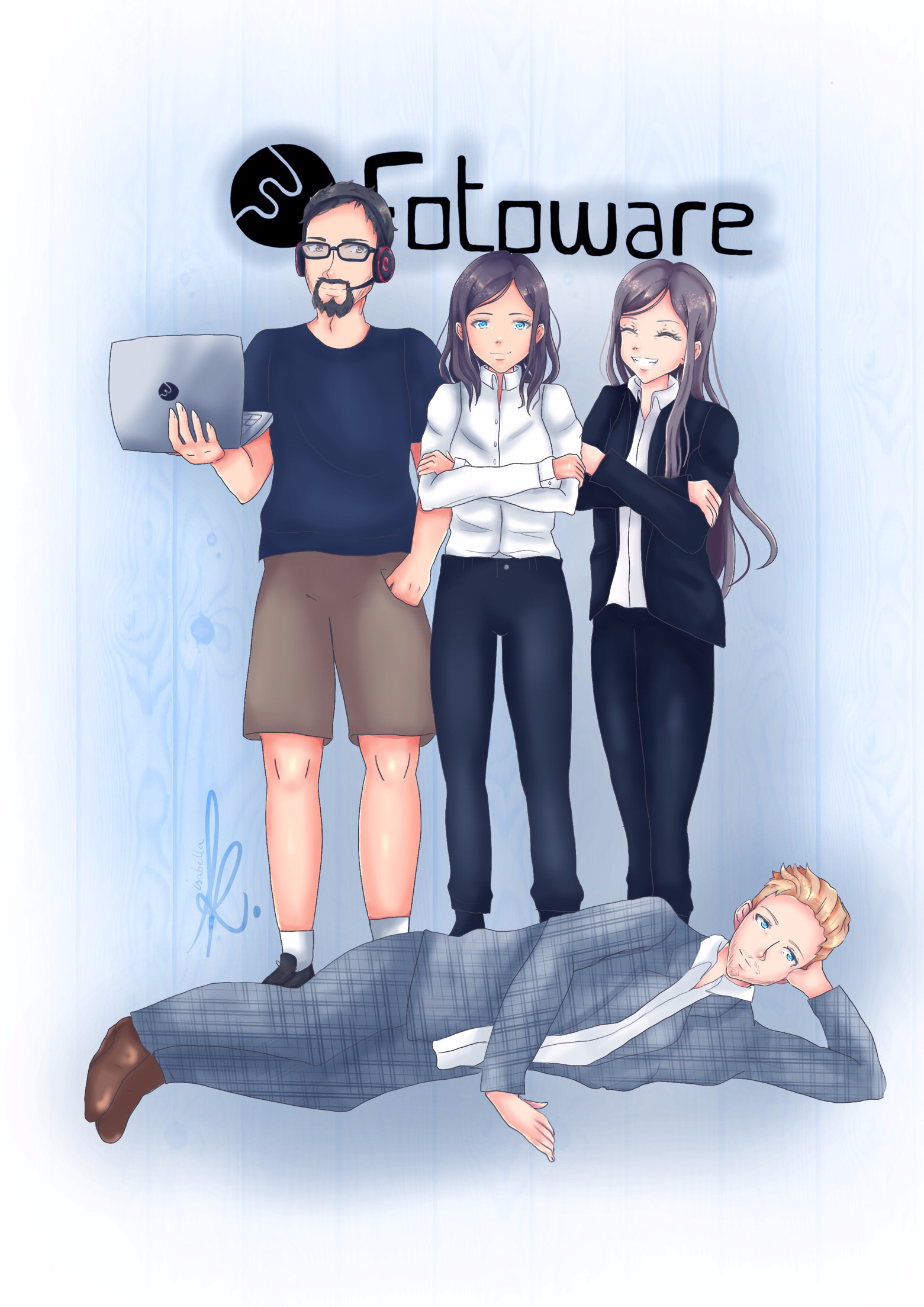 What do you think you will most enjoy about your job here?
Well, I know that I will learn every day from this, and being a developer is one of my dreams. I'm still young so I know that I still have a lot to learn, and hopefully I will have opportunities to show my skills.
Where can you be found outside the office?
I like to draw, but I don't call myself an artist! I like to draw digitally with my iPad, and it's mostly Anime and Manga.
What was the inspiration behind the drawing you made (left) of some of the FotoWare team?
I wanted to make a little gift to FotoWare, thanking them for giving me the job! The team here have helped me so much that I wanted to give something back. I tried to put a little bit of the personalities of the people in the drawing - from left to right is Chris Stival (Support), Anne Gretland (CEO) and Radmila Milenkovich (Marketing). On the ground is Andreas Gnutzmann (CTO)! 😄
How did you describe Digital Asset Management to friends and family?
I told them that Digital Asset Management allows you to upload and share your files, and then easily find them again by using tags. I showed my family my own FotoWare DAM too, so they all know how it works! My father was a programmer too, working on traffic lights, so he has more of a technical understanding.