Digital Asset Management for the Marketing and Communications Department
By Bettina Berntsen
on December 11, 2019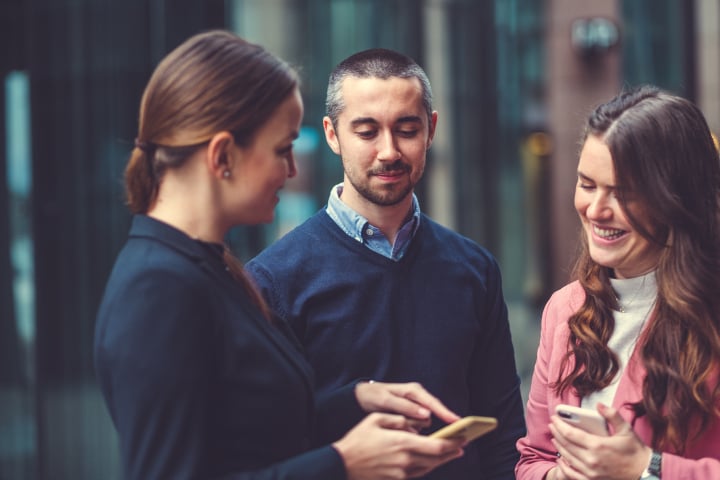 We know that Digital Asset Management might be an unknown term to many marketers and communications people, although it really shouldn't be! How many times have you asked yourself where to find that picture, which so greatly visualizes the point of what you're trying to communicate? Or where you can find those media files that your team agreed to use in the upcoming sales campaign? In this article, we aim to show you why Digital Asset Management is the answer to those questions (and many more!) that you're probably asking yourself on a day-to-day basis.
The Difference Between Digital Asset Management and Cloud- or Local Storage
Regardless of industry, those working in marketing and communications know that what you're trying to tell your customers, followers, target group or similar is highly dependent on visuals. It can be in a video format, a picture, an infographic, press photography - the list goes on. Perhaps you recognize file names like these:
press-release-2019-dec-final-rev-final-rev-FINAL
or
2019-fall-campaign-retail-facebook-final-yourinitials-final-FINAL
?
Simply put, Digital Asset Management is the business of organizing, storing, and retrieving rich media, and managing their digital rights and permissions. In the context of working as a marketing or communications manager, using a Digital Asset Management system helps you to easily store, administrate, share, and find media files that you or someone you're working with need – when you need it.
The difference between storing media files in a cloud-sync solution (like Google Drive or Dropbox), locally on your computer or external drive is that you are dependent on remembering complicated file names or folder structures. With a Digital Asset Management system, you can store, find, and share content in the blink of an eye, without needing to know exactly where you left off the last time you were working on them.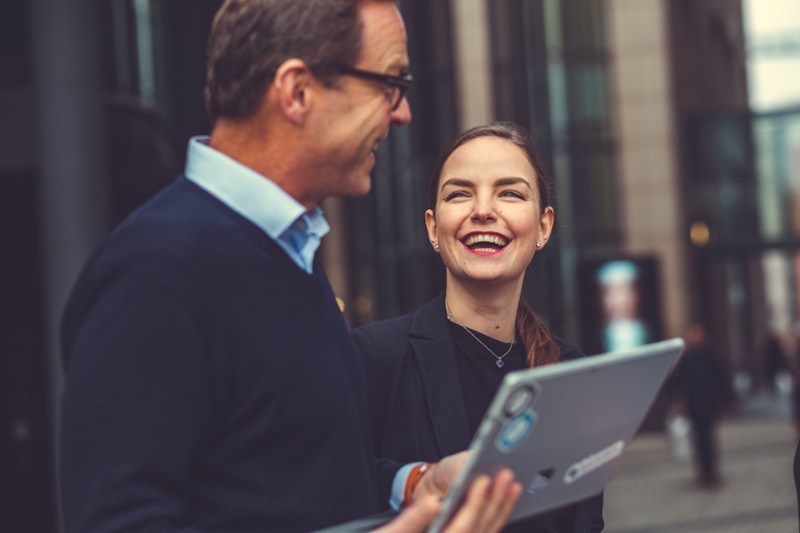 Typical challenges for Marketing & Communications
Some of the challenges that those working in marketing and communications face are the following:
You can't find files when you need them or you rely on someone else to be available to help find it for you.


You are the acting librarian for other departments, re-sending the same presentation or image over and over.


You have difficulty sharing files externally, with an agency for example.


You don't have control over old files such as outdated logos, old company presentations or similar, which are no longer approved for use.


You don't have control over which files are used where and when.


You spend a lot of time downloading, resizing, and uploading images or other graphical files to presentations or your web CMS.


You receive large files in a format that can only be opened with specialty software before you can actually do something with them.


You have the same file in several different formats: for Facebook, for LinkedIn, hero-image, email banner and for the press.


You can't ensure that the use of images where you can identify the person, typically an employee, a customer or similar, is approved for use. Basically, you're not GDPR compliant.
Benefits of using a Digital Asset Management system
For someone working in marketing or communications, the benefits of using a Digital Asset Management system such as FotoWare are many. Firstly, it's time-saving! If you think about how much your time is worth, and how fun it is to spend time on tasks that are value-adding to your role and company you work in, the minutes really add up each week, month or year. Here are some of the benefits of FotoWare:
When files are tagged with metadata* you are no longer dependent on remembering file names or locations. Think of it like hashtags on Instagram. Your upcoming January campaign files could be tagged with the following: 2019 campaign, January, Facebook, Target Audience Retail, and any other keywords that could help you easily find your files.


Instead of receiving the same questions from colleagues about where to find files, you can create a smart folder for your colleagues. This can display the latest approved company files, specifically tailored towards the Sales department, for example! And if that doesn't work: you can make albums in your FotoWare that you quickly can share a link to.


With FotoWare's out of the box plugins, you can integrate FotoWare to your CMS so you no longer have to download, resize, and upload images or other graphical files to your website. Simply search, find, and insert whatever you need, when you need it! This also goes for Microsoft Word and PowerPoint, along with Adobe InDesign and Photoshop, which is a feature you and your team, and many others (Sales department and their sales presentations - hello!) will most likely appreciate too.


Create an album of the files you want to share with your external agency and decide if they should have download rights or not. Make it easy for both parties to know which files are the current ones, so you never need to wonder which file was the final final final one.


Render the desired size of images on the go so you only need one original file. You can even create smart buttons to make the process smoother!


Put an expiry date on files you know should no longer be used after a certain time, or revoke old company logos that definitely shouldn't be shared. That means no-one else but you - and those you decide - can have access to those files.


Keep track of the use of files, such as images or infographics in blog posts, eBooks or similar, making sure that you display a diverse, but consistent brand.


Reduce the cost of specialty software such as Adobe InDesign or Photoshop licenses as any file format is previewable in FotoWare.


Seeing and screen-grabbing from video files. Simply press play and snip out the frames you need, when you need them.


Bonus: did you know that metadata actually improves your blog posts and web articles too? That is why metadata ensures that your images and graphics are tagged correctly and therefore, easier shows up in searches!



Continue reading: Top 5 Reasons Your Marketing Manager Needs a DAM
Conclusion
As you can see, there are many benefits of using a Digital Asset Management system like FotoWare in a Marketing or Communications department. It's about saving time for yourself and in your collaborations, and most importantly, making sure that your brand is represent consistently on social media, your websites, and in the press!

In FotoWare, we offer a 14-day free trial of our system. Want to check it out? Get full functionality, with no credit card required, and the opportunity to change the way you work with your files!