Choosing Digital Asset Management with Frederic Sanuy [Interview]
By Radmila Milenkovich
on August 7, 2019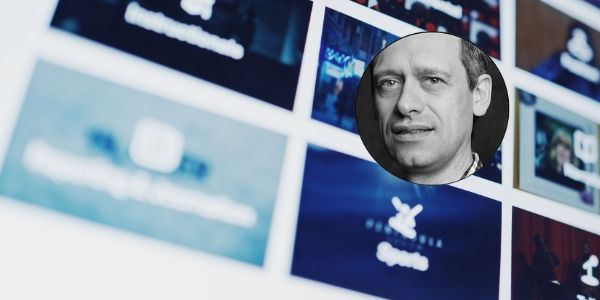 Frederic Sanuy is a 25-year expert of the information technology industry, with Digital Asset Management (DAM), photography workflow, Product Information Management (PIM) and Content Management System (CMS). He advises customers and technology project leaders on digital strategy, technology business cases, and vendors to improve the customer experience. Fred writes RFPs (request for proposals) and blog articles alongside speaking at DAM conferences and marketing events.
Read Fred's advice on how to choose your DAM vendor, as well as his thoughts on what drives innovation in the DAM industry.What is your advice to people when choosing their DAM vendor?
Selecting a DAM system is now a real challenge regarding the growing number of vendors during the last years, alongside the acquisitions of some of them. The first step is to write an RFI (request for information) in order to build a shortlist based on the customer discovery. Then make a gap analysis, resource audits, governance, but also take into account the localization of the different facilities in the world. Not everybody speaks English, therefore it's important to get a support team or a partner that is able to support the DAM system worldwide.
Also, make sure to prepare real demo scenarios for the shortlist of DAM vendors you're considering and build your Proof of Concept. Digital Asset Management is worth the investment and helps within communication, however, it can also be a challenge in the customer journey regarding the efficiency of the management of the assets in daily operations.
What do you believe are the drivers for innovation in the DAM industry?
It is all about the customer experience and personalization. A DAM system has to be able to provide a responsive User Interface (UI) with a User Experience (UX) that fits the customer experience. Examples are:
Drag and drop
Easy UI for quick onboarding
Personalization for providing the right content at the right time
Artificial Intelligence for an enhanced experience
Predictive workflows
Digital Rights Management based on face recognition
The best innovation is to provide the best cocktail of connectors (PIM, CMS, Social, KPI, Google Vision, AWS recognition). Do not reinvent the wheel! Sit with your customers and stay close to your engineers in order to develop the right technology stack for great customer engagement.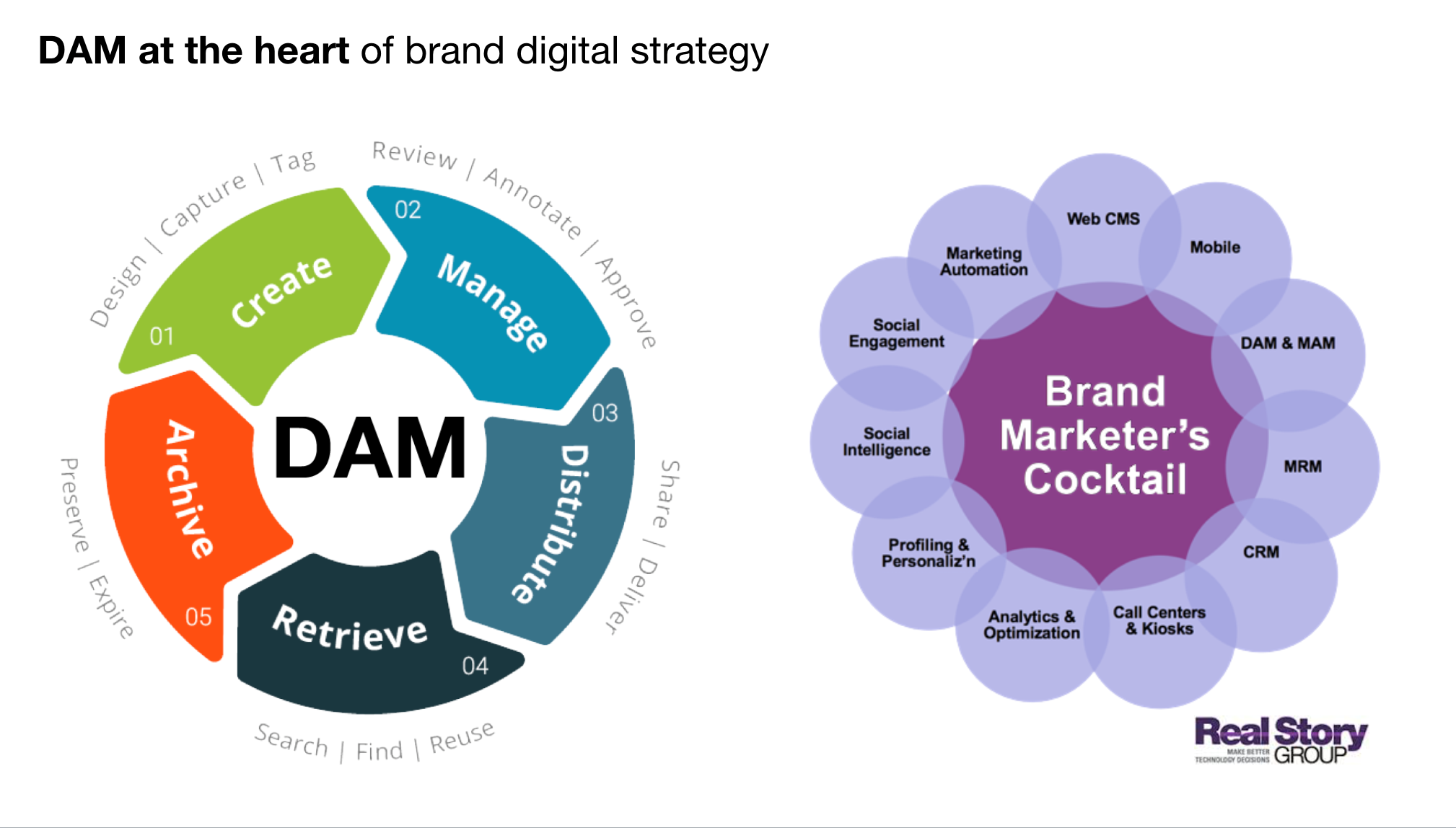 Source: Frederic Sanuy
What are your tips to those migrating from on-premise to the cloud with their Digital Asset Management?
Get control of your metadata. Thanks to IPTC, you can save all your data into your files even with a custom layout of metadata. Using workflows, you can also insert project metadata into the files. Only then, you can start thinking of your migration path to a new DAM system or to the cloud. Some DAM vendors are not following these steps, and it will cost a lot of money to get the files with metadata. Sometimes you can use some ETL in order to synchronize the content between two DAM systems.
Learn how you can increase the value of your content with metadata - Download the E-Book today!

In your experience, are there any markets that have been quicker to adopt Digital Asset Management?
It is very difficult to say. However, small companies or agencies, or companies with a DAM Manager, are often quicker to adopt a DAM. Larger organizations that already has a couple of DAM systems in production across the facilities in the world, a strong project management team is crucial.
Today, we face all the public clouds, like DropBox, Box, Drive, Wetransfer etc. It's important that DAM vendors see these as great input channels, alongside with Sharepoint, which is often used in larger organizations.
If you have a project team working agile, a DAM manager and a great UI you can quickly adopt a DAM and you can reap the benefits quickly. The DAM is the main step to improve communication with the best ROI. DAM is worth the investment.
How is DAM received in the French market, particularly outside of News and Media?
DAM is not mature in France compared to the US or the UK and is not yet in the center of their digital hub. DAM is still searching for its' maturity model, and many think that as soon as you have some thumbnails inside a web UI you have a DAM, which is not the case.
It is important to think about the Return on Investment (ROI) for a company despite the business turnover of people. Think first about the content and the users and try to leverage that across all departments of the company.

What are the bottlenecks to consider, from your point-of-view, when organizations are considering a DAM?
It is all about what a DAM is to the company beyond organizing marketing, IT and the C-level decision makers. Many marketing systems like SalesForce, PIM systems, CMSs are supporting asset management so many ask the question "Why do I have to buy a DAM system when Sharepoint can store assets? Alternatively, my PIM system can ingest assets? Or I can use DropBox for Business?"
It is the responsibility of the DAM vendors to improve their user experience in order to facilitate the onboarding process, and providing connectors to for example PIM, CMS and Social Media. Connectors are key to the success of DAM in an omnichannel technology stack.
How do you see the future of the DAM industry and how will it stay relevant when we see that large IT platforms such as Google and Apple add DAM-features to their native apps and services?
It is, in fact, a danger as I was explaining before. The future of DAM has to follow the customer experience with easy and responsive UI, connectors and not providing a list of features.
Brands are everywhere, and all the stakeholders have to be able to connect with the DAM on any devices at any time driven by a business workflow in order to approve the right content at the right time.
It is all about AI, but integrated with smart business cases, to provide predictive workflows, work spaces, and advanced metadata. It is no longer the time to provide basic analytics of who is doing what and when. It is all about the capability to measure the performance of a marketing campaigns across all the communication channels and to be able to aggregate different sources of data.
I think this the right path for any DAM system. Forget managing large libraries of assets with other cloud services that will be closed or changed maybe before the end of your project. We are talking about an enterprise DAM.
Learn more DAM Myths and how we bust them with this free E-book: