Facsimile from Finansavisen Aug. 13, 2018.
The article is originally written by Journalist Henrik Charlesen in Finansavisen and published in the Norwegian newspaper Finansavisen on August 13, 2018. FotoWare has translated the article into English.
When the White House Historical Association wanted to prepare and make public its image archive of 25,000 images, the organization chose Norwegian technology from FotoWare.
"They chose us because we have a scalable solution that doesn't limit the number of images that can be stored or the number of logged-in users," says Anne Gretland, CEO of the software company FotoWare.
The White House Historical Association, a volunteer organization, has just opened its entire exclusive image archive with 25,000 rare and unique images to the whole world, using FotoWare technology.
"Another benefit was the solution's ability to cater for all the employees' needs in processing images," says Gretland, who has been working for 16 years in Microsoft, and who recently joined FotoWare after a couple of years in Compello.
Founded by Picture Editor
The staff at The White House Historical Association can now work with images internally in the organization. They also have a separate page for sharing images with the public.
- These two pages are separate because they serve the needs of different user types. Also, staff isn't required to be logged in at the office to edit content – they can work from any location using a smart phone, a tablet or a PC.
FotoWare delivers software within the Digital Asset Management (DAM) segment, a market experiencing strong growth, as the number of images only increases, and more and more companies discover the advantage of easily finding and retrieving relevant content.
FotoWare was founded by Ole Christian Frenning, former photo editor at Aftenposten, and Anders Bergman, in 1997. In the course of 20 years FotoWare has grown to become a world-leading supplier of this sharing technology.
Money Making Machine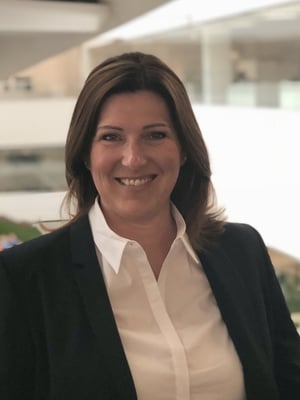 FotoWare had a turnover of 40 million NOK last year and the company has 33 employees from nine different nationalities. In the last ten years, the company has paid dividends of about 40 million Norwegian kroner to the owners, which mainly consist of the founders and their closest families.
The Norwegian software company has around 50,000 registered users and 4,000 customers in 47 countries. The company also has partners, or resellers, of their software in 42 countries."Globally, there are 50-60 DAM suppliers, and our goal is to establish ourselves as an even more world-renowned brand name by 2020," says Gretland, and continues: "Although we have customers all over the world, we have been quite anonymous so far, but we have strengthened our marketing efforts and are increasing market share. Customers in the field of Police, Museum, Retail, and Media have been FotoWare's most important source of revenue in recent years. The company's largest customers today include Australian Defense, Thomson Reuters, Volkswagen, and Axel Springer Verlag. Some of the largest customers have 2-3,000 users.
FotoWare also has many British police districts in their customer portfolio, including North Wales Police and Scottish Police.
"It's interesting to see how police use our software to fight crime. Our system makes it much easier and faster to identify criminals and pass this information on," comments Gretland.
Moving to the cloud
Over the last three years, the company has been working to move the software into a 100 percent self-service solution, which makes it easier to deliver updates and better security to all customers at the same time. This is what Software as a Service is all about.
"We are now adding the finishing touches to our SaaS solution, which will greatly impact the way we scale in the future," explains Gretland.
"So far, our customers in the cloud account for some 5 percent of sales, but this will increase significantly in 2019 when both the customer base increases and more of our existing customers move to a subscription model.
FotoWare aims to reach a NOK 100 million turnover in 2021. Much of this growth will come from international customers. Even today, some 85-90 percent of the income comes from abroad.
"We are working hard to maintain the pace of innovation and create solutions that will be relevant and provide high value for customers, whether two years from now or five," says Gretland.
---
Infobox:
Norwegian software company that has grown for 20 years to become a leading supplier of image databases (Digital Asset Management systems).
Over 50,000 users and over 4,000 customers in various industries across the world are using FotoWare.
Their customers include NRK, Lindex, The White House Historical Association, The Financial Times and Volkswagen.
Founded by Ole Christian Frenning, former photo editor of Aftenposten and Anders Bergman in 1997.
Did you know?
The White House Historical Association (WHHA) is nominated for the National Archives Award in the category Digital Legacy. Their project "Cloud-Enabled Preservation of Life in the 20th Century White House" consists of 7 terabytes of digital photographs that are stored and organized in FotoWare's Digital Asset Management system. The library holds over 10,000 high-quality photographs and is key for the Association's public outreach and access to collections - especially because the WHHA does not have a reading room where users can come in and conduct research. The WHHA sets a leading example of how smart and innovative technologies can be the backbone of making information available to the masses.
Do you want to learn more about Digital Asset Management? Download our e-book DAM Myths vs. Reality and bust some myths with us!