Building Global Brands with Sports Influencers [Interview: Michael Joustra]
By Alex Kronenberg
on August 21, 2019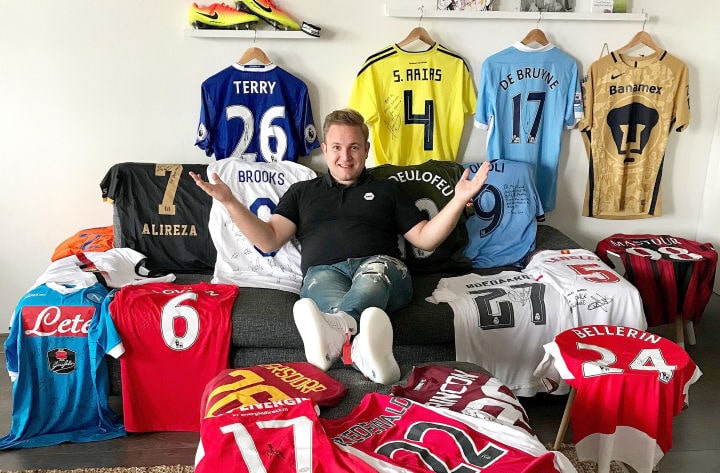 How can you work with influencers to grow your brand, encourage visitors to your e-commerce store, and increase sales? If there's one man who knows how, it's Michael Joustra.
As one of the first members of the team at BALR, a football, lifestyle, and fashion brand from the Netherlands, he has worked with many of the biggest world class athletes and sporting legends, and was responsible for the incredible growth and management of BALR's social media presence. After such success, Michael has taken his experience into the agency world with Wannahaves, helping other brands to replicate these results with a star-studded list of sporting talent. Discover Michael's story and his thoughts on the industry, as well as his favorite influencer marketing tools and tips for fellow marketers.
What's involved in your role as Head of Influencer Marketing at Wannahaves?
We work a lot with global A brands such as Redbull, Nike, Puma, Adidas, Sony, and Samsung and I'm responsible for all the campaigns being done with influencers, as well as the social media management that we take care of for brands, such as InterSport. We manage the InterSport football account on Instagram which is very successful – we've got more than 200,00 followers in the last 4 months, which is pretty damn cool.
How did you get involved in Influencer Marketing at BALR, before Wannahaves?
I used to run the complete influencer marketing strategy at BALR, the fashion brand, and that's how most people know me. I started out running the Instagram account for BALR, so I did all the posting and strategy on what our account needed to look like, what we needed to post, how we could grow and how we could get people from Instagram to our webstore. When we had just 10,000 followers, we were getting many of them to our store, but then when we hit 100,000 followers, and then 500,000 followers, we saw it was much easier to get many people to our website. So, growing our Instagram became the Holy Grail and by using footballers, basketballers and American footballers, we saw that we could grow so quickly and easily that it eventually became a business on its own – so we started Wannahaves! I stopped doing the Instagram account right after we worked with Odell Beckham Jr., because we saw that if we can get A-list celebrities to wear our brand, then I should use my time more wisely to reach out to all these athletes.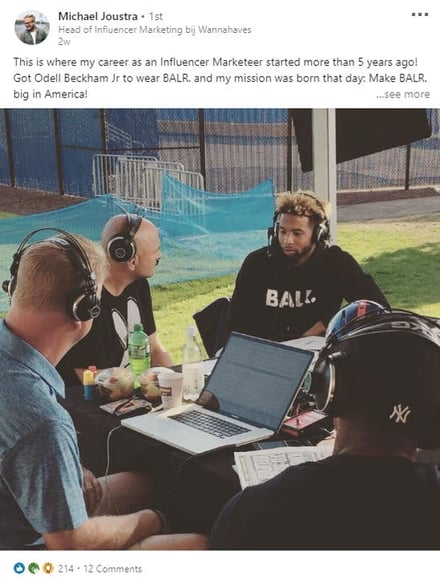 What size was BALR when you joined?
BALR was created in 2013 by Demy de Zeeuw, Juul Manders and Ralph de Geus and I joined in November that year. We had zero followers when I came in as the company had just been founded and there wasn't a single product or even a website at that stage – I did that and the social media for a while, and then the influencer marketing. By the time I'd started doing more influencer work, and stopped managing the social media, we had around 750,000 followers.
What has been your favorite influencer partnership you've managed?
I've got many American celebrities to wear our brand like Swizz Beatz, DJ Khaled, and we also shot some cool content with the American singer Mario. Another highlight was meeting Diego Maradona in the Netherlands which was cool, and we spoke for almost an hour, but Fernando Torres was an exceptional one because we did a really great photoshoot with him and got to hang out a few times.
You started working with influencers 5 years ago, before 'Influencer' even became a popular term. How important was this strategy for BALR?
5 years ago, nobody was doing this. We started sending a lot of gear to celebrities and asking them to do some posts in return, but there weren't any other fashion labels doing it. Every player liked to receive a package from us and did their posts, and that's how we grew quite rapidly from 0 followers to 1.2 million. Timing was key for us because we were at the right place, at the right time, and on the right platform.
Is it harder for brands to grow like that now?
Yeah, it is. You only have to look at how the algorithms have changed now on social media. You used to be able to get loads of new followers if a famous guy or girl posted about your brand, but it's not as crazy as it was 5 years ago. You would get so many back then! Now, it's totally different.
What advice do you have for marketers working with influencers, or thinking about working with them?
I wouldn't use influencer marketing for direct sales, to be honest. If you use influencers, it should be from an awareness perspective, getting people to know your brand rather than getting people to buy your brand immediately. People on Instagram aren't buying anything just because they've seen it once or twice. Getting multiple people to wear your brand, that actually helps, but not the one-offs.
My advice is never to just do a one-off. That doesn't mean you can't work with just one influencer, but if you do that then you have to do it multiple times. Let them use your product for a long time, and then get them to give a call-to-action to their audience – like a 'swipe up' in their Instagram story, where people can actually go to buy the brand. But I wouldn't do that in the first or second time you work with an influencer, because people need to get familiar with your brand. The followers now are smarter than they were 5 years ago, they can easily tell when it's a paid promotion, so if they see influencers promoting something often then they can see if the partnership is authentic.
You also have to pay attention to what the influencer is posting currently, and consider what they have to post for your brand. If an influencer is often using another brand that conflicts with yours, then you shouldn't work with them because it's not authentic, and people can see that. You also really need to think about what your company stands for, what are your values, and see if that fits with what the influencer posts. It's simple things but still so many brands are struggling to get these decisions right.
🔑 Major Key Alert! @djkhaled is one of the most inspirational guys in the game and the best @RED ambassador in the world.
🔃 If you want to #ENDAIDS
▶️ https://t.co/5euF9wQJG5 pic.twitter.com/YwUfbgi1VM

— BALR. (@balr) November 22, 2017
As a marketer, what tools/software could you not live without in your role?
I use sideqik a lot. It gives you a lot of insights about influencers and their audiences. When we're working with a brand, we make a new campaign in sidekick and then gather all the information about the post that the player did about the brand. With that we can see what the output was and the total worth of that output, so we can see that individually for each influencer, or for all influencers involved in a campaign. You can export these campaigns and send them to the client to easily understand and visualize the value of the activation and what the ROI is for the campaign.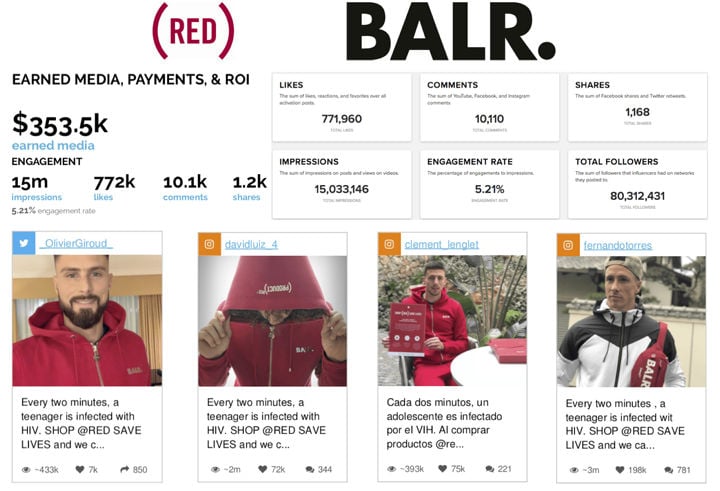 To keep up with Michael's journey, follow him on Instagram or connect with him on LinkedIn