A Photo is Worth a Thousand Words - World Photo Day
By Radmila Stolz
on August 16, 2018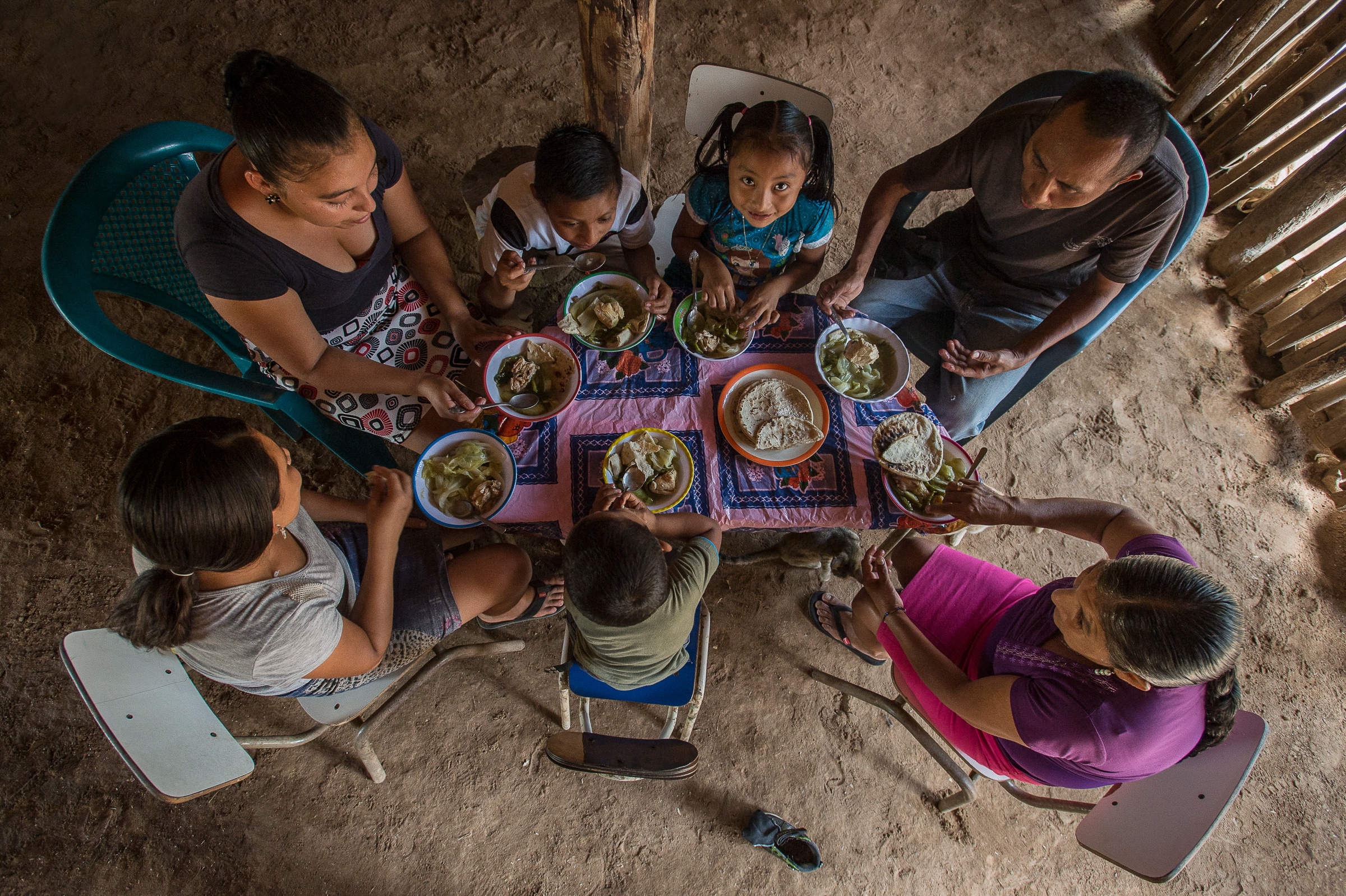 At FotoWare, we want to make a difference - in everything we do! We want to help give accessibility to the masses, to spread knowledge and tell the stories that matter. We want to help our customers carry out their missions and values with ease and efficiency.
We always set a high priority on the visual, making sure that our users can provide a better life for their photos, graphics, and videos. Almost everyone in our team has a passion for photography and even FotoWare's founder was Chief Picture Editor at Aftenposten when he realized that the world needs Digital Asset Management.
Today, we are proud that hundreds of companies make a difference in the world through photography, and are powered by FotoWare. We wanted to take this opportunity for World Photo Day to feature some of the causes that our users, and friends of FotoWare, fight for. Share your support - tag us in a photo on social media that is worth a thousand words to you.
---
1. The Image Works
"The Image Works is a curated, independent stock photography agency that brings together photographers and specialized collections from around the world. Our images come from a variety of sources, including top-notch photojournalists, a network of affiliated agencies, specialized collections, museums, and newspapers. With both historical and contemporary material, the result is an incredibly diverse yet focused collection of over 35 million images. Over 2,000,000 of these are available through our website." http://theimageworks.com/about.php
Demonstrators rally at Demens Landing Park before the Women's Solidarity March St. Pete in downtown St. Petersburg. St. Petersburg, January 21, 2017: St. Petersburg Police said 20,000 participated in the event, which made this sister event to the Women's March on Washington the largest demonstration ever held in St. Petersburg. ©Tampa Bay Times / Eve Edelheit / The Image Works.
2. Wings of Support
"Wings of Support is is a private initiative of KLM employees. Our purpose is to help children in countries that KLM flies to by means of facilitating education, shelter and medical care. Thus, Wings of Support wants to bring about sustained improvement of the quality of life of these children in their own environment." https://www.wingsofsupport.org/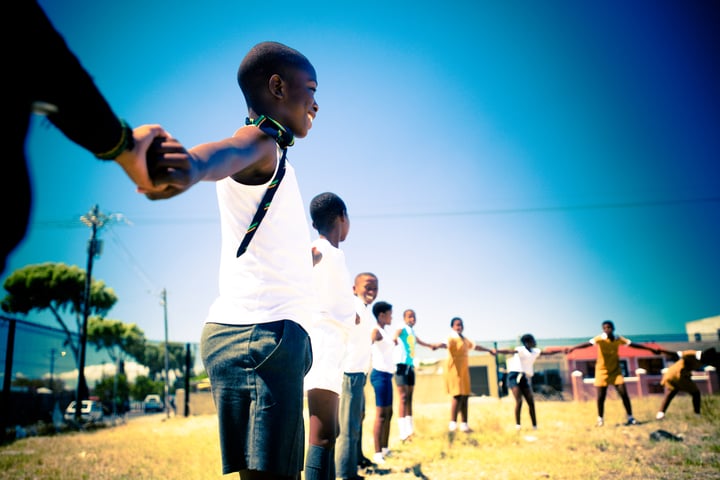 Photo: Wings of Support / Jouke van der Meer
3. Ami Vitale, National Geographic photographer
Ami Vitale has traveled to more than 90 countries, bearing witness not only to violence and conflict, but also to surreal beauty and the enduring power of the human spirit. From covering wars to environmental and wildlife stories across the globe, Ami has made it her mission to tell the stories of people and what connects us all.
On March 19th, the last living male Northern White Rhino, Sudan, passed away. Ami Vitale is giving back to the Lewa Wildlife Conservance. "I recently returned from a trip to Northern Kenya where I was privileged to witness the vital work being done to protect endangered wildlife and strengthen local communities who are a part of the Northern Rangelands Trust and Lewa Wildlife Conservancy."

This is a tremendously hopeful story in the midst of the horrors we hear every day coming out of Kenya and Africa, and your support will help them to continue their work. https://www.amivitale.com/product/rhino-2/

Photo: Ami Vitale
4. World Food Programme
'Assisting 80 million people in around 80 countries each year, the World Food Programme (WFP) is the leading humanitarian organization saving lives and changing lives, delivering food assistance in emergencies and working with communities to improve nutrition and build resilience.' http://www1.wfp.org/overview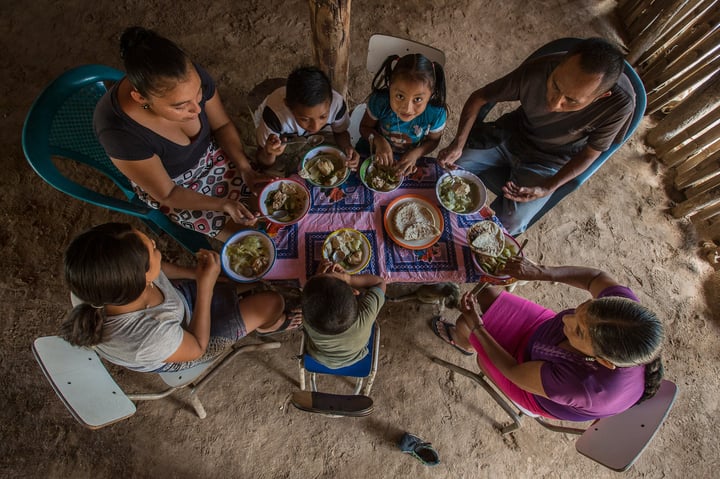 El Salvador, Department of Morazán, Caopera Municipality, Community Calavera, 07 April 2017

Under the Resilience and Climate Change Programme in El Salvador, WFP provides agricultural training in the Calavera community, building the resilience of the 163 households involved. The main source of income in the community comes from subsistence agriculture, however the soil in the area is of poor quality. To improve this, WFP facilitated soil conservation trainings and provided all beneficiaries with irrigation systems, which allows them to have crop production all year round. Beneficiaries noticed improvements in their land due to soil conservation, which has improved water infiltration, slope ditches and decreased erosion. Beneficiaries also participated in practical trainings, learning how to cultivate vegetables in an area of 400 square metres per beneficiary. Families now have access to a much more diverse range of foods – tomatoes, sweet pepper, eggplant, green beans, pipián, squash and coriander – and can earn an income by selling the surplus to surrounding communities. Beneficiaries receive vouchers from WFP for their participation in the programme, which they redeem for cash at local banks and use to purchase food for their families.

In the photo: Cristina Martinez Perez, a beneficiary of WFP's Resilience and Climate Change Programme in El Salvador, and her family of seven enjoy a meal of chicken soup she made in their home in community Calavera. (From bottom right, clockwise): Maria Lidia Perez, Fabricio Gabriel, Ana Carmelina, Cristina Martinez Perez, Santos Gregorio, Yeimi Judith, Santos Alejandro Martinez.

Cristina only makes soup when she receives her WFP voucher, as she cannot afford the ingredients without it. The voucher allows her family to have access to varied foods like fruits, meats, cereal and dairy. In addition, her agricultural work for the programme means she earns her own income through selling the vegetables she grows.

Photo: WFP / Rein Skullerud
5. PhotoVoice
"Working in partnerships with other charities, NGOs and community organizations, PhotoVoice designs and delivers tailor-made participatory photography, digital storytelling and self-advocacy projects for socially excluded groups. Our pioneering and award-winning approach brings together arts, media, development, campaigning, and social change to deliver projects that enable voice, build skills, deliver advocacy and work towards sustainable change. PhotoVoice's vision is for a world in which everybody has the opportunity to represent themselves and tell their own story." https://photovoice.org/vision-and-mission/
On the Photo: I want to show the effects of drought - everything becomes dry, including the seeds which bring resources. On the ground the seeds weren't visible so I have learnt to be active and use my hands to place things in order to reveal the reality of the situation. © Kula Taro Wariyo 2015 | PhotoVoice | Christian Aid | 'BRACED' | Ethiopia
Want to learn more about how your organization can make a difference through photography and Digital Asset Management? Book a demo with us below.