Located in beautiful Oslo, FotoWare unites an international team striving for global growth. We are 27 employees based in Norway, Australia, Sweden, and Russia. What is it like to be part of a small team that offers digital asset management solution to over 4000 customers globally? Check out the list of 9 great reasons to work in FotoWare, by the two newest members in the marketing team - Alex Kronenberg and Radmila Milenkovich.
1. Cutting Edge
FotoWare is a forward-thinking company that has always been at the forefront of technology. Working at FotoWare means being part of a team that is always striving to try new things, seeing how the latest technological advancements can benefit us, our partners and our users.
2. International & Diverse Team
A team of 27 people consists of 7 nationalities and 25% female employees. We strongly believe that diversity brings out the best in us, and that when we can complement and challenge each other, we learn and grow. In FotoWare we build on each other's strengths. Some of our colleagues moved across the Atlantic to be part of the team.
3. Learning & Development Opportunity
In FotoWare, everyone loves learning. If you want to learn more about a topic or further develop your skills in a new direction, you get the encouragement. FotoWare encourages employees to attend courses, power breakfasts, and classes, so you can continue being a better version of yourself. An investment in your learning and development is an investment in our team, partners, and customers.
4. Providing Value
Working at FotoWare, it's clear to see the impact that our software has on our users. It's inspiring to know that what you're part of, and what you do, genuinely makes a difference for companies and organizations creating incredible content, and doing great things in the process. We're proud to know that our role helps.
5. Open & Social
We are proud of sharing the culture of social interactions in an open-space and innovative work environment. Our team members are unique individuals and we have an including, friendly and safe working environment. Moreover, your virtuous efforts and accomplishments will be recognized.
6. Continuously growing
FotoWare has been growing constantly for over 20 years, and the effort of each employee contributes to reaching the company goals. It is truly inspiring. Today, FotoWare proudly manages over 10,000 users from more than 41 different countries - united under the goal of helping better stories to be written, stories that change the course of history.
7. Culture of Inclusion
You can make an impact. FotoWare is a great place to push your career to a new level, no matter where you started. We learn from each other and form our partners and we constantly strive to be better versions of ourselves.
8. Users you'll fall in love with
It is empowering seeing how your team efforts can help companies achieve their goals, improve their digital presence and maintain control over their brand. The variety of customer success stories spread globally, include the White House Historical Association, Wings of Support, The Financial Times, Volkswagen, and the Metropolitan Police. Our users are diverse and are responsible for great things.
9. A small team making a big difference
The team at FotoWare makes up just under 30 brilliant employees, all of whom you'll get to know quickly. Despite the incredible number of users, and the responsibility that comes with it, we're a close group where everybody is made to feel included.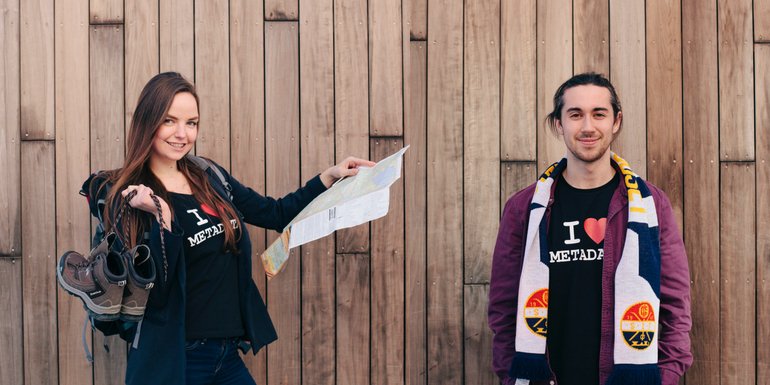 'The empowering feeling of working for FotoWare comes from the natural mix of a great product, strong team, fruitful partnerships and truly inspiring customers. What personally fascinates me is that software like FotoWare can eliminate a universally shared struggle - the pain in building an eminent and consistent digital visual presence is incredibly similar for all. FotoWare is the living example - if you are the White House Historical Association, Wings of Support, The Financial Times, Volkswagen, etc. in whichever country, you can use FotoWare to gain control over your digital presence. And it is us, the FotoWare team, that can make a difference - that can make those individuals more successful.'
- Radmila Milenkovich, Product Marketing Manager
'In my role speaking to FotoWare's users, I've encountered a wide variety of people from a diverse range of companies who all enjoy using our software. Discovering the stories behind their organisations and the different ways in which they utilise Digital Asset Management has been fascinating, especially seeing how it benefits them in their day-to-day lives, as well as their businesses as a whole. It's amazing to work for a company where the value proposition is so clear - and genuinely makes a difference for its users!'
- Alex Kronenberg, Content Marketing Specialist