A lot of people think you're either a creative person or you're not, but in fact that's not the case. You can improve your creativity by practicing, just like you would do for any other skill.
Here are 5 tips to stimulate creative thinking.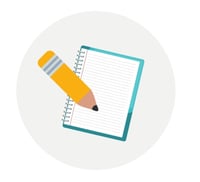 1. Make notes.
Brilliant ideas may come from scratch, but only if you remember what it was. Tons of concepts run through your head all the time and many do not notice how incredible they are. Make notes of every idea. Ok, not every idea, but you never know where something may lead you. Little scribbles here and there may seem silly in the beginning, but surely they will add up to something amazing once you connect the dots!
Try out: The 10 Best Note Taking Apps in 2018 by Zapier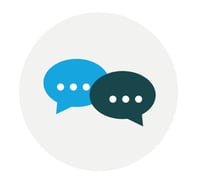 2. Brainstorm.
When you've faced a brick wall thinking by yourself, try to ping pong your ideas with someone else. You may be missing out a lot on your own idea and others may be extremely helpful materializing your potentials. Two heads are better than one and talking about something together can be a great source of inspiration.

Try out: You can brainstorm wherever you are. Slack is a powerful tool for collaborative brainstorming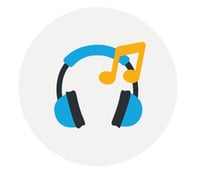 3. Listen to music!
Music is a powerful element that can not only shift your mood, but also spark the ideas hidden within you. There are countless studies that suggest positive effects of music on creative thinking. Even if it doesn't answer all your questions, it will definitely keep you in an energized and positive vibe to keep moving forward!
Try out: Creativity Boost Playlist by Youtube Music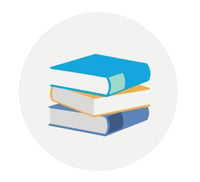 Research, research and research! The most fundamental part of being creative is knowing your stuff. If your knowledge around a subject is limited, you can't expect to come up with great creative ideas about it. Do not be lazy in spending time and effort into your area of expertise, since many new ideas evolve from existing foundations.
Try out: Top 5 Podcasts that will expand your brain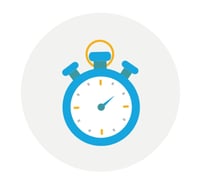 5. Don't force it.
We are all suppressed by timelines and deadlines in this fast-moving modern world, but don't let the time limit fool you. Sometimes you just need a break in order to break though current obstacles. Once you relieve yourself from the complicated thoughts and stress, the creative ideas might come up naturally, and you may be pleasantly surprised!
Try out: A 7 minute easy yoga flow to relieve stress and anxiety
P.S. No matter how creative and interesting your piece of content is, you can't just throw it out there and hope people will come to see it. You need to make sure that content and SEO always go hand-in-hand. Having a robust content marketing strategy is vital for you to generate more traffic to your site and eventually gain new leads.
Download our FREE e-book on how to build a strong content strategy to boost your SEO.