Østfold County Municipality Gives Back to the Community With Innovative Software
By Eunbyeol Koh
on July 4, 2018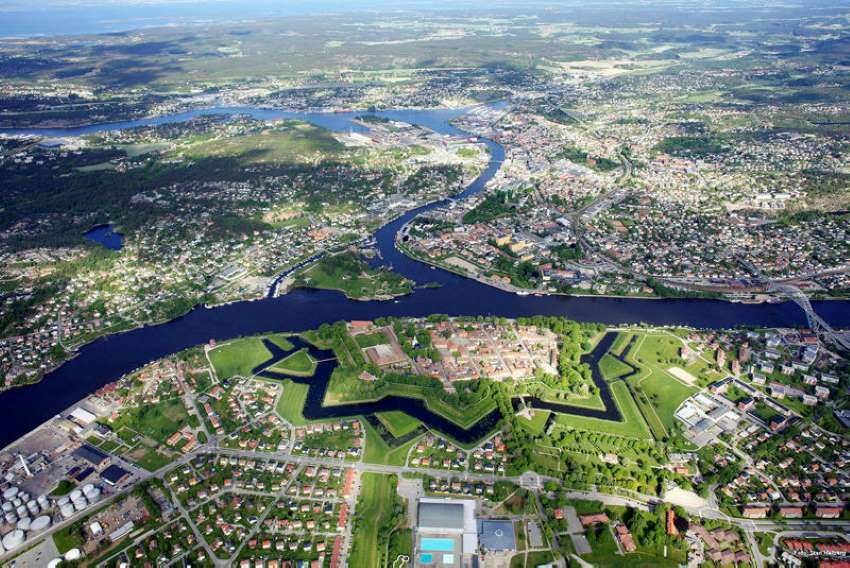 Photo by Sten Helberg.
Østfold is a county in southeastern Norway sitting between Oslo Fjord and Sweden. Known as "the heartland of Scandinavia", the 350-year-old county attracts tourists from across the world with its historical landmarks and natural landscapes. Østfold County Municipality (Norwegian: Østfold Fylkeskommune) is responsible for the residents' education, transport, regional planning, climate and environment, business development and cultural heritage.
We met up with Pål Engh, Digital Media Creator in the communication department at Østfold County municipality, to talk about sharing digital assets, having a passion for technology and the importance of never giving up on finding a solution.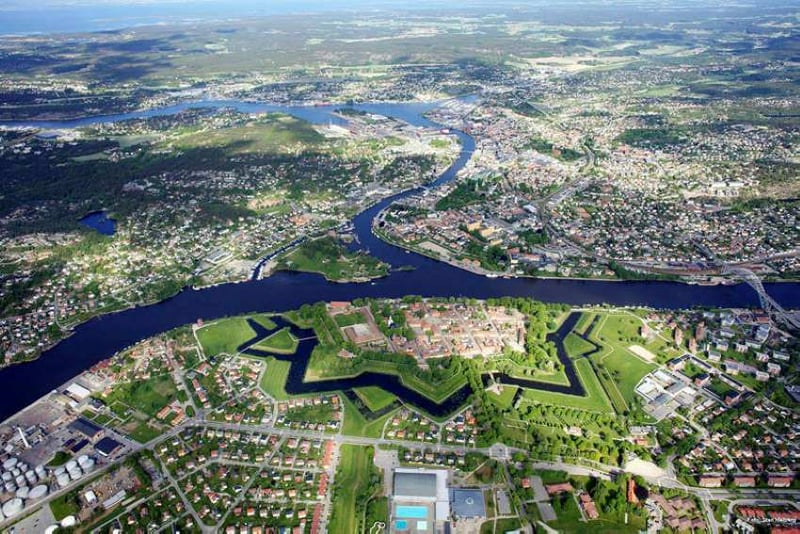 What is your role at Østfold County Municipality, and what does this entail?
I am part of a team of six people who have the communication responsibility for Østfold County Municipality. We work with our residents, politicians and media agencies, in order to meet all the demands and tasks of the municipality towards our residents. We make everything from press releases to information videos, and my job is primary with video making and our digital assets and keeping everything in order. We started using FotoWare a little over five years ago and needed a tool to share pictures and videos across our various departments. We use primarily FotoWare to store, handle and make our digital assets for all our employees. This year we have also opened up parts of it for the public.
Before we started using FotoWare, all our media files were stored on file servers and on local disks. It was not easy to find the pictures you were looking for or to share them. We got frustrated when we couldn't remember where we had put certain pictures and then having to spend a lot of time trying to find it. Now, with FotoWare, everything is so much easier.
What changed when you started using FotoWare Digital Asset Management system?
We were able to create a system of sharing and collaboration, that was self-service. The employees could now go into the system, search, and easily find what they were looking for. The Communication department did not need to be involved in finding pictures for everybody. Now our employees can pick the pictures they need to use, put it in the checkout basket and all I need to do is to approve the use.
Furthermore, we were able to share more of our videos and images with the public. A while ago we were sharing videos on large screens across the county. We wanted to share this directly from our FotoWare solution for a seamless experience. At that time, there wasn't any solution that bridged the technology of FotoWare and the screens, so we searched for answers everywhere; in user forums, chats and tech talks. Finally, we came up with a fix to make this possible and the videos could be shared directly from FotoWare to the screens.
Being a county with innovative and residents-first thinking employees give us the opportunity to use technology like FotoWare's and find ways to include our residents in the usage of solutions and give something back to the community.


Pål Engh, Digital Media Creator in the communication department at Østfold County Municipality
Who are the main users of the system, and how many people have access to it?
The communication department is administrators and then we have given upload rights to people who have media files we need to be able to use and share. All in all, 40 people have upload rights and then all 2500 employees have access. But everybody in the County Municipality has access to the pictures and can download what they need from albums containing the best images and videos made available on the County Municipality website.
How important are images for Østfold County Municipality, and how are they used?
When we did a face lift on our website one year ago, we also modernized the way we interact with our residents and then media files became very important. Images are a an important part of our solution, and video is becoming more important too. We use video to inform our residents, for information campaigns and to explain certain topics. Also, our main goal is to have all residents being able to use the good images that we have on file. They pay taxes for our service in the municipality, so a part of the service we give back is to let everybody that lives in Østfold use images that we have in our system, whether it is for a kickoff, a company happening or to show our region to foreigners. We constantly update our database with pictures we think that represents our county the best.
How many images on average are archived and managed in the DAM each year?
Right now, we have about 12.000 files, including 150 videos in total. The best assets are shared with the public. We are constantly updating and editing our files and sorting our database. My goal is that our residents can find the best pictures, those that present our county in the best way, and reuse these.
What are the main benefits of using DAM for Østfold County Municipality?
To have all media files in one place, to offer self-service, and have it completely organised. This is all work in progress of course, and so is teaching our employees to use all the smart functions in the solution. The more they know of the smart ways to use FotoWare, the faster we can work.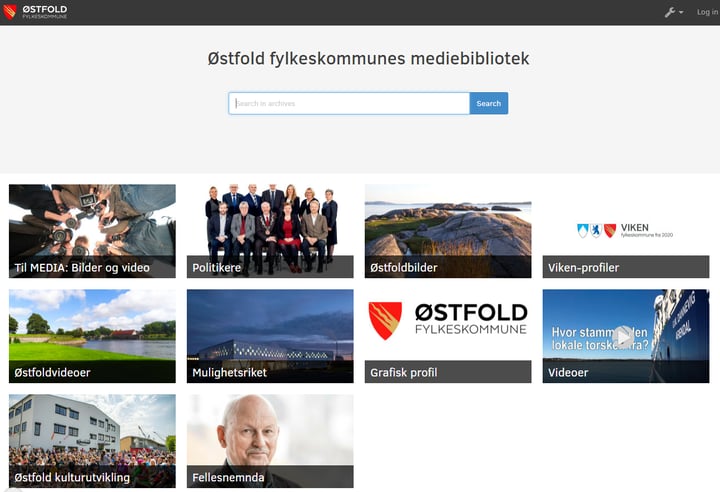 The FotoWare Digital Asset Management Solution used by Østfold County Municipality
On average, how much time is saved when searching for files now, compared to the previous system?
The communication department saves time since we no longer have to find pictures for our colleagues when they need it. We have also made it easy for them, since we have pre-selected pictures and media files that can be used in presentations, in online media, news articles, etc. The fact that FotoWare has a plug-in for Microsoft Office saves even more time. A lot of time, actually.
What is your favorite functionality in FotoWare?
I like the album function: that we can make a selection, and share that via an album, which again can be shared via a link. I also like the shopping basket function, because then the employees can choose their own pictures and all I have to do is to approve. I like the favorites function because then I can pin favorites and make a preliminary selection when I am choosing pictures for a certain use. I love metadata tagging.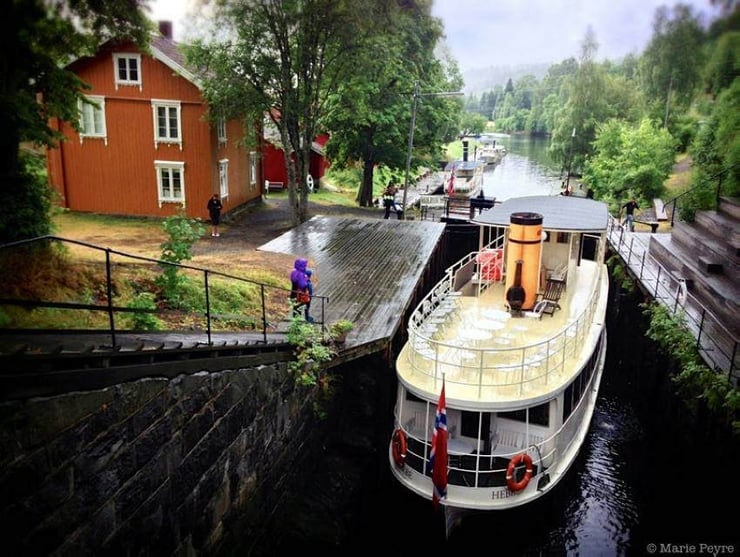 Photo by Marie Peyre.
Are you planning to use FotoWare for more than what you do today? For example for User Generated Content?
Video is becoming more popular and we are also using a lot of video in Østfold County municipality. We want to share a lot more video in the future and also, share videos directly from FotoWare to external screens around the municipality. We have had good experience with that lately, and we will increase that use. Also, we will be using links to our FotoWare albums directly from the website, so that we don't have to update the website when there are changes to for example people on a certain board or in a committee – we just update the FotoWare album. That saves us a lot of time. We have several links to pictures that can be used for events or websites and that is taken directly from FotoWare. When they call from the printers and want logos or graphical elements, they are already ready with information and metadata, which makes it easy for us to maintain and update.
Learn why 2/3 of Norwegian County Municipalities choose Digital Asset Management!