The state of GDPR for HR, Marketing, and Communications in 2022
Live event for HR, Marketing, and Communications leaders
24th of May from 12.45 CEST, a
t
Litteraturhuset
in Oslo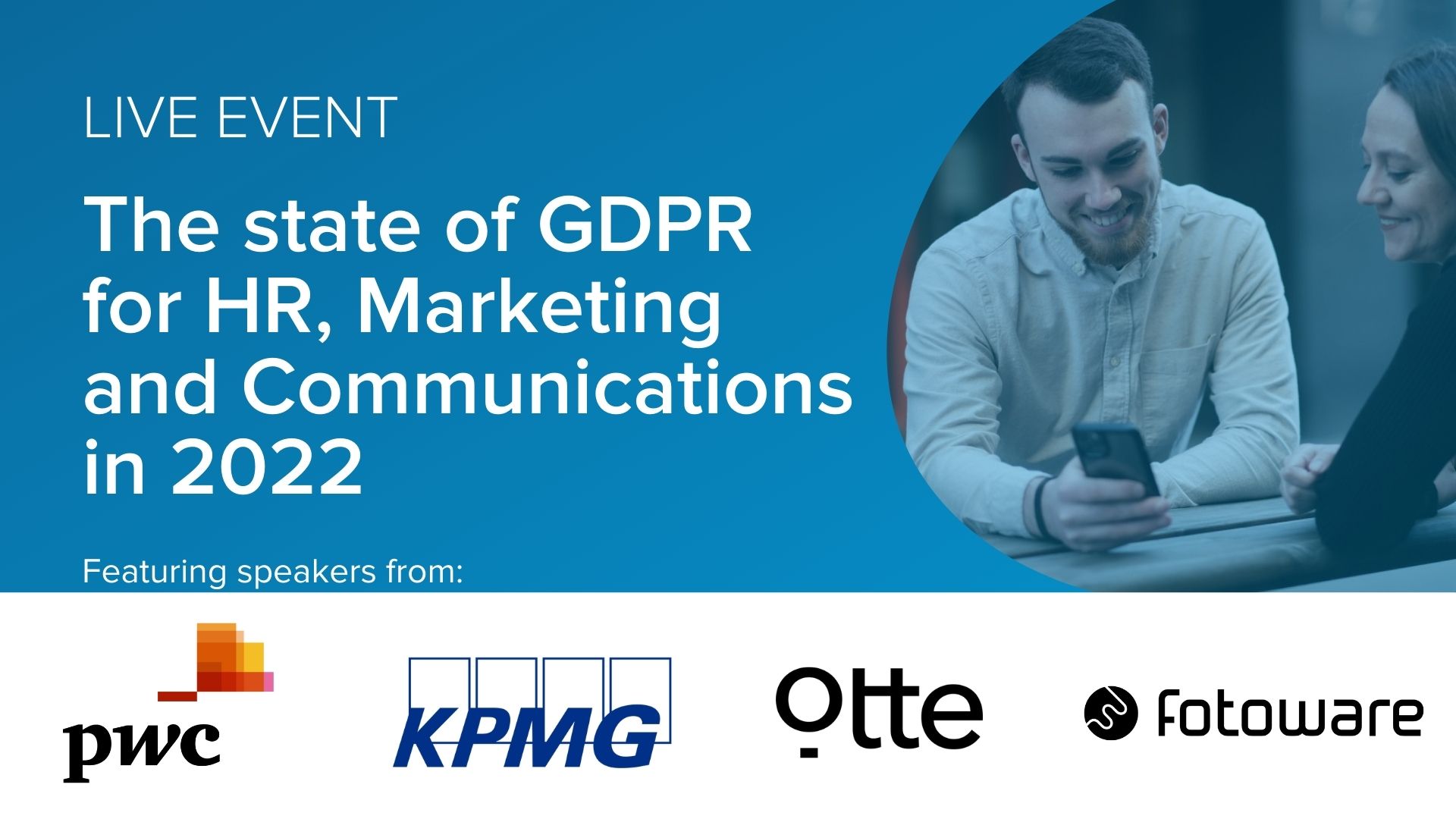 Hear from industry experts and get the latest insights on how the GDPR is impacting HR, Marketing, and Communications teams in 2022 and beyond.
In May 2022, it will be the 4th anniversary of the GDPR's introduction into EU Law in 2018. Much has happened over the past 4 years and the regulations have had a wide-reaching impact across many areas - including for leaders in HR, Marketing, and Communications within their organizations.

To mark the anniversary, we wanted to provide a forum to look at how GDPR has impacted HR, Marketing, and Communications practices, the lessons learned over the past few years, and what we can expect in the future as GDPR continues to develop.
You will hear expert insights into how leaders in HR, Marketing, and Communications can successfully navigate the GDPR and ensure compliance for their companies, using the most efficient and effective methods, as trends continue to grow in areas like personalization and employer branding.

The line-up includes speakers from KPMG, PwC, Otte, and FotoWare, with extensive experience working at the forefront of the GDPR.


Agenda

12.45-13.30: Coffee, snacks, and networking at 'lesebaren', Kafé Oslo
13.30-13.45: Anne Gretland - CEO, FotoWare
13.45-14.15: "GDPR & Marketing 101" - Henrik Sørheim - Associate & Lawyer, PwC
14.15-14.45: "GDPR for images made easy: Streamlining your consent management process" - John Fredrik Engeland - Professional Services Manager, FotoWare
14.45-15.00: Short break
15.00-15.30: "Privacy and marketing: reaching your audience in an ethical way" - Torgeir Andrew Waterhouse - Founder & Partner at Otte AS
15.30-16.00: "How to process privacy and the users' rights on social media" - Nina Hoddø Bakås - Senior Associate, KPMG
16.00-16.25: Panel discussion - "Personalizing content in a modern world"
16.25-17.00: Mingling